The Eagles Had To Clip Their Wings So The Sixers Could Fly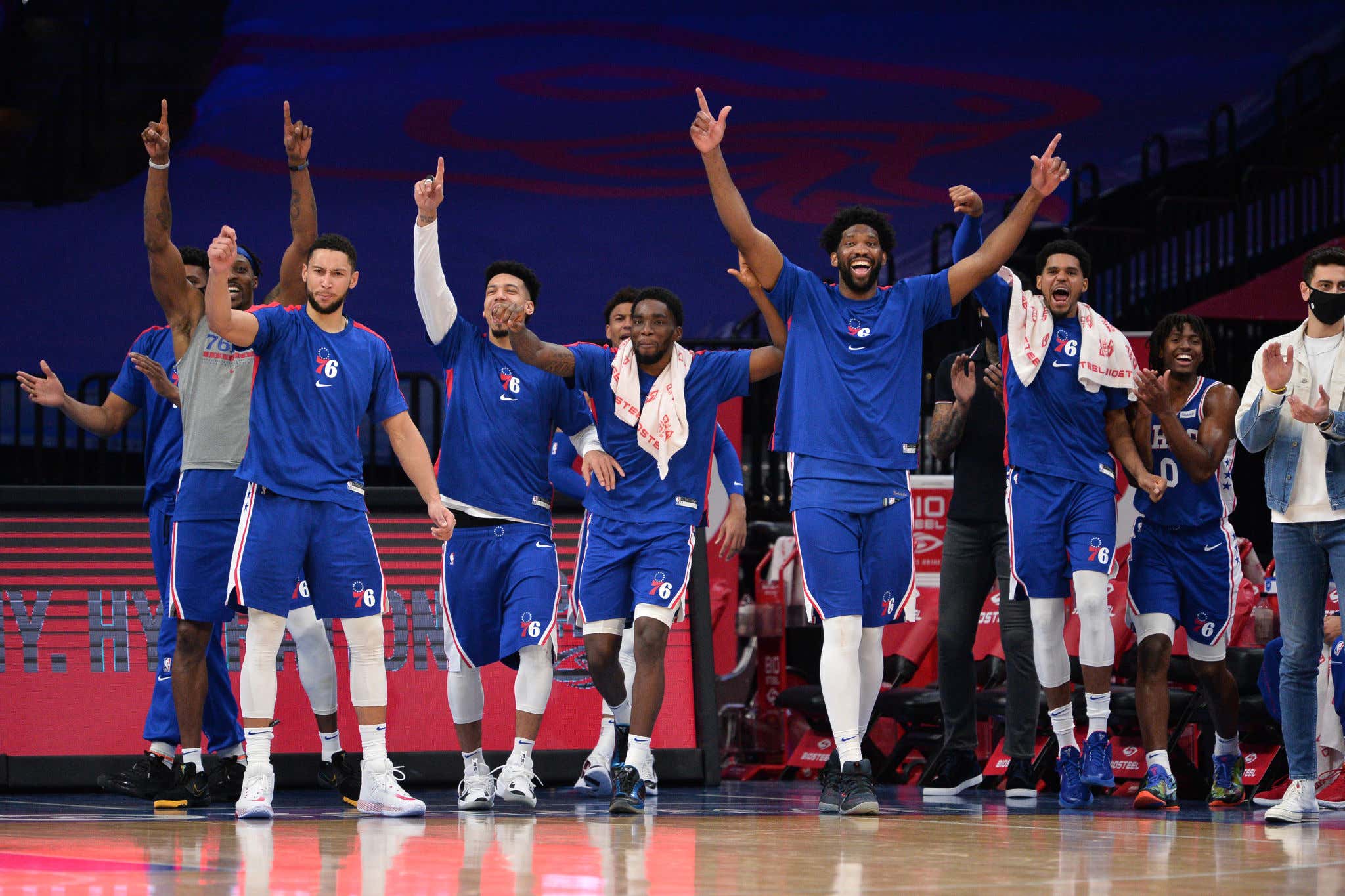 David Dow. Getty Images.
I'm going to go straight to Star Wars here for a moment. The Sith had their Rule of Two, in which there could only be two Sith Lords allowed to exist at one time. Only two could be in power at the same time, which obviously means that one would have to die in order for another to fill in their place. 
Philly sports are no different. Only two teams in this city are able to be good at the same time. Sometimes all 4 of them suck ass at the same time. Take 2013-16 for example, when there wasn't a single playoff series/game win for all 4 of the teams in this city. But back to the point--at most, only two teams are allowed to be great at the same time. 
The Flyers are already one of those teams. They have a future Vezina winner between the pipes in Carter Hart. They have a future Norris winner on the blue line with Ivan Provorov. They have a confirmed Selke winner in Sean Couturier. And that right there is the magic combination you need to be a legitimate Stanley Cup contender. So with the Flyers taking one of those spot--and the Phillies currently being a complete dumpster fire of an organization--that means it would come down to the Eagles vs Sixers to take that 2nd spot. 
Now am I saying that the Eagles sacrificed themselves for the Sixers? Am I saying that Howie Roseman purposefully passed on Justin Jefferson in the draft so that the Eagles could hit on Tyrese Maxey?
Am I saying that Carson Wentz completely forgot how to play football just so Ben Simmons could be nearly averaging a triple-double (13/10/7), knock down a 3, and be the best defensive player in the league through the first 7 games of the season?
And am I saying that the offensive line simply refused to do their job all season just so Tobias Harris could become the most consistent player in the league?
No. I'm not saying any of those things. Because I think that the Eagles would have just sucked anyway this year instead of sucking for a greater purpose. But I'm also not saying that the two aren't related. Because I can assure you right now that if the Eagles somehow manage to backdoor their way into the playoffs out of the NFC East, shit would already be hitting the fan right now for the Sixers. It's just the way that things work around here. If it wasn't the relationship between Doug and Carson that was broken beyond repair right now, it would have been Doc and Ben. If it wasn't Howie Roseman screwing up every single decision he makes, then Daryl Morey never comes to Philly. 
The Eagles had to suck in order for this to happen. And luckily for every action, there is an equal and opposite reaction. So for the Eagles to suck as hard as they did this season, that just means that the Sixers are going to be that much better. 
Folks,,,we might just have a wagon on our hands here. 
Now somebody cue the music!