CONFIRMED: Dale Vallely, Abraham Ancer's Heater Smoking Caddy, Is In Fact The Fuckin Man.
So yesterday I blogged about my amazement that there wasn't more talk about Abraham Ancer's caddy just ripping grits all over the course at Augusta.
Of course, there were plenty of hardos that chirped "because nobody cares" or that there was plenty of coverage I just don't pay attention to the right golf people on social media. (Which were then deleted for some reason by somebody even softer than the haters leaving those comments) 
Regardless, it came to light that Dale Vallely has somewhat of a cult following. And not just for being the man on the course and giving zero fucks, but also for his fabulous hot dog reviews on the world-class courses he gets to work on. 
I visited his Instagram and couldn't agree more.
Look at these beauties
This guy is content city. 
He's also a stoolie and threw in a pizza review for Dave
And if things couldn't get better after I followed him he thanked me for the blog and shout out. 
Being the master networker I am, I'm now in the middle of aligning this content machine with another content giant for the best hot dog review this world has ever seen.
My promise to you- 
this guy -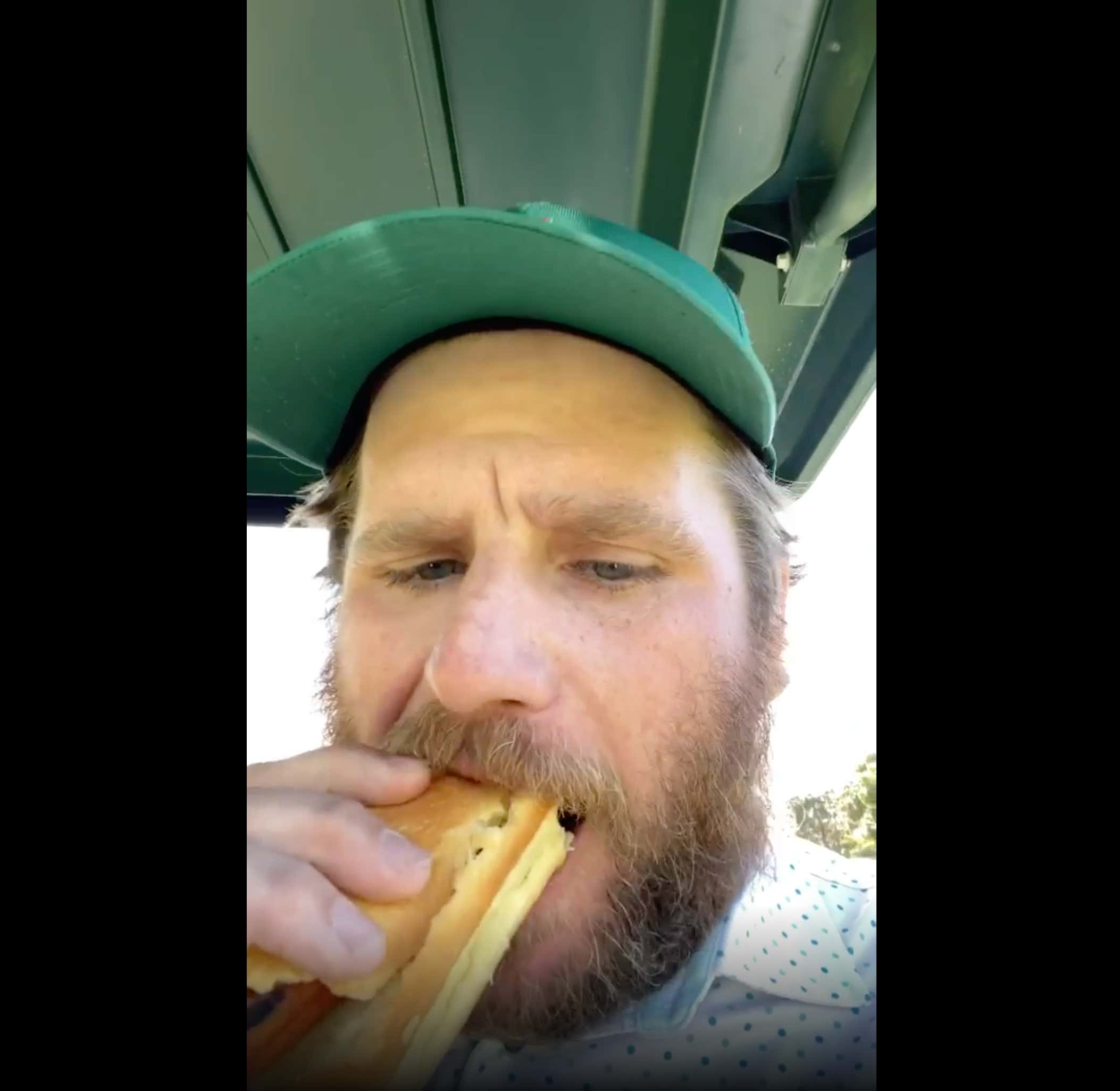 + this guy
+ lots of these guys
+ lots of these guys
Coming this spring
p.s. - should the Chicago guys and I start an offshoot golf coverage team for guy's and gal's that don't take the game too seriously and enjoy just being out on the course? Getting blackout, smoking weed, throwing in dips and puffing cigars (simultaneously), playing barefoot, that think 13 holes is the perfect amount?