We Have A Winner - Congrats To The 2020 Barstool Halloween Champion @caitlinchristinee
And there it is. After a contest mired with controversy, we have our winner. Congrats to @caitlinchristinee on taking home the $1,000 prize with this Spider-Man costume. 
If you missed my recap earlier, we had major drama over who would win. It came to Caitlin and our runner-up, Hoppy Floppy. 
There were a lot of accusations being thrown around. In the end, Caitlin ended up winning by a few thousands votes. She has already agreed to give the $1,000 prize to charity. 
After being announced as the winner, she released a statement on her IG story and genuinely got choked up at the end. 
(I tweeted that from my account I use to tweet TikToks and Family Feud clips because I frankly didn't know what else to do with it). 
Elsewhere, Hoppy Floppy seems to be in good spirits despite the loss.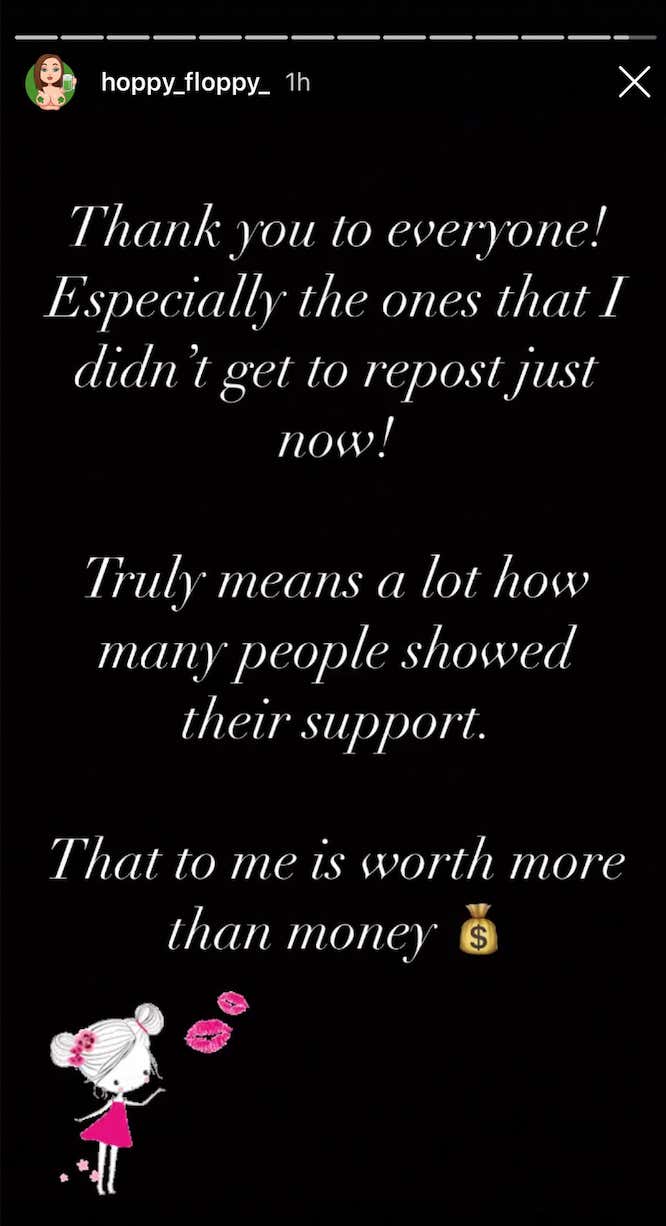 The $1,000 goes to charity. Both girls get a ton of support from their fans. The Barstool Smokeshows account got a lot of impressions. Everyone's a winner. Thank you again to the Halloween contest for bringing our country together. 
Rounding out the top 10, in order…
Credit to Kyle who did a great job running it.