Loser Leaves Town! Loser Leaves Town!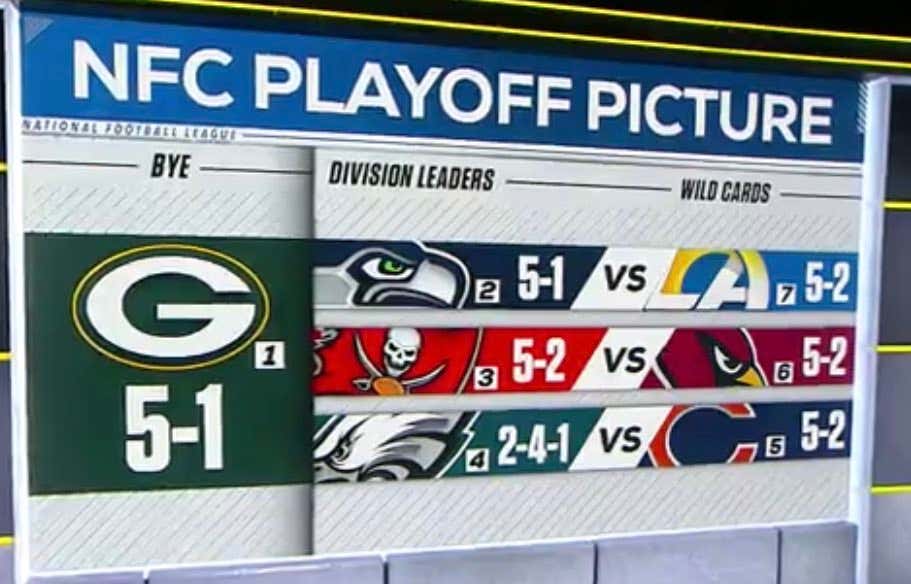 Well, well, well….would ya look at that? Would ya just lookatit? 
If things stay the same as they are right now, the Nick Foles and the Chicago Bears will be taking a trip to Philly for a playoff matchup against Carson Wentz and the Eagles. And the more this season goes on, the more it looks like things have a great chance at remaining the same. I mean the Cowboys are an absolute disaster, potentially the worst team in the history of football. The Giants are also catastrophically horrible. The Football Team might be a tough out but I doubt they beat the Eagles twice in the same season. So you can pencil in the Birds as your NFC East champs. 
And then what we saw last night is what the majority of rational minded Philly fans and myself have been trying to tell the world for years now. Nick Foles is the greatest backup quarterback there ever was, but he is nothing more than that. He's not a guy who you can rely on for an entire season. He's a guy who can provide a magical offensive spark for a few weeks and a guy who can beat Tom Brady any time the two square off. But he's not a starting quarterback you can count on for a full, or the majority of of a full, season. Because we aren't living in Narnia where there's an unlimited supply of magic. We're in the real world where eventually that magic fades away. Last night Nick Foles wasn't a magician, he was just some dude standing on a stage in a cheap suit. 
This is all a long way of saying the Bears won't win the NFC North, but they'll continue to cruise there in the 5-seed. So if and when we get this playoff matchup, it has to be loser leaves town. It just has to be. To end the debate once and for all. 
Which, personally, I could not be more ecstatic for. Because in my heart and my brain and my plumbs, I know that Carson Wentz is the better quarterback. He has proven it time and time again. You could make the argument that Nick Foles is a better leader than Carson Wentz, and it's true that being a leader is a pretty big responsibility for QB1. But you want to know what Carson Wentz leads? He can lead an offense filled with weapons like Richard Rodgers, Travis Fulgham and Boston Scott into the endzone with the game on the line and in need of a great quarterback to put the team on his back like he's Superman. All guys who most folks never even heard of before a couple weeks ago, Carson gets it done. 
I'll always love Nick Foles. This man deserves his glory in Philadelphia for bringing the first Lombardi Trophy to this city. But it's not going to happen until everybody finally moves on from the Wentz vs Foles debate. The final battleground will be a chilly Lincoln Financial Field as these two teams go to war to decide which team then gets to move on to get completely annihilated by either Aaron Rodgers or Russell Wilson the following week.