Vegas Is Hosting The Frozen Four In 2026 Which Is A Huge Reason For Kids To Play College Hockey Instead Of Junior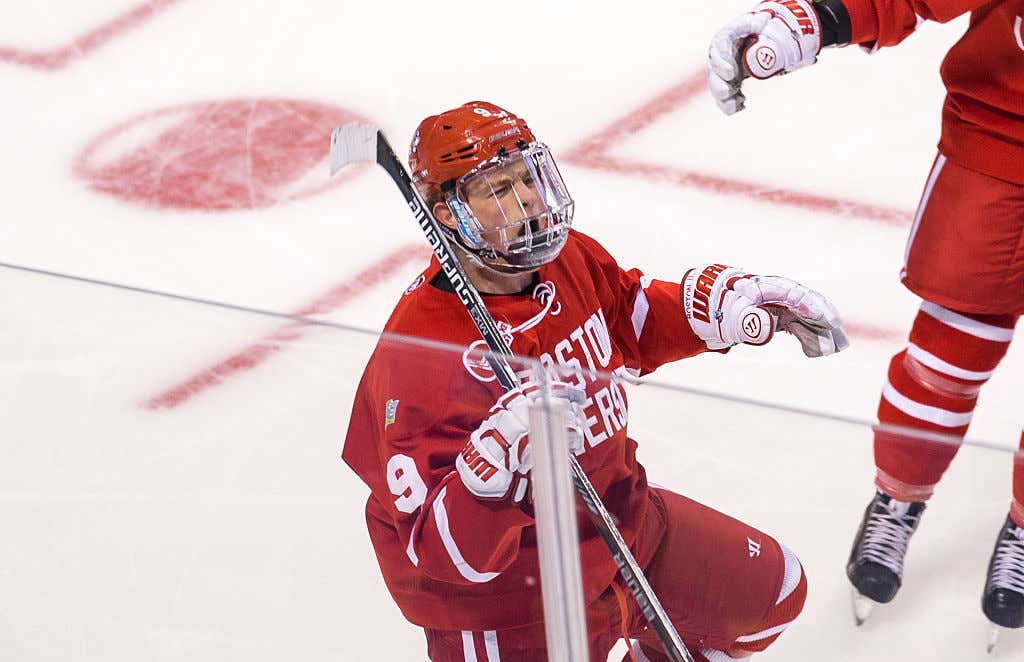 Getty Images.
I feel awful right now. I feel awful for the OHL. I feel terrible for the QMJHL. I feel downright horrible for the WHL. Because I fear those leagues only have a few more years of existence left. 
Think about this situation coming up in a few years. You're a 17-year-old kid right now. You're an absolute weapon out there on the ice and you've got a GM from the Guelph Storm on the line with you. Sure, they've developed a ton of NHL talent like Drew Doughty, Ryan Callahan, Manny Malhotra, Dustin Brown and Todd Bertuzzi. But you'd have to go live with a billet family out in Guelph, Ontario. 
5 minutes later your phone rings and it's the head coach from Arizona State. They say they have a scholarship offer for you. And not only do you then get to go to school at ASU and party your ass off for the next few years, but there's also a chance you end up getting to go on a nice little trip to Vegas for the Frozen Four in 2026. Pretty much half the team are all at least 21-years-old by the time they're freshmen so everybody is going to be getting after it. It'll be the greatest weekend of your life. 
Now tell me which decision you make in that scenario. 
All I'm saying is if the NCAA were smart, they'd hit up Vegas as much as possible for the Frozen Four and all of a sudden college hockey would have the best talent in the world. 
Why'd ya wanna play cawlidge hawkey? Isn't it obvious? For the girls and for the free trip to Vegas.