Upon Further Consideration, And This Bombshell Video Linking Vince McMahon, The Rock, Robert Kraft, and Dave Portnoy To The Cause, I Am Now On Board The QAnon Bandwagon
They say a sign of intelligence is knowing what you don't know.
A couple weeks ago I blogged INCORRECTLY about what I MISTAKENLY thought was the QAnon website being shut down because some moron from Jersey was unmasked for running it.
I was basing what I thought were my facts, on what seems is actually just propaganda. Like this-
It set off an avalanche of knowledge being dropped on me. 
Lots of dm's like this -
And lots of constructive criticism dm's like these -
("The trouble with most of us is that we would rather be ruined by praise than saved by criticism." --Norman Vincent Peale)
So I apologized. After all, I know what I don't know. And can admit when I fucked up.
The messages were all along these lines for the most part. But one of them really stood out…
My source asked that I not include his name. And after watching this bombshell video, you'll understand why. 
Here was his message.
I present to you the following, and encourage you to watch it before Youtube pulls it down, like they have everything else exposing what's really going on. (I tried to rip the video as a backup but I lack the technological skills).
I'm sure your head is spinning after watching that so I'll do my best to break it down for us.
But where to begin?
Let's start with the beginning. 
18
The first thing you need to understand is something we call "gematria". 
Gematria is an alphanumeric code of assigning a numerical value to a name, word or phrase based on its letters. A single word can yield multiple values depending on the cipher used.
And also that NOTHING is a coincidence. 
Dates, years, addresses, uniform numbers, amount of letters in your name, seconds it takes you to piss. They're all numbers and none of them are coincidental. 
Our story begins with Donald Trump owning the USFL's New Jersey Generals and signing Herschel Walker. 
The years 1984 and 1985 are important here. 
Why? I'm not sure. But they are.
As is the team name, "Generals"
Also, his come and go game show "Trump Card". Also important -
Next is Bob Kraft. And the year he purchased the New England Patriots for $172 Million dollars - 
1994
From there, things began to get heated between the NFL and the WWF/WWE because God of a man Vince McMahon was constantly luring NFL talent away to take part in his brand. He was a real threat to the NFL.
That threat turned into full blown crisis mode of the NFL in 2000 when McMahon launched his own football league as a direct competitor to the NFL.
In comes Donald Trump again.
Especially in reference to 9/11
You can read for yourself. It's all right here guys.
Twin Towers, 9/11.
Twin Towers, WWF. 
See a pattern developing here?
From there we had kind of a confusing montage where Shane O'Mac explained to us the long and storied history of Asian Pacific Islanders dominating in the world of Wrestling -
From the Rock's dad, Peter Maivea
to The Rock
(connecting the dots…)
To Jerry The King and his relationship with Donald Trump.
I think the relationship between wrestling and American politics is becoming clear now.
Trump proclaims the most electrifying man in sports and entertainment as his favorite wrestler and next thing you know, he pins Vince in Boston to become Champ
Speaking of Boston. Know who went on to win the Super Bowl that same year?
Remember, there are no coincidences people.
Then we get into the campaign work that Dwayne Johnson and Thomas Edward used to do before the cancel culture swarmed them.
And their respective blast-off's into the stratosphere professionally.
Again, not a coincidence.
From there it starts to get really good, with the birth of Boston's Barstool Sports (ever heard of it?)
Also during that time, The Rock's movie career begins to take off
The powers at be attempted to undermine this truth train by concocting "Spygate" and used that spineless puppet Goodell as their lackey.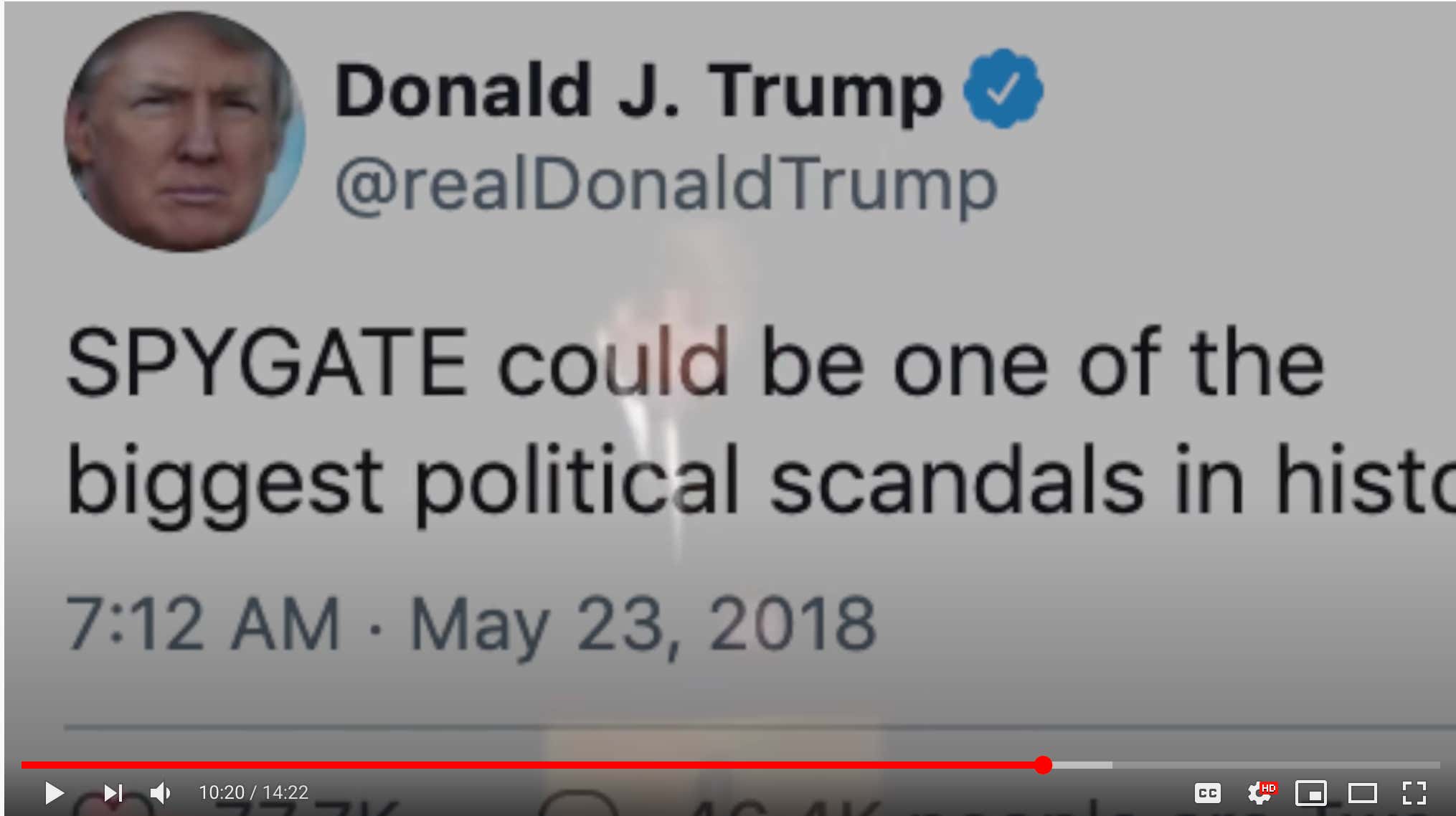 However, "Spygate" wasn't just concerned with the greatest franchise in professional sports history, it was also hellbent on taking down the president.
But Dave Portnoy and his band of merry men refused to be deterred.
("Kensil is a bitch" did and forever will make me laugh out loud. Mike Kensil. Fuckin bitch.)
We've then got some X-Files like music tracking behind a few slides linking George W. Bush and Don Imus to College Station, Texas. Which might be too big a deal for my brain to comprehend but I've got a few lines out to some sources that I'm hoping can answer for me. Standby for updates.
Then we've got these guys dropping #TRUTHBOMBS on our heads linking Iran Contra, JFK's assassination, 
and President Trump and First Lady Melania's Tiffany's gift to the Obama's on "Move-In Day" coinciding with WWF's "Payback PPV" and Oh. My. God. Look at what Stephanie McMahon wore!
Also, look at the store they opened in JFK Airport. 
Why's this important you ask?
Well, remember those numbers?
Guess Whos Back = 153
And John Kennedy Jr. = 153
From there, the wrestling and Barstool ties only continue to flourish
NOT A COINCIDENCE GUYS
Wanna know what else isn't a coincidence?
Pleas sit down for this one.
The scores Dave gives on his pizza reviews.
Yah. 
Ever wonder why he drops 7.1 so often? Well so did Sami Zayn who called him out on it. 
Keep the numbers 7 and 1 in mind.
Know why?
Because the Gematria total for the business name The Rock used to acquire his own team in Vince McMahon's second XFL iteration is, you guessed it. 107
I know it's a lot to take in. So I invite you to watch it a few times. 
For you people that still aren't seeing the light, here's the description the author/patriot that produced the video included-
On September 10th, 1990 "Trump Card" debuted its premier episode with host, Dolphins football star, Jimmy Cefalo. The show was hosted at fabulous Trump Plaza by none other than Q+ himself, Donald Trump! At what point do you drop the Trump Card?

Trump's war with the NFL started way back in 1984 when he was the owner of the New Jersey Generals of the upstart USFL (United States Football League). During this time period he had a quarterback #17 Brian Sipe and started his longtime friendship with Herschel Walker. Trump also sued the NFL for having a monopoly and won $1 dollar in court.

Next in 1986, Vince McMahon invited superstars from the NFL to battle superstars of the WWF in an over the top rope battle royal at Wrestlemania 2.

In 1988 Donald Trump passed on purchasing the New England Patriots. A few years later in 1994, good friend of Trump, Robert Kraft would purchase the team and take it on its championship destiny.

In 1995 the WWF was back to battling the NFL at Wrestlemania 11 as LT Lawrence Taylor took on Bam Bam Bigelow!

In 1999 Vince McMahon would announce the formation of the XFL to start in the 2000 spring time. He had challenged the NFL and said he would bring smash mouth football back.

In Spring of 2000, the New England Patriots would draft Tom Brady in the 6th round of the NFL Draft. He would develop a friendship with Donald Trump during his years in New England.

The XFL Season would officially kick off in 2000 for only one season. Though it showed strong ratings in the early games, it was not able to maintain and they closed doors after the first season.

September 11th, 2001 postponed a scheduled Smackdown in Houston, TX. Donald Trump's proposal in the aftermath of the 9/11 attacks was to rebuild the Twin Towers 5 stories taller than the previous. The project was called Twin Towers 2. 

We also see that from 1988-1990 there was a tag team in the WWF called the Twin Towers. This team consisted of the Big Boss Man and Akeem. The clip of Trump speaking is a radio interview from 9/11/01 where he said "Never Forget."

Vince McMahon did his part in the aftermath of 9/11 by holding the first public assembly of its size since the tragedy of that Tuesday. McMahon started off the show addressing fans and Lillian Garcia sang a beautiful rendition of the National Anthem. All sports that year had turned patriots in the wake of September 11th.

Shane McMahon explains the generational history between the McMahon Family and the Samoan Dynasty. He mentions likes of the High Chief Peter Maivia, The Headshrinkers, Yokozuna, The Uso and the Wild Samoans. Mr. McMahon introduces the man who has always been "his champion"

The Rock appears wearing a WHITE HAT.

The night before the King of the Ring 2000, Donald Trump visited Madison Square Garden to watch the WWF's 14th consecutive sellout there. Jerry the King Lawler interviews Trump and asks him who his favorite superstar is. Trump answers with The Rock. We also see the current First Lady Melania Trump ringside with Donald as they had first begun dating.

The next night in Boston, The Rock pinned Vince McMahon to win the WWF Championship. A New England Patriots fan looked on in the first row. The Patriots would go on in 2002 to win their first Super Bowl in franchise history.

The Rock appeared at the 2000 RNC where he defended Free Speech and the right to vote. He defended himself and the WWF from Brent Bozell of the Parent Teach Council who had been a long critic of the WWF and later on in life, President Donald Trump.

Tom Brady went to the State of the Union in 2004 and won the Super Bowl again that year and in 2005.

In 2003, Dave Portnoy starts Barstool Sports delivering newspapers at train stations throughout the Greater Boston Area.

The Rock likes the Spy World. Leading into SPYGATE which happened with the Patriots but also with the President years later.

The "Brady 4" are arrested as Portnoy leads his team in protest at the NFL Headquarter in NYC.

Coincidentally, Barstool Sports was founded in Milton, MA same place as George Bush. Imus who JFK Jr had famously interviewed with, died recently at the same place of George Bush's death. Hmmm

Stevie Richards, who back in 2000 was the leader of the RTC, now has a podcast where he questions what is in those letters at the George Bush funeral.

At WWE Payback 2014 Stephanie McMahon wears a stunning Tiffany Blue dress reminiscing of Jackie O and Melania at their respective Inaugurations.

The Rock exposes what Hollywood elitists due in an interview. Trump calls in and says Pizzagate on CNN before the phrase even existed. Portnoy makes a career on reviewing Pizza.

Stone Cold Steve Austin remembers that time on 10/8 he won the title and there was a giant R in the crowd…

 Patriots win 3 more Super Bowls a decade later pissing off the entire NFL.

Vince McMahon brings back the XFL in 2020. It goes under due to Covid-19. The Rock purchases it, who then gets Covid-19. He is HEALTHY though!
It's all right there. You just have to open your eyes.