Diego Maradona Having His Own Hand Spritzer Guy On The Bench Is Such A Goddamn Flex
Can we really be surprised? We're talking about Diego Maradona here, the dude used to coach games from his own custom-built throne: 
But we're in different times now with coronavirus. Pretty obvious that Maradona and his son are putting Andy Reid's windshield on full notice with this astronaut look. Just an absurd look you have to respect. But the real treat is the own hand spritzer guy. Now THAT is how you treat soccer royalty. 
It's still wild to think this is the same Diego Maradona as the player: 
Is the same Diego Maradona as this guy: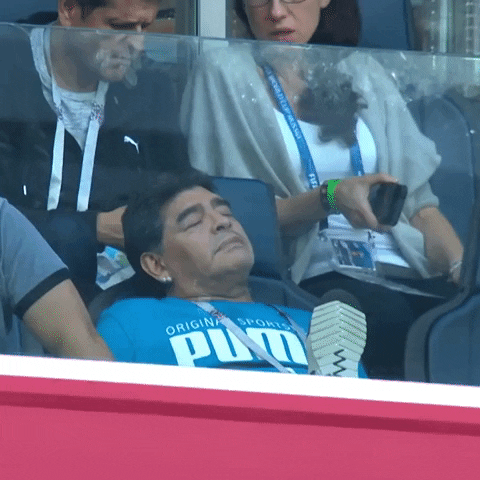 Giphy Images.
Giphy Images.
Giphy Images.
Actually, now that I think about it, it all makes sense.
Diego just being Diego man. Nothing like it.