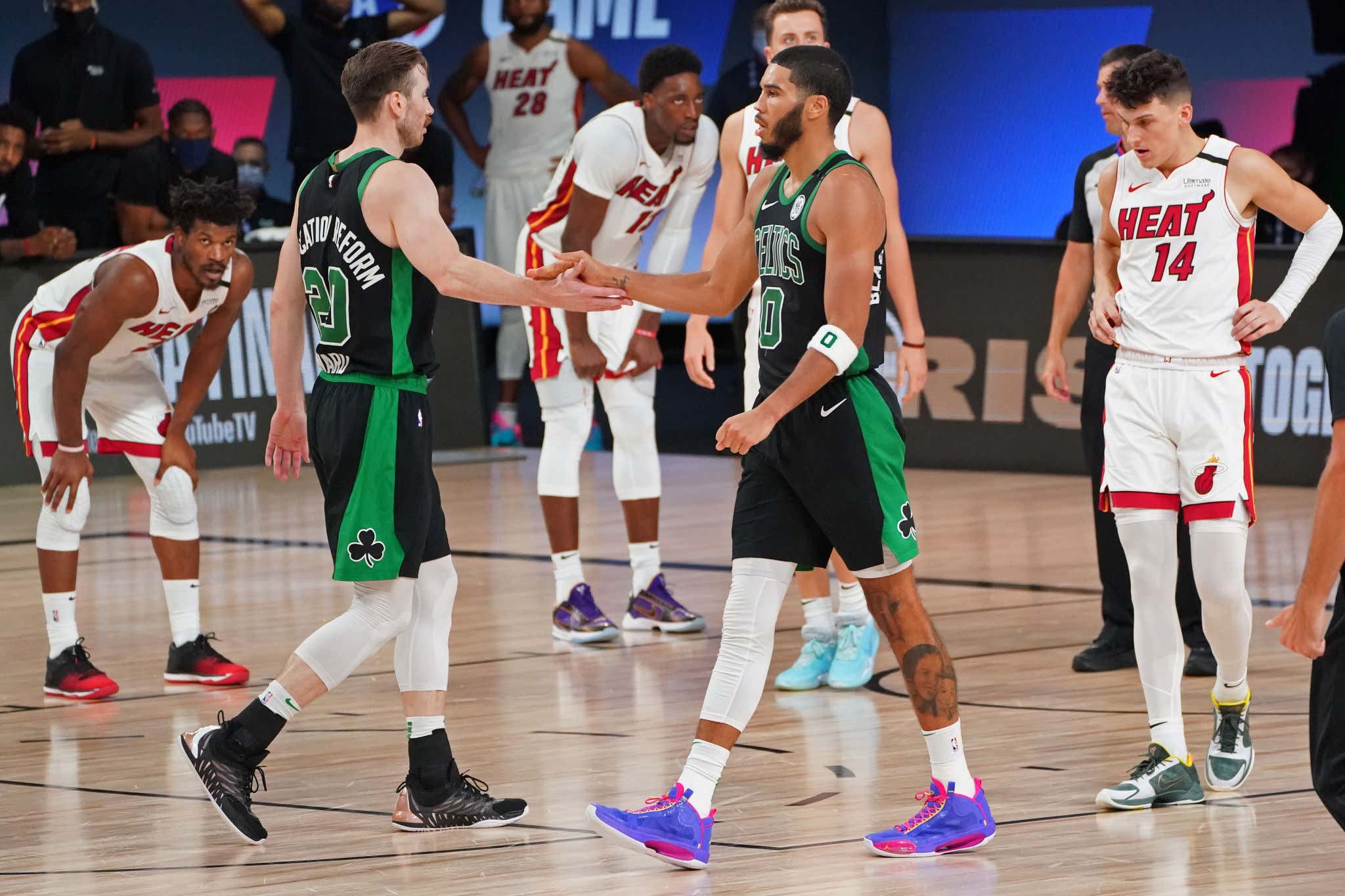 Jesse D. Garrabrant. Getty Images.
Giphy Images.
NOT. DEAD. YET.
Thank you jesus. That was the Celtics team I remember. The one that fought. The one that played hard and was aggressive. It certainly didn't start that way, you may remember this team missed 11 of their first 12 shots. Got down by double digits. It looked like they were ready to pack it in. But then the first quarter ended, this team flipped a switch, played ONE HELL of a second half and just like that there will be a Game 6. You take that and we have a Game 7 where literally anything can happen. If the Celts play like the team we saw in the second half, things should work out just fine. 
With their season on the line, it was their franchise cornerstone players that carried them over the finish line. A huge 31/10/6 for Jayson Tatum combined with 28/8 from Jaylen Brown. Tatum erupted in the third quarter for the second straight game and Jaylen was consistent throughout. Man did he really put this team on his back offensively. He was the only one who played with any life early, and then once Tatum got going Jaylen was the cherry on top. 
Crazy what happens when this team makes shots and doesn't turn the ball over. Only 11 on the night and look at what a difference it made. Not only that, but they didn't blow a double digit lead! Who is this team?
One that is still alive to fight for another day. The Heat let us win Game 5. Don't let us win Game 6.
LET'S FUCKING GO.