The Celtics Cannot Stop Choking Away Playoff Games And It's Getting Very Annoying
Nathaniel S. Butler. Getty Images.
I've been thinking about this ever since the final buzzer sounded and the Celtics once again blew another playoff game in which they were leading by double digits. Part of me wants to say they choked, because how else would you describe the fourth quarter and overtime. But at the same time, I don't want to take anything away from what the Heat did, and I feel like if you just chalk it up to the Celtics choking, it discredits what the Heat pulled off. No no, they earned that win. They executed down the stretch and made the big shots when they needed to. They didn't play scared. 
So yes, while I think the Celtics choked this game away that isn't why the Heat won. Both can be true right? It's not like this was a game they had no business winning and due to the Celtics ineptitude they stole a game. I want to be very clear on that. The Heat fought the entire way and deserved this win.
I remember after their Game 6 loss to the Raptors I put out this tweet
and I got some flack for it. People talked about the 0.5 disaster being a prayer and Tony Brothers in Game 6 etc etc. Well, now do you see what I was talking about? I would argue they didn't even really close Game 7 against TOR all that well, they kept blowing leads. I talked about it again in the blog leading up to Game 1, where I wrote 
Maybe I'm just missing it, but I don't feel like we talk enough about how good the Heat have been in the clutch this postseason. I'm talking the 3rd best offense (122.7 Ortg) / 6th best defense (100.0 Drtg) / 4th best net rating (+22.7). They are loaded with guys who are not afraid. Jimmy Butler LIVES for big pressure close playoff moments. Jae Crowder certainly isn't afraid to let it fly from deep for huge late threes, and the same is true for Tyler Herro. 

The Celts are a much different story. They tighten up defensively, posting an insane 86 Drtg in clutch situations, but my concern is more where the offense will come from. In their last series there were 5 games that had "clutch" moments. Other than Theis (100), no other Celtic had an Ortg above 98. That's not good. Here's how the shooting splits looked

Jaylen Brown: 27/0%

Jayson Tatum: 36/25%

Kemba Walker: 42/33%

Marcus Smart: 33/50%

I mean that's pretty bad. A small sample sure, but not something I can just sit here and ignore. The Heat are a team that will lock in just as much defensively in these big moments, but have still found a way to generate offense and not get tight. How many times have we seen the Celts go 3-5 minutes without scoring in a huge spot in a close game? Too many to be honest. 
Let's tell the truth for a second OK? The Celtics stink at closing out games. It's pretty much a fact at this point. When things get tight, they panic and forget how to play basketball. Did things not unfold in the exact way I wrote? The Celtics went tight offensively, their best players couldn't make a shot and Butler/Herro/Crowder all made huge high pressure buckets while the Heat tightened their defense as well. 
Now let's all take a deep breath. If the Celts pulled this game out we would not be saying the series was over. You don't lose a series because you lost Game 1. There are things they have to correct and if they don't they'll lose the series, but I think Game 1 showed us that these are two pretty evenly matched teams. 
So let's just get into the fresh wound. As you know, we do not run away from heartbreaking losses and only blog the wins. We get through these times together. Let's dive in.
The Good
- Jayson Tatum played 43 minutes in this game, and he was really good for 37 of them. I'm talking 30/14/5/3/2 in those 37 minutes
The problem was those last 6 minutes, which we'll get to. To me, the way he started this game was the exact way he needs to approach every game. He was aggressive, he got to his spots, he exploited mismatches, he facilitated, and defensively he had one of his better games all playoffs. He matched up with Butler on 22 possessions and only allowed 3 points. Granted those were a HUGE three points, but overall I thought Tatum was great on that end. 
It's a shame that the way he ended this game will overshadow how good he was for 90% of it, but that's how things work. When you are the star, how you close the game is even more important than what you did early. But if you can put aside your frustration for a second, overall Tatum played well. 
- There are few things more frustrating than watching this team waste epic Marcus Smart performances
An efficient 26 points, he made 6 3PM, these are the games you have to win. At the same time, maybe having Smart be an offensive weapon is actually bad?
It's now 3-12 when he has over 23 points. What? How is that even possible. Smart was someone who did not quit so that was nice to see, and even if his decision making in the second quarter put us all in an early grave, I will say there is one clear adjustment we're going to see in Game 2.
We're going to get a whole lot more Marcus on Goran Dragic. He had him for 11 possessions and held him scoreless, and seeing as how Dragic carved up everyone else, it's time to give him the Kyle Lowry treatment. 
- It's probably not a good thing when Brad Wanamaker looks like the best point guard on your roster, but holy shit did he have a massive game as well
But sure let's just waste his 11/6 with 5 steals too. I thought Wanamaker was great as a help defender, he played under control, and pretty much gave you perfect minutes in his 24 minutes of action. He is shutting a lot of his doubters up this postseason that's for sure. If he can continue to be this steady backup guard, that's going to make a huge difference.
- The defense in the first and third quarter was some of the best defense this team has played all year. Pretty cool it meant nothing.
The Bad
- OK was that enough for the good section? I tried to extend it as long as I could but let's now get to the real meat of this blog. Where do we start…hmmmmmm how about the heartbreak?
I mean what the hell is going on. It's almost as if the Celtics are incapable of losing unless it comes in some sort of heartbreaking fashion. One 0.5 second loss, one double OT loss, and now another OT loss. All by three points or less. You may look at this and say "well, this tells me they are in every game". I look at this and say "it's pretty clear this team has a closing problem". In three of those four losses the Celts had double digit leads. They were leading Game 1 by 5 points with 69 seconds left. Forget the 14 point fourth quarter lead, that came with 11+ minutes left. You knew that wasn't going to hold. But you can't close out a team with 69 seconds to play? They also had a 4 point lead with 3 minutes left in OT. You can't clamp down, get stops and actually run an offense?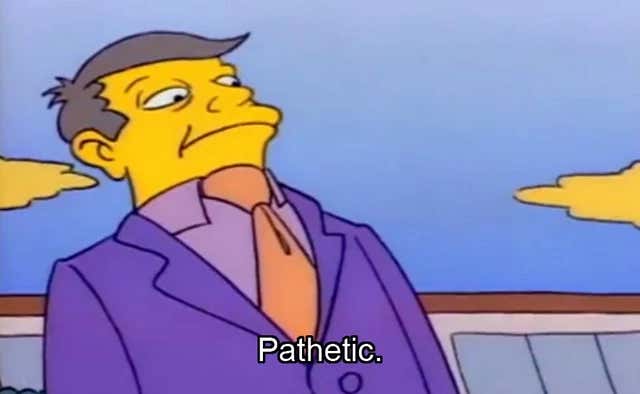 - Which brings me to their defense. What have I been preaching since the second Dave first game me a login to the backend of this fine website? If the Celtics don't defend, nothing else matters. Enter the second and fourth quarters. They do a great job of playing defense in the 12 prior minutes, but then suddenly forget how to actually defend for the next 12.
Second quarter: allowed 37 points on 68/75% splits
Fourth quarter: allowed 35 points on 71/55% splits
I don't care what the offense looks like. I don't care if everyone is missing every shot they take. If they are going to fall asleep on the defensive end like this then none of that matters. You want to give them a pass for the second quarter because it was only a matter of time before MIA heated up? Fine. But what is the excuse for the fourth? After they had just built a double digit lead in the third and just had to show up defensively for 12 minutes to win the game? Instead, they did nothing but foul in the fourth, that got MIA to the line early and often, and suddenly the Celts found themselves in a dogfight. They had nearly the same amount of fouls (8) as FGM (9)!!! You add to that Kemba/Tatum going 4-12 and that's how you blow a big fourth quarter lead. So goddamn frustrating.
- I find it a colossal failure on both the part of Brad Stevens and the players that Jaylen Brown got only 3 FGA in the second half and 2 in OT. It's almost as if they forgot he was even on the team. I don't think he touched the ball all that much outside of his big tip in and three. On a night when Tatum and Kemba couldn't buy a bucket late, you have to give Jaylen some opportunities. Find a mismatch and have him exploit it. Where was Brad during all this? Where we his assistants to maybe suggest running some things for Jaylen down the stretch? All throughout the year he proved to be one of their most efficient fourth quarter players. Inexcusable.
- I don't know what was more frustration. Goran Dragic continuing to be a Celtics killer and never missing, or Jae Crowder hitting 5 threes. Every single Crowder three was a dagger directly into my heart. He went 5-9, made huge late threes, and I think we were all wondering where that was during his tenure as a Celtic. That was tough.
- Even though he made up for it with a big three point play, these are the type of homerun plays Brad talks about all the time that the Celts have to avoid
If you remember the Heat had a similar situation in the fourth quarter, but instead of taking the three they found Jimmy Butler for an easy dunk that made it a 5 point game. Crowder could have taken the open three, but made the easier play. That seems like a small play, but it's not. 
- Another wasted Kemba Walker huge moment. Unreal
The Ugly
- Alright, let's get to the painful stuff. We begin with the continued horrific play of Kemba Walker. At least the man is being accountable which helps
but it doesn't let him off the hook. Remember, we have to be consistent here. We killed Kyrie for how he no showed last year in the big moments, well that is exactly what is happening right now with Kemba
In Game 1, the issue was on both ends. Not only could Kemba not buy a bucket, but his defensive mistakes came in pretty much all the Heat's big shots. That flat out cannot happen. It's hard enough to win this series without Hayward. It's going to be impossible to do it without Kemba AND Hayward.
I don't think this is a health thing either. I just think Kemba is in a shooting slump. When he looked for his shot and was aggressive late in this game, he looked like the old Kemba. He got to the line. But there is no debating he's been pretty terrible since midway through the Toronto series. We've seen how important efficient point guard play is to the success of this team in the postseason and right now Kemba is nowhere near good enough.
- Then there was Jayson Tatum's final 6 minutes. He finished 0-7, he settled too often down the stretch, and the one time he didn't and actually took it strong to the rim, he got blocked. This is my fear when it comes to Jayson Tatum. It still feels like he struggles in the clutch, both in terms of his decision making and his actual shot making. He relied on that fall away instead of looking for contact. 
I know one area of debate is the final possession in regulation. I'm conflicted on it. On one hand, I trust Jayson Tatum to make that three. I have no problem with him taking that shot, we've seen him make it a billion times. We don't like it because he missed. But I also agree that given how he was shooting, maybe trying to get into his sweet spot in the midrange could have been a better option. In the OT, he went 0-4 and half shit shots were threes. Those I didn't love as much.
I think what this game showed us was how far apart he is from Jimmy Butler when it comes to clutch time offense. That's going to have to even out if this series is going to be as close as we all think.
- Really need Brad to wake up. This team is running out of time and they continue to look so unprepared both for the zone of MIA and how to close games offensively. They look like a team that has no plan, and to me that falls back on the coach. Yes the players have to execute, but you can also help set them up for success. It felt like he just sort of stands there and watches the collapse happen. 
- When you are up by 5 points with 69 seconds left, you have to win. I know I mentioned it already but goddamn that is so inexcusable. You need to close that out. Period.
As we know, the Celts will never make things easy on themselves. That's not how they work. Well now they just gave the Heat all the confidence in the world and have all the pressure in the world in Game 2. It didn't have to be that way, but it is what it is. Come back and even this up on Thursday and we can forget all about this. I just don't know how many more of these heartbreaking losses I can take.