In Honor Of Dante's Blog About Adam Duritz Landing Peak Jennifer Aniston - The All-Time 'How The Hell Did He Pull Her?' Celebrity Team
My guy Dante dropped this blog last night about Counting Crows (unreal band). But more importantly he talked about how Adam Duritz landed peak Jennifer Aniston and yeah, I know, she's still in her peak which makes it even more outrageous. So that got me thinking, who would make up the all-time 'how the hell did he pull her' team? To make it clear I'm talking about celebrities pulling other celebrities but from strictly a looks standpoint it makes no sense. I fully understand money and fame and all that good shit, but what's the fun there? Oh and we're talking real couples, otherwise Jay and Gloria from Modern Family is number 1. 
Let's get into the team. This is in no specific order except we're starting with brothers right off the bat: 
Mila Kunis and Macualy Culkin
Christopher Polk. Getty Images.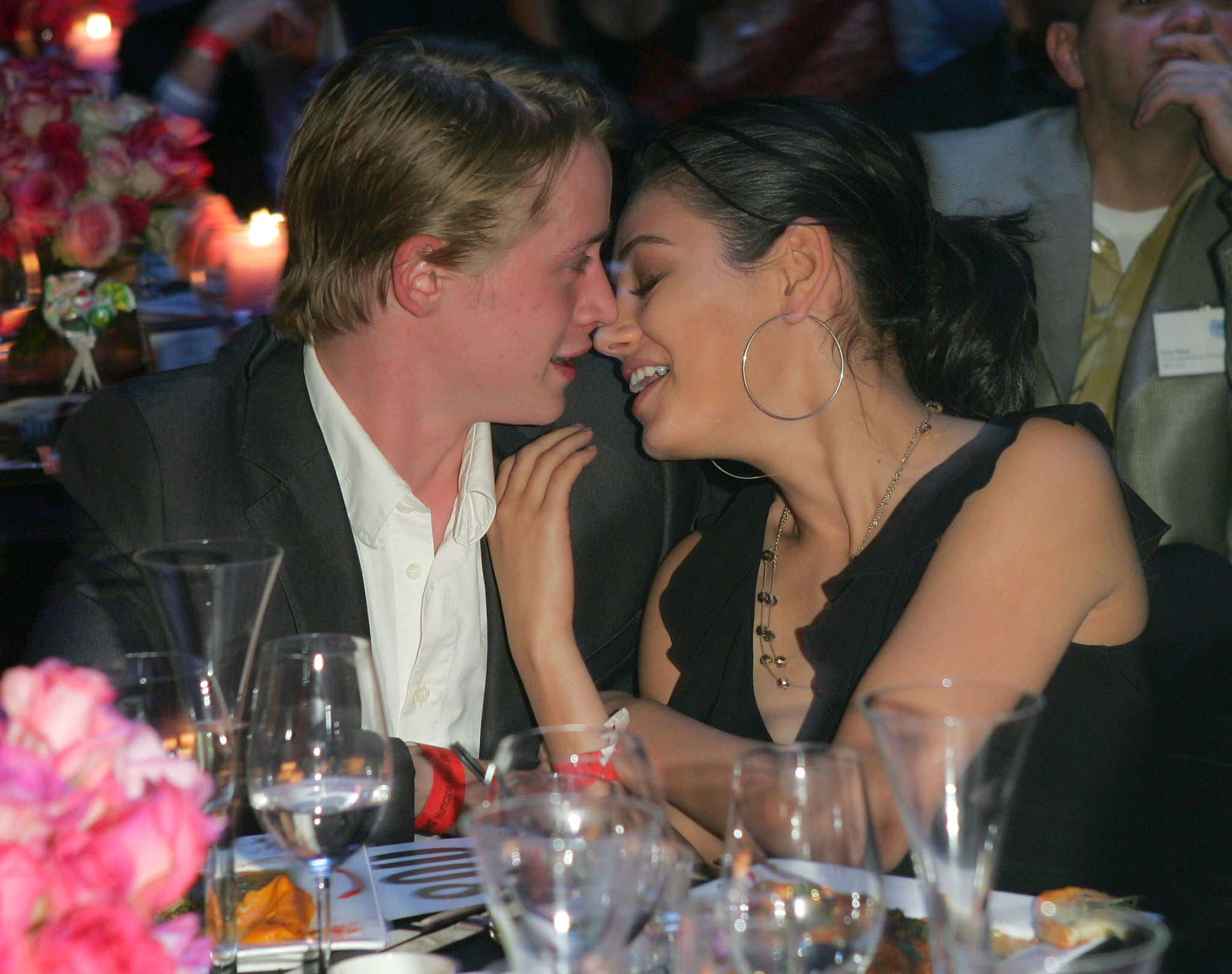 Christopher Polk. Getty Images.
Listen, I get that he's Kevin from Home Alone. That's big for guys like me and you. But pulling Mila Kunis? This might be the biggest of all-time. She's an all-time smoke mixed with potato sack girl. That's a special kind of hot. Remember, this is Mila Kunis
Giphy Images.
Giphy Images.
Giphy Images.
Giphy Images.
Giphy Images.



Emma Stone and Kieran Culkin
Bruce Glikas. Getty Images.
We're gonna stick with the Culkin brothers here. Sorry fellas, actually, no I'm not. Hell of a run by you guys. Emma Stone and Mila Kunis? That's exactly how you outkick your coverage. Again, I know that we're talking celebrity guys here, but Emma Stone and Mila Kunis are way too hot for the Culkin family. Those are facts. 
Christie Brinkley and Billy Joel
Globe Photos. Shutterstock Images.
David Bookstaver. Shutterstock Images.
Adam Scull. Shutterstock Images.
Do I love Billy Joel? Absolutely. Am I worried that this will upset Glenny Balls? 100%. But facts are facts and that's what we're focused on here. Christie Brinkley is an ALL-TIMER. We talk about how Jennifer Aniston won't ever get out of a peak because she's timeless, Brinkley set the tone with this. 
Salma Hayek and Francois-Henri Pinault
Albert L. Ortega. Getty Images.
Salma Hayek is so hot she could be married to anyone in the entire world and people would still be like oh he's married to Salma Hayek. We're talking another all-time rocket here. 54 years old. FIFTY FOUR YEARS OLD. It doesn't matter who she'd date, they'd be on this list. 
Adriana Lima and Marko Jaric
Matt Baron. Shutterstock Images.
Marko Jaric was a first round pick by the Clippers in 2000 and is still on this list. That's how hot Adriana Lima was and is. The man averaged nearly 10 points per game in the NBA for his career. Not too shabby. Then again, this is Adriana Lima
Lita and Kane
Just throwing this one in there because it's part of our childhood. Kane was a legit monster. That's how he was billed. Lita was the punk smoke. Still such an absurd storyline, but never forget Lita had sex during Raw. 
Heidi Klum and Seal
Jason Merritt/TERM. Getty Images.
You're talking about a guy who Lil Dicky once rapped about being ugly and still landing Heidi Klum. HEIDI FUCKING KLUM. And sure, Seal has pipes, but it's Heidi Klum. 
Broadimage. Shutterstock Images.
Marion Curtis. Shutterstock Images.
KMazur. Getty Images.
Pamela Anderson and Tommy Lee
Kevork Djansezian. Shutterstock Images.
Yeah, Tommy Lee is a legit rock star that can absolutely fuck. We've all seen the video. We don't need to lie here. But it's still peak Pamela Anderson and say what you want about her, she's a rocket through and through. Again we're talking peak Pamela Anderson here. 
Steve.Granitz/INACTIVE. Getty Images.
Lee Celano. Shutterstock Images.
Carmen Electra and Dennis Rodman
FREDERICK BROWN. Getty Images.
Peak Carmen Electra. 
Who should be on the team? Who did I leave off? Let me know.