Let's Not Waste Any Time Getting the 'Adrian Peterson to New England' Talk Going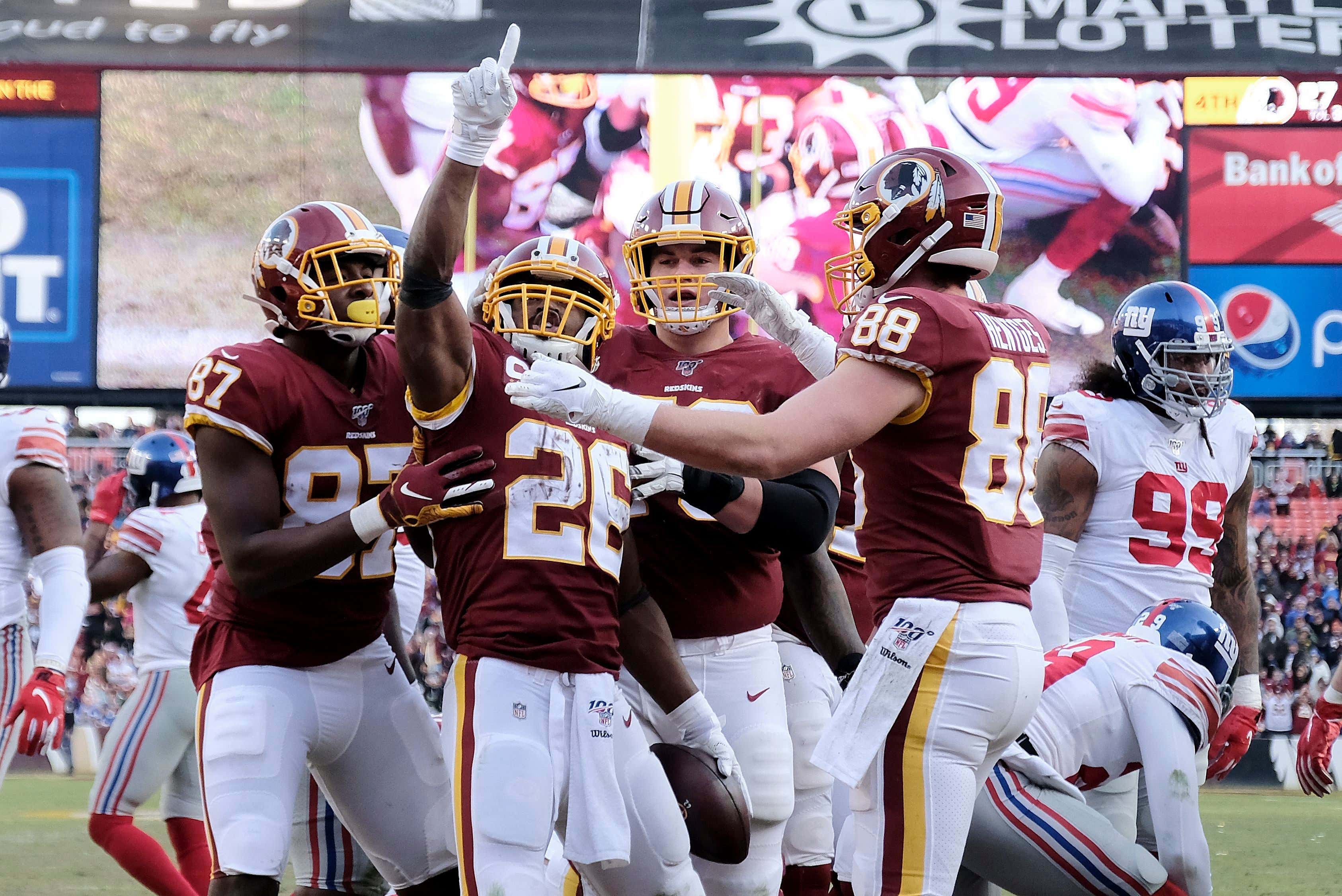 Mark Tenally. Shutterstock Images.
We do it so often that by now it's become second nature. A high profile, big name veteran gets released and the reflexive, instinctive lizard part of our brains that handle all involuntary motor functions immediate gets triggered and goes to this:
In most of those situations, I dismiss it out of hand. But not in the case of Adrian Peterson getting released by the Washington Usernames. The Patriots signing him makes all the sense in the universe. 
For starters, a team that appears to be evolving toward more of the former and less of the latter in their run/pass balance finds themselves thin at running back. At least to start the season. While teams don't have to talk about injuries yet, the consensus opinion is that Sony Michel, who only started practicing the middle of last week, will start the season on PUP. Which would've left the door wide open open for Damien Harris to finally get his shot after essentially redshirting his rookie season. But …
Go ahead. Make your jokes about a 215 pound man not being able to play because of a pinky problem. But I'm sitting a laptop right now and can barely function because coffee burned my tongue. I'm not going to question anyone's toughness who runs through 330 pound linemen and 240 pound linebackers with a full head of 4.6 speed hellbent on killing him. I want my running backs to use all 10 digits when they've got the ball. 
So there's an obvious need for bodies at that spot. Rex Burkhead has proven to be an adequate rotational guy who can take the ball for a quarter or so and catch fairly well. But he's nobody's idea of a bellcow you can give the ball to 25 times a game. Adrian Peterson is. 
Even now, at the age of 35. Last year he had just 14 fewer rushing yards than Michel did, in one fewer game. In his two years in DC he rushed for 1,940 yards with an average of 4.2 YPA. That's half a yard per carry better than Michel or the Patriots as a team. 
Just as important, he's still durable, having missed just one game over the last couple of seasons. And as far as his age goes, while as a general rule I believe all running backs should be put out to pasture at roughly the same age as a Leonardo DiCaprio girlfriend, the Patriots philosophically disagree. Back in 2010 there were four running backs in the NFL over the age of 32. Three of them were on the Pats: Fred Taylor, Sammy Morris and Kevin Faulk, each of whom were 33 or 34. Bill Belichick does not age discriminate at that position if a guy can gain yards and hold onto the ball. Which Peterson has gotten better at after leaving the ball on the ground seven times in 2015.
Furthermore, I have it on good authority that the Pats had him in for a workout a few years ago when he was toxic from the whole thing about disciplining his kids. If they were interested enough then, it follows that they'd definitely be interested now. As a stopgap measure while the young guys get healthy, if not a full season solution. Let's make this thing happen.