OUR VERY FREEDOMS ARE UNDER ATTACK, EVEN ON MILITARY BASES
This is absolutely outrageous! I understand that senior leaders have a certain amount of leeway when it comes to disciplinary and regulatory practices and procedures. But this, my friends. THIS IS AN ABUSE OF POWER THE LIKES OF WHICH HAVE NEVER BE SEEN!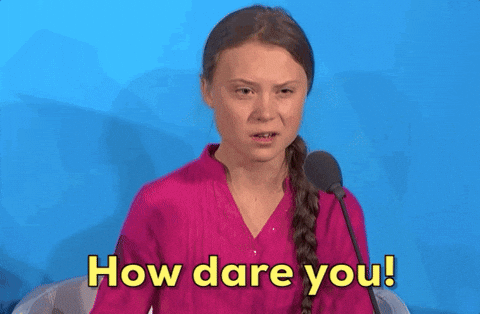 Tell them, Greta!
How dare you stick your icy, calloused leadership-wanting finger into my toilet, nay, into my butthole!
If I have to go, damn it, I will go.
Follow me and release your bowels whenever you wish!