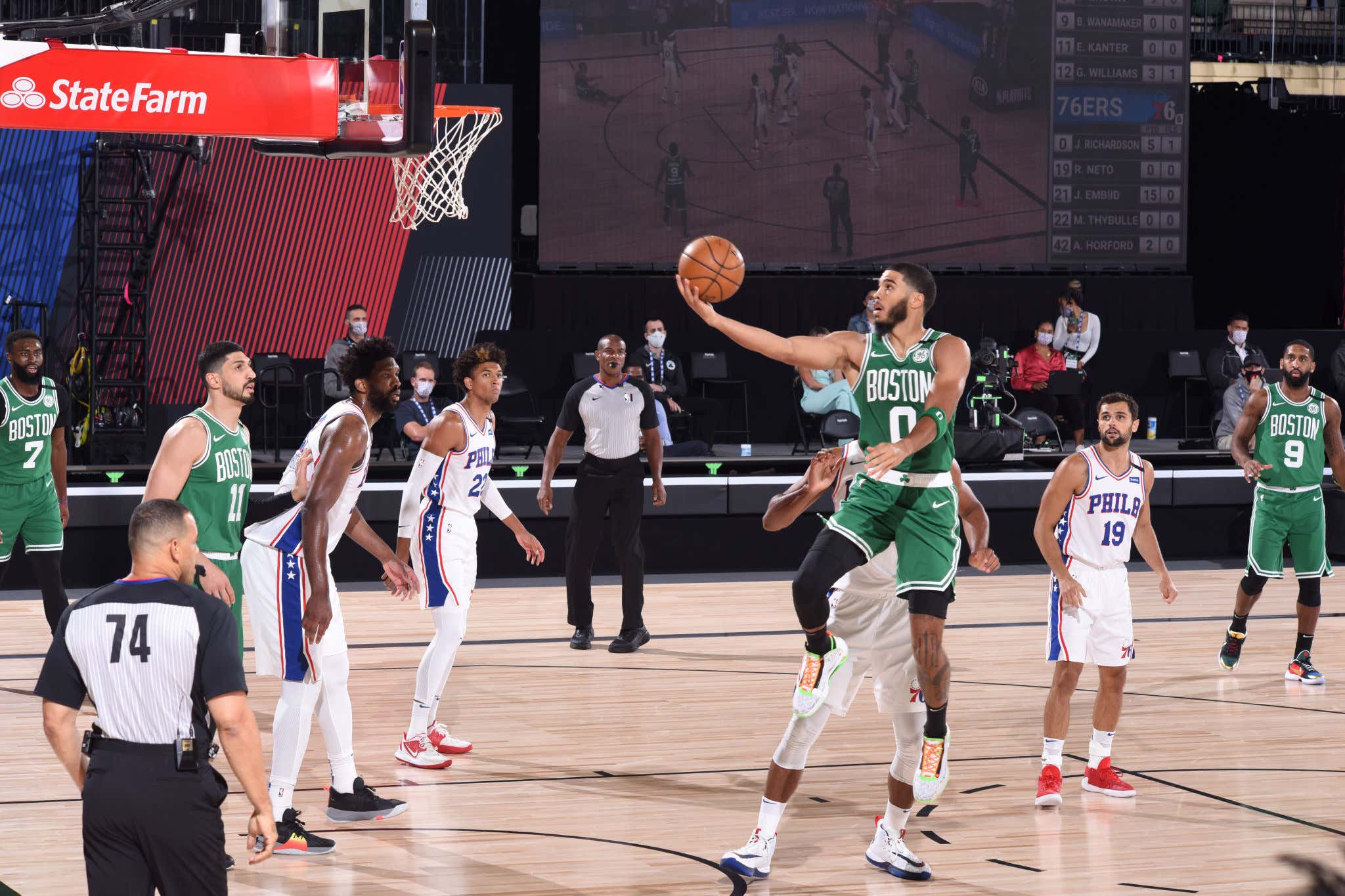 Jesse D. Garrabrant. Getty Images.
Huge win. Game 2s as we know are the first look at everyone's adjustments and can help shape a series. The Sixers made their move and started Matisse Thybulle in an effort to limit Jayson Tatum. That worked out to the tune of Tatum finishing with 33/5/5 on 12-20 shooting (8-10 from deep). 
Whoops! 
Their next adjustment was to get Embiid more involved. He came out of the gates and looked unstoppable with the Sixers starting 8-10 from the field or some shit. The Celtics basically witnessed their best punch and laughed. That was it? They regained the lead again by the time there was 7 minutes left in the second quarter and never looked back. 
This was the Celts chance to really break the spirit of the Sixers and that's pretty much what we just watched. They look like a team that quit. What's the adjustment now? Not give Tobias Harris 180M? The Sixers were relying on the fact that Embiid would dominate the Celtics bigs, but for the second game in a row he was a non factor after the first quarter. The supporting cast is playing exactly like they had all year, which is in fact not good. 
I want to stress that we're only halfway home. You need to win 4 of these things to move on, and now the goal turns to not losing 4 of the next 5. Don't even mention the "s" word. The bubble is weird, all it takes is one game to change momentum. This was a big one to have, the bench has never looked better and they survived their first game without Hayward. That doesn't mean they don't need to fix a whole lot if they want to keep going. 
We'll talk about all that shit tomorrow though. Tonight we raise out glasses once again and enjoy another glass of ice cold Celtics Kool Aid mixed in with more Sixers fans tears. They probably looking at another rebuild. Brutal.
2 down. 2 to go.