Gerrit Cole is 3-0 as a Yankee Through 3 Starts And Still Hasn't Come Close To Looking Like Himself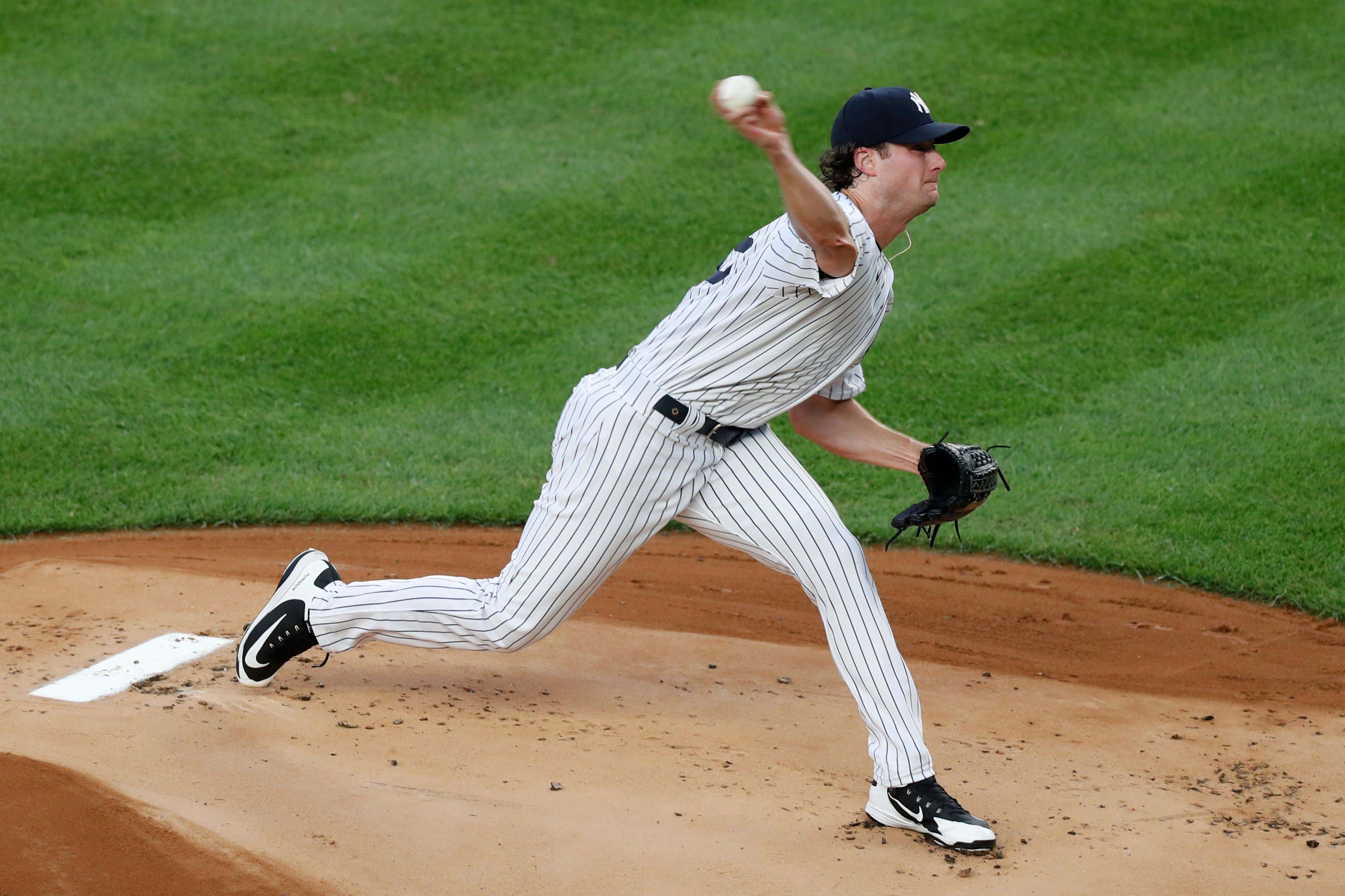 Kathy Willens. Shutterstock Images.
Last night Gerrit Cole made his home debut against the Phillies and, like his two prior opponents, he conquered them. Cole was limited by the rain delay and only lasted six innings in this one, but he was plenty good enough to earn his 3rd victory with New York. That being said, I don't think we've come close in his first three starts to seeing peak Cole, which is terrifying. Dude is 3-0 with a 2.55 ERA and he's been off his game by his standards. 
Cole didn't look sharp last night and still managed to go six innings of one run ball, striking out four. He was bailed out a few times by Gio Urshela turned double plays which helped him escape trouble and preserve the lead. If you remember last year he had a 4.11 ERA through his first 11 starts and then he got cooking. Obviously with the 60 game season there's much less time to get going, but hey I'll take the 3-0 start with zero complaints. It's just nice to know the best is yet to come.
Despite not looking his best he still made some hitters look hopeless at the dish. 
I'm just going to leave this here
Buy a shirt
Speaking of Gio Urshela, he continues to make difficult plays at 3rd look so routine. I've never felt more comfortable in my life watching a Yankees infielder field a ground ball. If it's hit to him you're out. It's that simple. The days of Chase Headley and Miguel Andujar over at the hot corner are long gone. I don't want anyone over at 3rd besides Gio for the next 10 years. 
 The defense is what the Yankees knew they were getting when they acquired Gio for cash considerations from the Blue Jays a few years ago. His bat is the part they've unlocked and boy oh boy is it fun to watch him at the plate. Last night he launched this three run bomb that put the Phillies away. The most happy fella rakes.
Urshela has been a revelation for the Yankees. His career has been completely revived and it's awesome to see. The dude is certainly no fluke. wRC+ is a great stat in determining how good a guy is hitting. Want to know all the 3rd baseman Gio has a higher wRC+ than since he joining the Yankees? Nolan Arenado, Kris Bryant, Justin Turner, Jose Ramirez, Manny Machado,  Rafael Devers, Matt Chapman, Josh Donaldson, and Eugenio Suarez. Yeah decent company to be ahead of I'd say. 
Cole was asked after the game what he liked more….Gio's defense or the offense. 
I love this team. 8-1. Please don't cancel the season.