Justin Thomas Wins The WGC-St. Jude Invitational For His 13th PGA Tour Victory, Becomes The #1 Player In The World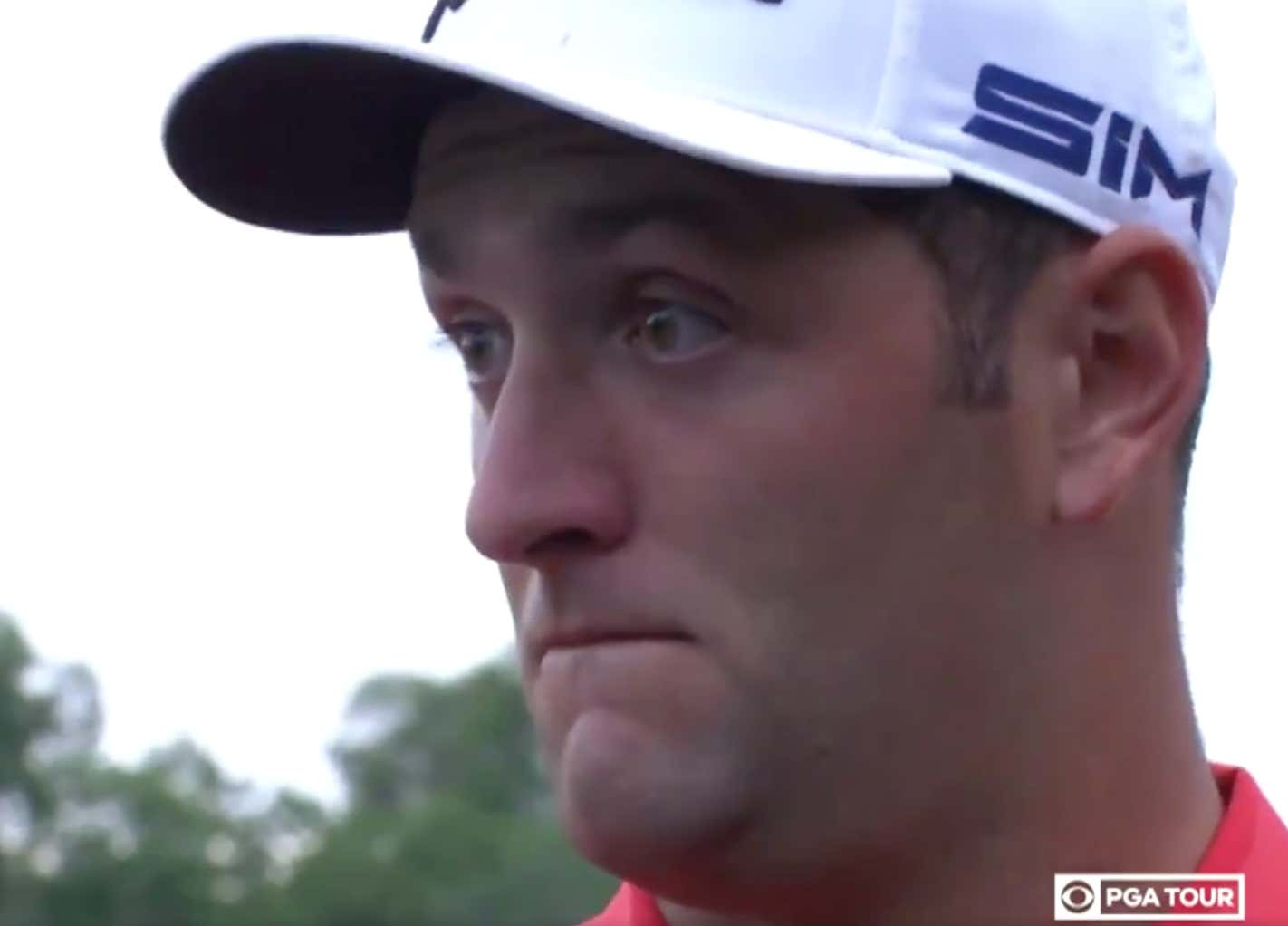 JON RAHM'S REIGN IS OVER! THE SPANIARD'S REIGN IS OVER!
What a spectacular run it was. After two weeks, Jon Rahm is no longer the #1 player in the world. That distinction now belongs to Justin Thomas after his win in Memphis at the WGC-St. Jude Invitational. That makes it three wins for JT in 2020 but that one has to feel goooooooooooooood after losing to Collin Morikawa in a playoff at the Workday a couple weeks ago after holding a three shot lead with three holes to play. Full disclosure, that Sunday I started writing JT's victory blog when he had that three shot lead and, well, we all know how that ended up. Whoops.
JT just did his post-round interview with Amanda Balionis and said that Workday loss will stay with him for the rest of his life but, he learned from it, and it helped carry him to victory today in Memphis. That's what the great players do, they learn from the brutal losses and use that knowledge to hep them seal a win the next time an opportunity comes knocking. JT obviously played great today but I wanna highlight two of his holes from Sunday in particular, 15 and 16.
It started with his insanely lucky drive on 15 
Not the best camera work I've ever seen but just look at where his drive ended up 
JT's ball is the red dot wayyyyyyyyy up there by the green. It hit off the cart path, could've gone anywhere in the world but ended up in a primo spot. Pretty standard 3.
Then on 16 he hit a wayward drive into the trees, clipped the last branch coming outta the trees on his next shot, followed by this shot right here
Another simple birdie. Nothing to it. Contrary to popular belief, golf is actually quite easy. Those two holes were essential in helping JT earn his 13th victory on the PGA Tour. 
However, Brooks did make a charge at the end with this putt from DEEP on 17 
Annnnnnnnnnd then did this on 18
Ope
That ball in the water and then this spectacular chip from JT on 18 sealed it 
Justin Thomas is 27 years old, has 13 wins now and is the #1 player in the world for the second time in his career. He's a mother fucking STUD, but you already knew that. 
And I really don't wanna do this but I guess congratulations to Frankie Borrelli on correctly picking Justin Thomas to win this week even though he picks JT every single week so this was bound to happen eventually 
Oh and its been a pretty good couple of weeks for Bones 
Thoughts and prayers to Brendon Todd. That's two blown 54-hole leads since the restart for Todd. Tough.
We're on to the PGA Championship!