Some 17 Year Old Punk Has Come to My Island and Challenged Me To A Watermelon Eating Contest
So I found this note in my mailbox yesterday....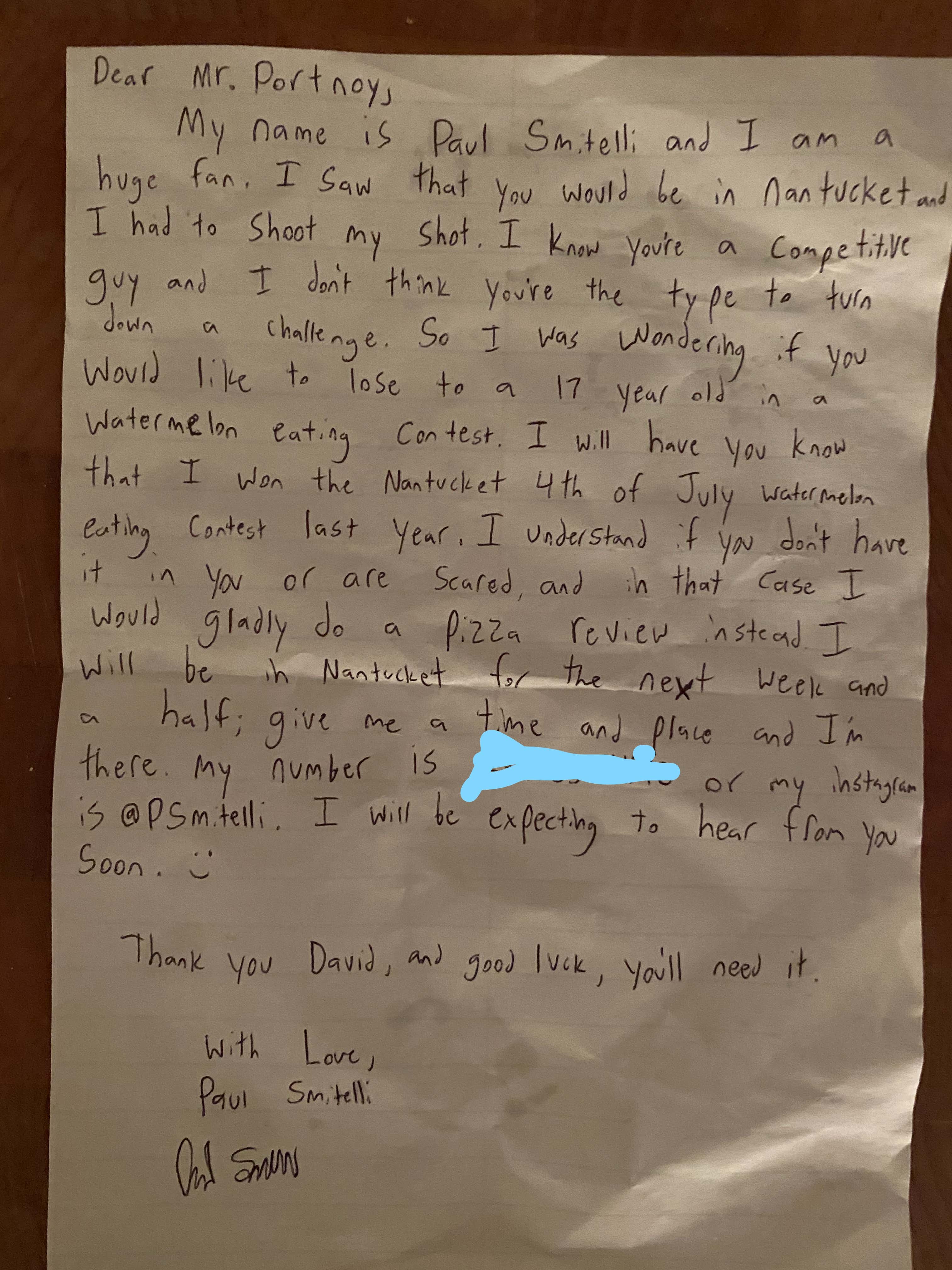 What an arrogant cocky yet very polite little watermelon eating bitch this kid is.  Ok Paul you want the thunder you got the thunder.
Challenge Accepted....  See you at 2pm.   Now you's can't leave....