Who's the AFC East Head Coach Who Told ESPN Cam Newton is Probably the Pats Backup and 'They Love Jarrett Stidham'?
First things first. I don't dispute this report at all. Not only do I believe an AFC head coach texted Dianna Russini that he doubts Cam Newton will be the Patriots Week 1 starter and the team loves Jarrett Stidham, I share his opinion. Until I have evidence to the contrary, I'm going to assume the Patriots coaches are Team Stidham because he's got a year under this system and natural talent and would've been an early first round pick if Baylor's program didn't have a scandal that forced him to transfer to Auburn, which was a bad fit for him. It wouldn't shock me if Newton wins the job in camp, but I think Stidham remains the favorite. 
Like my headline implies, what's more interesting to me isn't what was said but who said it. Even allowing for the lack of context when you're texting someone, that is a very specific statement. Whoever sent this text is presenting themselves as someone with the inside skinny on what the Pats thought process is. With as many uses of definitive words like "know" and "fact" as speculative words such as "think" and "perhaps." So someone is passing themselves off as being in the loop. 
Fortunately, Russini was specific enough to include that the guy in question is an AFC head coach. Thus narrowing the list of suspects down to three, saving us from a "Knives Out" situation. Here are the list of potential guilty parties, and the odds it was him:
Sean McDermott, Bills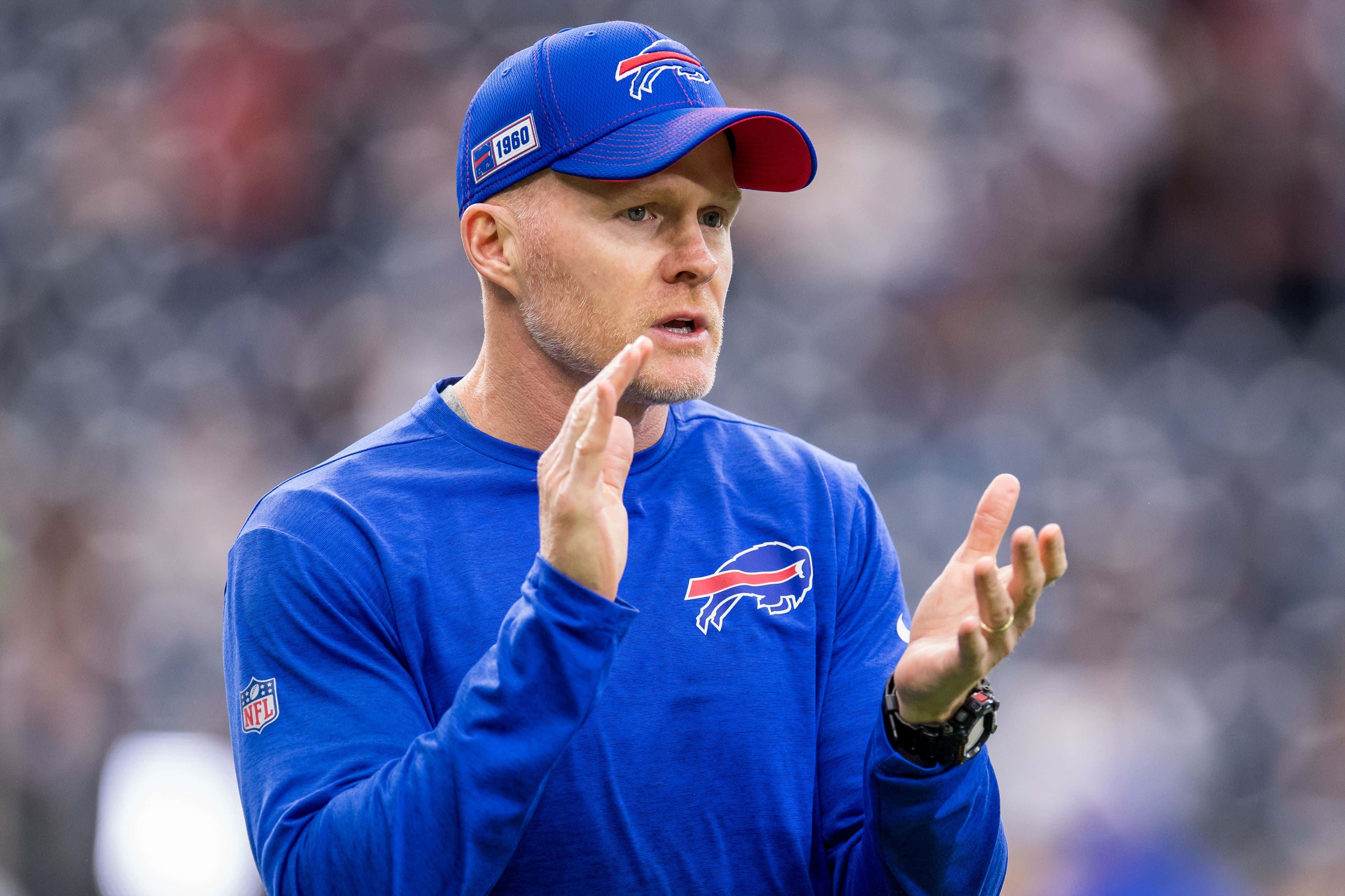 Trask Smith. Shutterstock Images.
A case can be made. He's got motive, since the Bills are the favorites to win their first AFC East title in 25 years. At least they were before the Newton signing. He has opportunity, since he was the Panthers' DC for the first six years of Newton's career. And means, since he's over the age of seven and therefore presumably owns a phone. It's possible he contacted Newton to congratulate him on being signed and got some inside info that way. I just have a hard time believing that if his information came from the player himself, it would include "I'm probably not the Week 1 starter because this other kid." Former No. 1 picks don't think like that, much less say it. 
Odd it's him: 10 to 1
Brian Flores, Dolphins
If any one of these suspects could possibly have knowledge of the inner workings of the offices in Foxboro, of course it's B-Flo. But then again, he hasn't been there since Stidham was drafted. I have no doubt he and Belichick have a great relationship. Yes, he was only the Coordinator Without a Title for one season, but that season produced a championship and the greatest defensive performance in NFL history. And from the outside looking in, his departure has seem to be one of the good ones. More of a Romeo Crennel and Matt Patricia situation, where they remain friends forever. As opposed to Fredo Mangini scenario, where he becomes the denuded husk of a man, cursed to coach the Jets and Browns and settle for a career of obscurity at ESPN. Precisely for those reasons, I have a hard time imagining Flores speaking out of turn to the media about anything Belichick might confide in him. He did enough damage to his former mentor with that game-winning drive at Gillette in Week 17.
Odds it's him: 5 to 1
Adam Gase, Jets
Adam Hunger. Shutterstock Images.
Gase's inside knowledge of Bill Belichick's quarterback depth chart is so at Absolute Zero that scientists could use it to calibrate their instruments. But this is 2020. Having knowledge of something isn't a prerequisite for having strong opinions about it, or else every talk show caller who works for the Postal Service wouldn't be an expert in epidemiology and the history of civil rights in the U.S. It's a lot more relevant that Gase was a crazy person before he took the Jets job, and now that Jamal Adams wants out and he's looking at a full scale mutiny, he's going full Queeg on everyone.
Odd it's him: 1 to 10