Under MLB's 2020 Rules, a Pitcher Could Throw a Perfect Game and Lose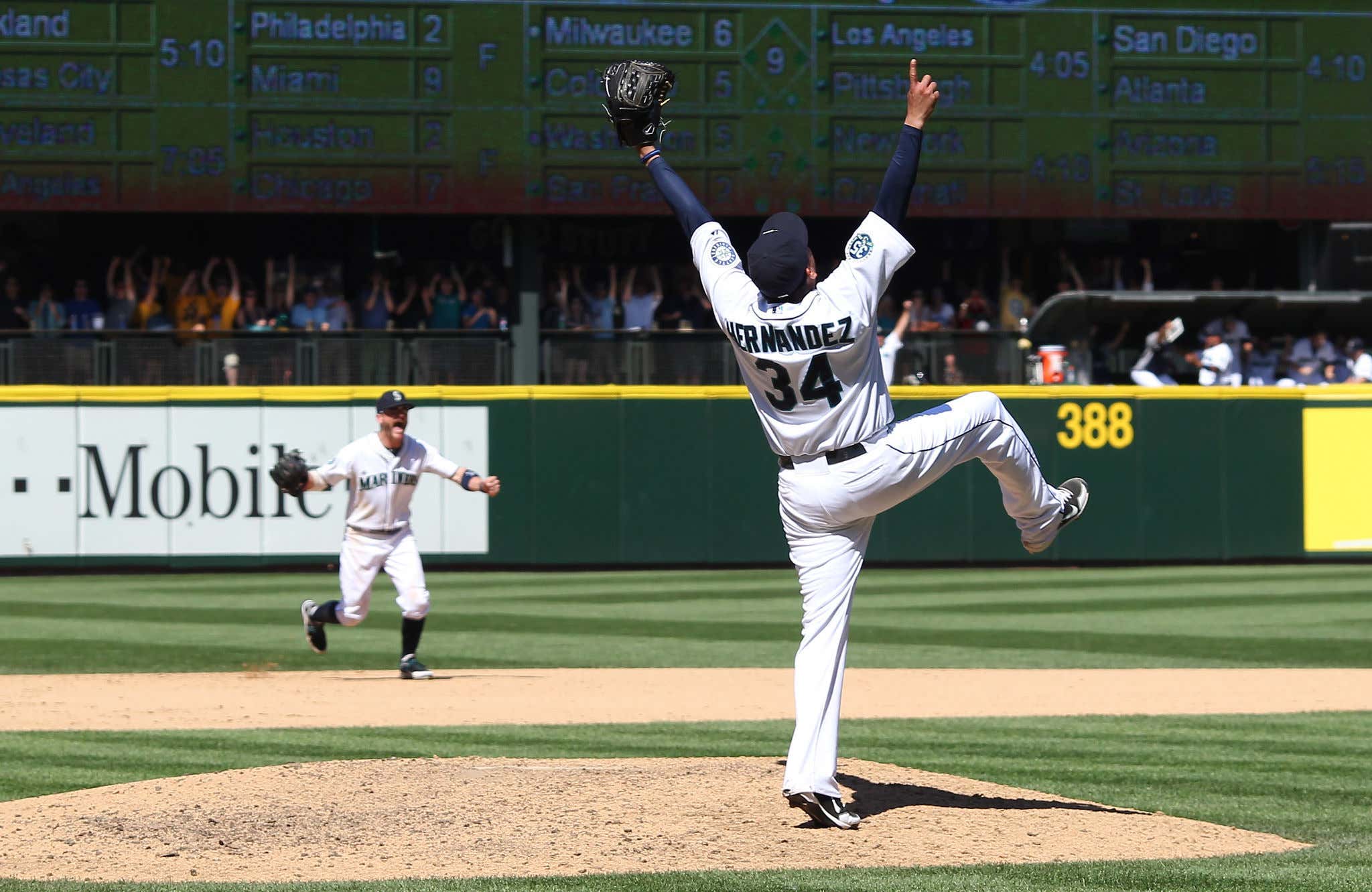 Otto Greule Jr. Getty Images.
A lot has been made of some of the new rules which will be ion place for the truncated 2020 Major League Baseball season. Among the most notable are the fact that the National League will feature the designated hitter and the fact that in extra innings, each team will start the inning with a runner on second base.
This is going to dramatically alter strategy in the 10th inning and beyond, with teams able to score a go-ahead or walk-off run without having to record a base hit or even have anyone reach base. A sacrifice bunt and sacrifice fly will do the trick to bring home that guy from second. Which means, theoretically, a pitcher could retire all 27 batters through nine innings, but if his team doesn't score, he could get credit for both a perfect game and a loss if that scenario were to play out in the 10th.
The Athletic — A team can lose a perfect game

Wait, you say. That's not possible. How can a pitcher, or even a team, throw a perfect game — allow no hits, no walks, no errors, no hit batters, none of that — and still lose?

Well, have you heard about that new extra-inning, runner-on-second rule? That'll do it! Don't believe me? Those Tampa Tarpons, of the Florida State League, could tell you all about it.

Those Tarpons took a perfect game into extra innings back in 2018. Alas, those extra innings began with a runner on second. What happened after that kind of messes up the story, since they then committed an error, and the winning run later scored on a fielder's choice/groundout. But that game is a reminder that something like this totally could happen:

Nine perfect innings … 10th inning starts with a man on second … wild pitch … sacrifice fly … Voila! Team allowing no hits, walks, errors or HBPs still loses. There are several variations on this theme — but all 100 percent plausible.
So while the Tampa Tarpons actually lost their perfect game on an error, it was later explained that the auto runner would not have counted against a perfect game if he had scored without any other batter reaching base.
As a fan of general chaos, I desperately want this to happen. I love when things occur which haven't happened before, but I also just want to watch the baseball world burn to the ground if this were to ever happen. People would be losing their damn minds.
However, I think the way around this would have been quite simple and fairer to everybody. If you're going to start with a runner on second base, you should also start with one out. That way, a team can't score without anyone having to reach base. Because while there will be variations in teams' abilities to bunt and hit sac flies, in theory, it should be pretty easy for both teams to score one run each inning. And in that case, you're not moving the game along any faster than you would have been just playing normally.
But as it stands, we could see a pitcher retire all 29 or 30 batters he faces and get credited with a loss.