Best Taken License Plates in Each State
Everyday I see things I hate. Roller bladers, four child strollers, improv groups, happy relationships, the flag of Ohio, the list goes on and on. But there is one thing that makes my blood boil like no other, that being custom vanity license plates. Whether it's a ProudMom on the back of a mesa beige Honda Odessy, or a speeding black Mercedes with "Barstool" on the plates, my reaction is always the same. 
This had me thinking, is it even possible for custom license plate to have any semblance of "cool"? Lucky for me, most states DMV websites tell you when a plate is taken, allowing me to tirelessly search over and over and over, until I found one actually in-use and on the road.
My quest to find a cool custom plate had begun. Will I find one? 
Short answer, no. 
Long answer, nope. 
But I did manage to discover some real plates that would make me smirk or even exhale abruptly from my nostrils if I saw in the wild.
If any of you see these on the roads, PLEASE send them over to me at JeffDLowe@barstoolsports.com
Alabama 
Alaska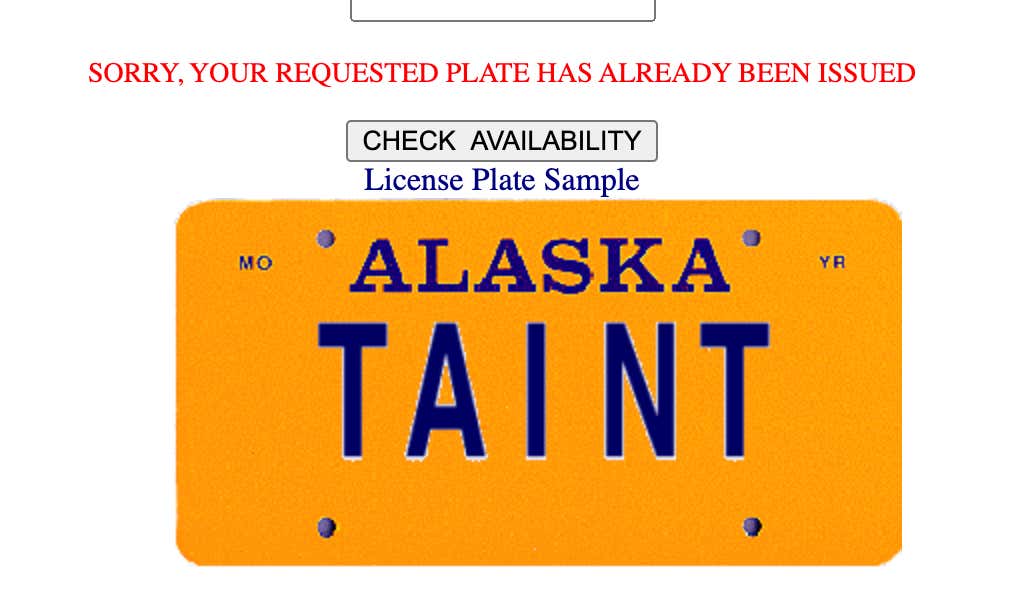 Arizona
"Arizona" and "STD is not available" juxtaposed next to one another is just a jarring sight.
Arkansas
ArkansaS

California 
Colorado
Connecticut
Delaware 
Florida
After the feeling of discomfort Arizona and STD gave me, seeing "Florida" and "DUI" side by side made everything right in the world.
Georgia  
Hawaii 
Idaho
I'd like to imagine SpudBoy is some starch themed vigilante from Pocatello.
Illinois
Not only is BEEF taken, but so is BEEF 0-9
Indiana
Imagine being proud of your hometown. Imagine being proud of Gary, Indiana.
Iowa
Kansas
If KB saw this in the wild, I am certain he would combust in a rage fueled inferno.
Kentucky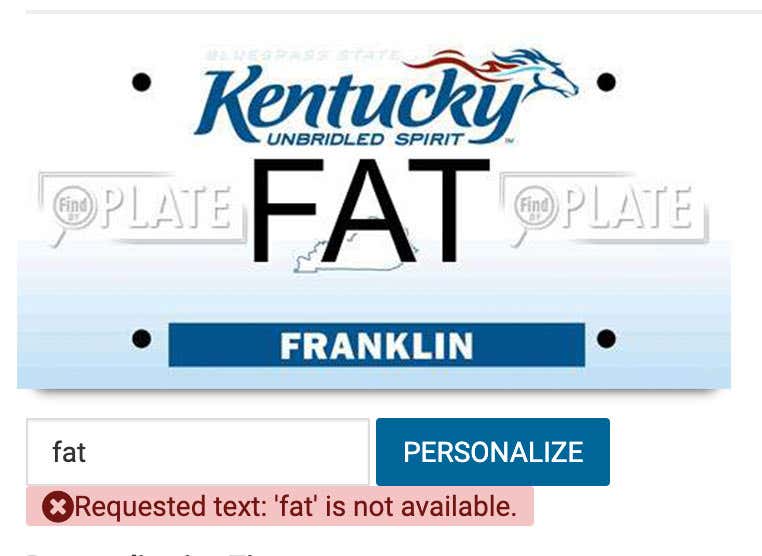 Makes sense.
Louisiana 
Maine 
There is nothing more "thug" than going 5mph below the speed limit in your Mazda6 on the way to Lacrosse practice. The best way to show it, is by proudly having it next to the endangered Canadian Loon.
Maryland
Crabcakes, football, and denying vanity plates, that's what Maryland does. While I agree it's very wrong to have a license plate with RAPE in all caps, IPooPD is an all timer. It's called balance Maryland.
Massachusetts
While you must me a Massachusettsan in order to even access the plate website, I was able to find a record of a SkiDoo registered under one, GazManian Dvl.

Michigan
Would the actual Kid Rock have a vanity plate with his stage name embossed into it? Yes. Do I think its actually probable? Yes.
Minnesota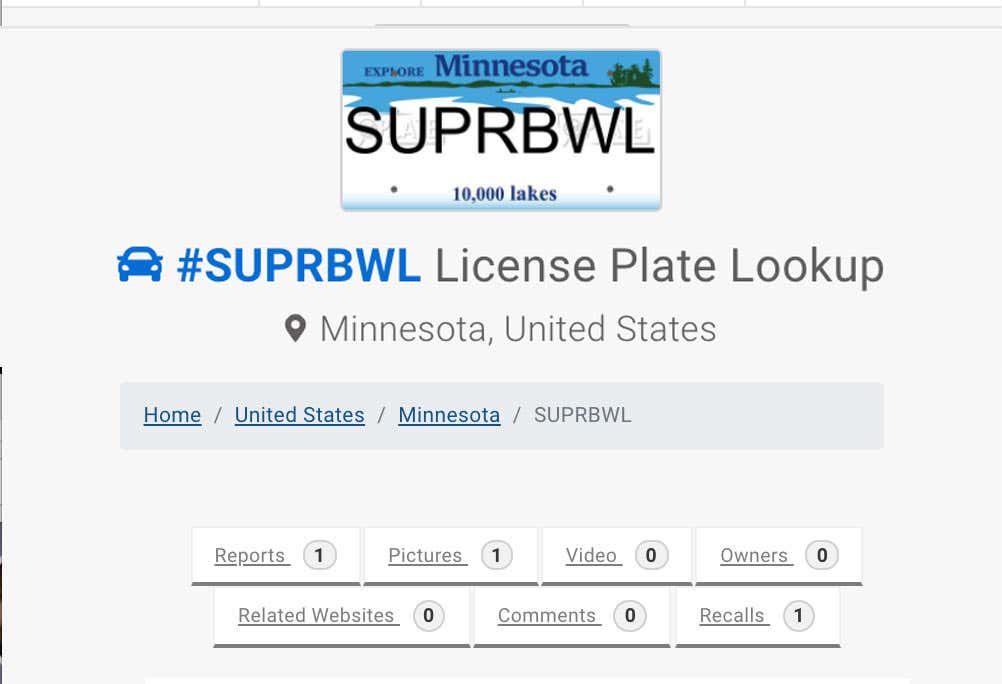 Mississippi
Easy to picture a plate with genius spelled wrong on the bumper, of what I'd assume is a rusted out jalopy, adorned with Mississippi State stickers, old WWE action figures on the dash, while making it's daily run to the Save A Lot to pick up 6-12lbs. of store brand bacon.
Missouri 
Montana
"Okay yeah, so Joe Montana was taken, but I got the next best thing. Do you happen to be a Notre Dame fan by chance?"
Nebraska
Nevada 
New Hampshire
New England, tied for first as the largest collection of Cowboys fans (tied with everywhere else but Dallas)
New Jersey
No such thing.

New Mexico 
New York 
Saw this one double parked in front of an AMC, catching a double feature of Ace Ventura.

North Carolina
North Dakota
"4Skin is not available". You and me both North Dakota.
Ohio 
Oklahoma 
A hottie from Oklahoma may be a bigger oxymoron than a successful Sooner playoff game.

Oregon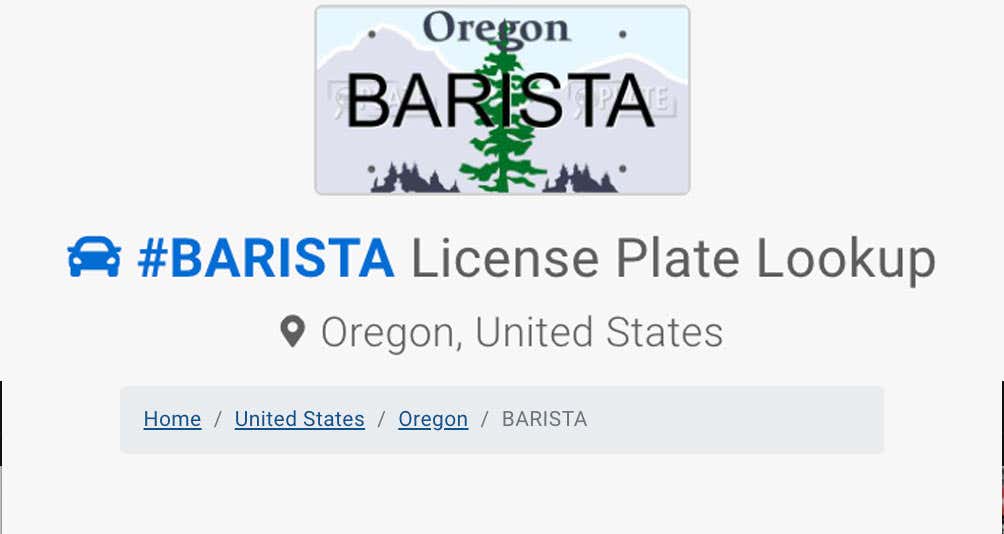 Pennsylvania
Rhode Island 
I'll never understand it, but if you're into something, it's good to be proud of it.
South Carolina 
South Dakota 
E
Tennessee
Texas
I just know this is on the back of Jeb Bush's old vespa.
Utah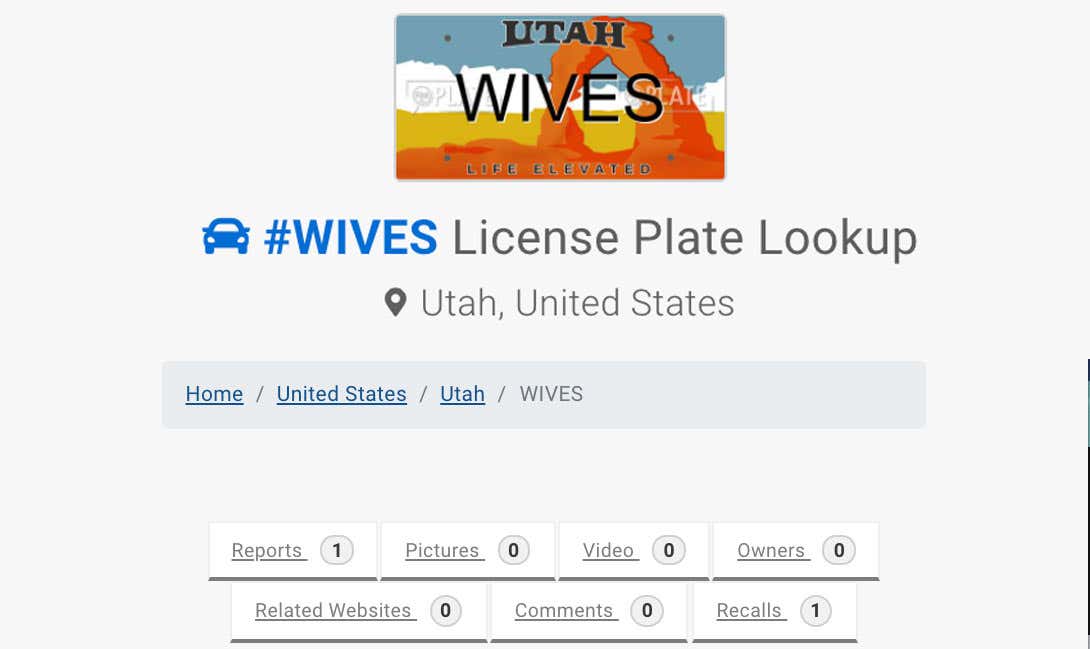 Virginia 
Washington 
Must be a fan of the speedy blue hedgehog. No other reason to have this.
West Virginia
I would guarantee there was an impromptu Rascal Scooter demolition derby to get to the front of the Moundsville DMV line for this.
Wisconsin
Wyoming 
If you noticed I skipped Vermont, congrats on being from Vermont.