DO YOU BELIEVE IN MIRACLES: The Gold Coast Titans Have Won Their First NRL Game In 364 Days
Sami!!!!! Play it again, Sami!!!!!!!!!!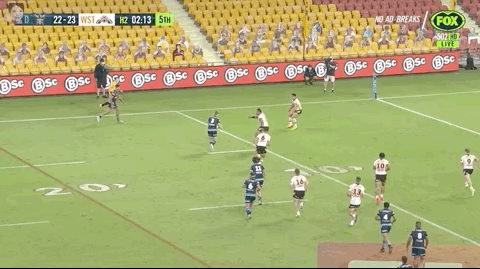 What an unbelievable moment in Gold Coast Titans history. 50 years from now you'll be able to sit your grandchildren down and tell them exactly where you were when the GC Titans snapped their 14-game losing streak and won their first game in 364 days. This right here is the precise moment where I think 2020 is finally going to turn around for humanity. It's been a devastating first half of the year so far but guess what? The Gold Coast Titans were down 22-12 in the 2nd half of this match. 
But do you think they were going to let that stop them from pulling off one of the most miraculous comebacks in sports history in the end? Heck no. If you ever doubted this squad for even a minute then you're not a true Titans fan. Because this team thrives on adversity. They live and breathe for it. When the whole world counts them out, that's when the Gold Coast Titans show the fuck out. I mean that's probably not true considering they went practically an entire trip around sun without a win. But it was at least true for yesterday and that's all that matters. We could all learn a thing or two from the Gold Coast Titans. The Gold Coast Titans and the South Central Louisiana State Mud Dogs--two of the best 2nd half comebacks the world has ever seen. 
 If they can do it then so can we. 
TITAN UP!!! #ThruNThru