Jalen Rose Has Submitted His Application For A Spot On The Celtics Duckboat
Hey Jalen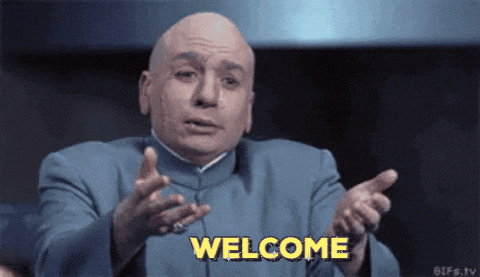 I think most will agree, that there are certain talking heads on TV that you want nowhere near your favorite team when it comes to these type of predictions. Colin Cowherd, Nick Wright, those dudes are the kiss of death. They are mostly hot take artists with their own biases that say shit just to go viral. I do not consider Jalen Rose one of those dudes. This man knows basketball. He knows the NBA. Sure he may have fumbled that whole Kawhi prediction, but so did everyone. When it comes to stuff like this having Jalen on your side all positive. It would be one thing if Pierce said it, I mean of course he thinks that. But Jalen, a Detroit native, probably grew up hating the Celtics. But even he can't deny how legit their opportunity to make a run is.
Look, nobody knows how teams will react to this weird situation. The Celtics much like a lot of teams could make a deep run, and they very well could lose in the first round. There are so many unknowns after this long of a break. Will a team like PHI and Embiid be as tough a matchup if there is no crowd to feed off of. You think their 29-2 home record was an accident? Nobody feeds off their crowd like the Sixers do. Will the Celts lose a huge advantage by not playing in the Garden and benefitting from playing PHI on the road where they stink out loud? Will guys be in shape, will they be rusty, there are a million factors that will be at play here. 
But here's what we know. This team at full health has just as good a chance as anyone else. Despite all the injuries this year the Celts still went into the break with the 5th best record in the league, the 5th best offense, 4th best defense, and 5th best net rating. They did all that with Tatum/Theis/Smart/Jaylen/Hayward/Kemba missing a combined 60 games. That's pretty damn impressive.
So just how good is this team at full strength? Well, the intended starting lineup of Kemba/Jaylen/Tatum/Hayward/Theis has played 188 minutes together with a 121 Ortg / 108.5 Drtg / +12.5 net rating. You sub in Smart for Jaylen and it's 108.6 / 95.5 / +13.1. Of all lineup combinations in the league to have played at least 188 minutes together, the Celts own the 3rd highest Ortg and 8th best net rating. Call me crazy, but a rested group that has had time for Kemba's knee to heal and Hayward to get right combined with a young and hungry two Jays is just as dangerous as anyone. What have we seen be successful in the NBA playoffs? Teams with elite two way wings. This team has that in spades that will all be healthy. In a situation like we'll have after a break, conditioning is even more important. I like my chances with a team that doesn't rely on bigs but instead can go small and play fast. Turn this shit into a track meet. The Celts rank in the 89th percentile in transition plays with the third highest score frequency in the entire NBA. 
Like I said earlier, if this was Nick Wright (lol yeah right), I'd be devastated. But I'm happy to have Jalen on board as we begin this weird journey. That man has seen a lot of basketball in his life and if he believes then that's all I need to hear.