Chris Paul Says The Clippers Were Never Lucky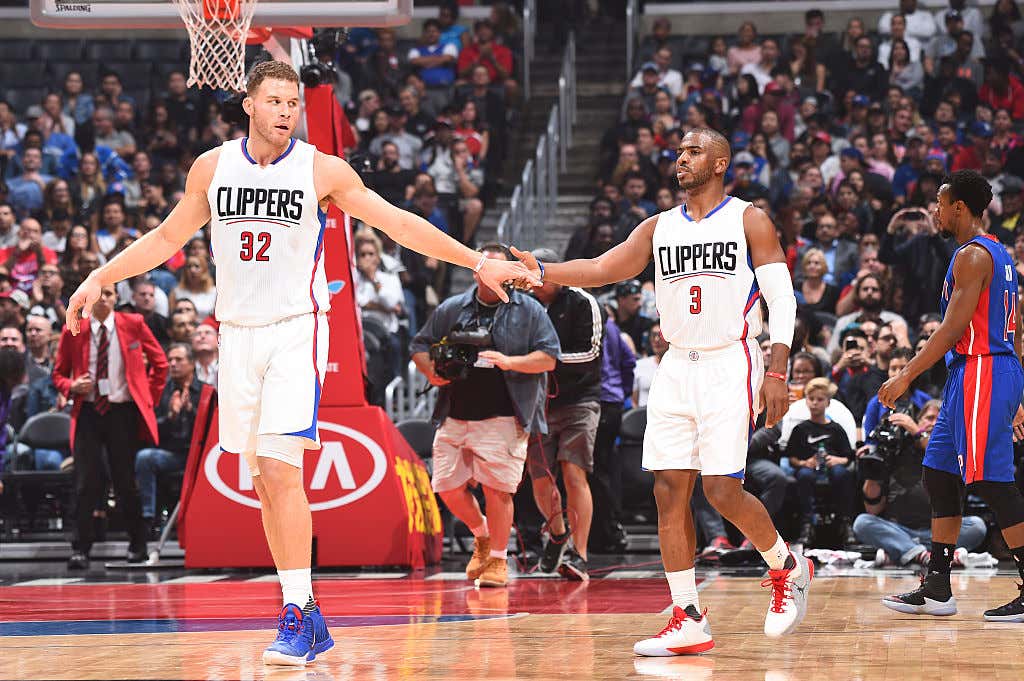 (Yahoo Sports) - The Clippers were really good with Chris Paul, Blake Griffin and DeAndre Jordan. Really good.
But history won't remember that team for its ability, because its accomplishments don't match.
Between the 2011-12 and 2016-17 seasons, the Clippers won nearly 66% of their games. Only the Spurs and Warriors won more.
But the Clippers weren't one of the four teams to win a championship in that span. The Clippers weren't one of the five teams to make the NBA Finals in that span. The Clippers weren't even one of the 11 teams to make a conference finals in that span.
Paul in the Quibi documentary "Blackballed," via Farbod Esnaashari of Sports Illustrated:
"Doc used to always say in order to win a championship, you gotta be lucky, Chris Paul said. "We never were lucky. I don't think the Donald Sterling thing had anything to do with our shortcomings as a team. It was definitely a bump in the road, something unexpected, but that's life."
If I were asked to describe the Lob City era Clippers I could throw out words like exciting, frustrating, and to some degree unlucky. That's why I don't really disagree with what Paul said, there were times where the Clippers were unlucky and it is true that you need some form of luck to win a championship. I could be health, it could be a game winning shot, every champion in the history of the league has had a shade of luck to some degree. That's just how the cookie crumbles. 
I was actually a little surprised that he was so quick to down play the role of Donald Sterling and that whole fiasco on their play. I mean all that shit went down in the middle of the playoffs after winning 57 games that season (the most in franchise history). I can't image that didn't impact how they played. But if Paul's overall point is that their lack of luck was a big reason they never got over the hump, well I'm not sure I buy that. Were they unlucky to end Game 5 in 2014 against OKC when Chris Paul had two brutal turnovers in the final seconds? I'm not so sure that was unlucky. Then the next season in 2015, that Clippers team had full health and was up 3-1 on Houston. They had just blown out the Rockets 128-95 in Game 4. We all know what happened next. Even with Paul/Blake/Jordan all healthy and playing big minutes, the Clippers lost the next three. It wasn't bad luck that the Clippers shot 41/23% in Game 6 at home. They just got beat. 
In 2016? I'm with Paul. Blake Griffin and Paul getting hurt with the series tied 2-2 was a tough break. Considering they lost Game 5 by 10 and Game 6 by 3, I'd say having a healthy CP3/Griffin would have helped. I'd say the same thing is true for the 2017 playoffs when Blake once again got hurt after just 3 games. Clippers were up 2-1 and their next three losses were all by 7 points or less. 
But if you look at Lob City's best years, which for me was 2012-2015, their postseason shortcomings weren't really due to bad luck. That didn't come until the end of their run in my opinion. So while it's true they were unlucky at times, that's not the main reason for what ultimately was a team that underachieved.
Now, cue the highlights!