Tonight, A Rivalry Begins
Today is the day - 5:45 PM  Chief vs Vibbs in the Danny Boy Cane Region. If there was a region favorite, it was Marty Mush based on how comfortable he is at the moment with the feel and weight of ping pong balls. Big Cat handled him in the first round. Now, it's ANYONE'S region. 
I'm not looking ahead. I have complete laser focus going into the first round. Zero animosity against Chief, except maybe his drafting ability?
Applesauce?! Sheesh. 
Me? I'm zen. I'm ready.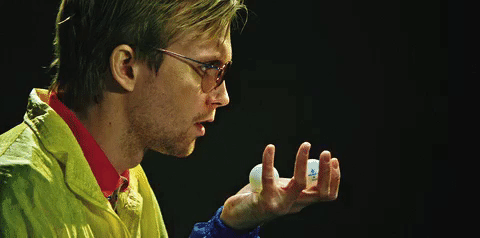 UPDATE: ***** THE RIVALRY WILL BEGIN TOMORROW NIGHT DUE TO SCHEDULE CHANGES ****