Minor League Ballclub Pensacola Blue Wahoos Are Now Airbnb'ing Their Entire Stadium for $1500. Best Bachelor Party Backup Plan Ever?
We all have that friend that lives in terror of their girlfriend/fiance/wife. We don't know how they got there, but they're there. They used to be so confident, independent, and do whatever the fuck they pleased. But now, everything needs to be run by their other half. You might as well be texting her to invite your friend out this weekend, strike that, next month, since she needs ample time to sign off on any outings she doesn't organize. She calls the shots on what he can and can't do. You better have a detailed itinerary for her, contact info of everybody involved, and confirmed approvals from other's wives or girlfriends that she can deliberate with. (But only the girls she likes. Don't bother with the actual cool ones because they're just "tramps and bitches.")
You get the point. We all know this guy. His girlfriend sucks but we have to accept it.
This reaches a breaking point when it comes to planning bachelor parties.
When the bachelor party group has one or more of these guys involved in it, it lives or dies with how vital a role they play in the planning.
For the sake of the discussion let's call this person "bitch-boy".
Is bitch-boy the one getting married?
Yes? Then don't even fucking bother. Think up an excuse now why you can't go. Unless you're into a wedding shower disguised as that thing called the joint bachelor/bachelorette "party". Biggest waste of time and money ever. You ever wanted to go on a group trip somewhere with 10 other couples, be roped into huge group dinners with people who insist on not splitting the check equally because they only had 2 light beers and an app, and have curfews so everybody can be up early the next morning for yoga and breakfast? Of course not. This is a bachelorette party that guys get dragged to, foot the bill for, and spend the entire time watching drunk girls cry while asking themselves "how could I be this stupid?" You were this stupid because you let yourself get sucked into a joint bachelor(ette) party that was planned by women, for women, with women in mind, that women they can con and shame their boyfriends/husbands into going to. At no point do they ever think- I wonder what the guys would like to do this weekend? (Answer- golf, bet on everything, waste money, drink, drugs, see naked breasts)
Is bitch-boy the best man?
Yes? Then step up and insist on helping with the planning or if you're not the go-getter type get your more gregarious friend to. Or tell (don't ask) the groom you're going to help bitch-boy to make sure this is the best bachelor party ever. It is imperative you do this. Otherwise you'll just end doing what he knows won't get him in trouble with his lady. I promise you this. She will control this bachelor party by proxy, through bitch-boy. Take the reigns now or you'll be having your buddies bachelor-party in your hometown, his hometown, somebody's hometown, hitting the same usual bars, seeing the same boring people, talking about the same boring shit. It will be a regular Saturday night. He'll be "checking-in" with his oppressor girlfriend one the hour, every-hour, giving her the play-by-play and confirming his GPS location she has tracked ("what, you guys don't share your location indefinitely?"). This party will also suck balls.
Is bitch-boy closer to the groom or the best man than you?
If yes, then the above applies. You need to lobby fast and hard. Have your ducks in a row. Don't just throw out random spots or plans. Do your homework and be detailed. 
"Montreal is a short plane ride, bars are open til 3, the dollar's worth almost 1.5 there, strip clubs are full contact, the girls are as exotic as it gets, we can tell French Canadiens to fuck off."
"Sure Cancun was for spring breakers in the past, but it's international waters, booze is cheap, strip clubs are everywhere and anything goes, world-class golf courses, world-class sport fishing, cheap booze, great weather, perfect beaches, cheap flights and lots of all-inclusive hotels for the cheapskates."
I'm a big proponent of getting out of the country. The debauchery factor automatically multiples when you're outside the United States. You see sides of guys you never knew existed. They come out of their shells and give zero fucks. I'm not sure if it's having zero fear of running into anybody that knows them (one of the big factors with going to Vegas), having the alibi of poor phone service, or what, but it's true.
Obviously with circumstances beyond anybody's control right now, traveling outside the country is not as easy, or accepted, as once before.
You can't just round up 10 to 20 guys and hop a plane to Costa Rica or the Dominican for a "boys golf-weekend". 
And if bitch-boy has any say out of the country is not gonna happen. 
He'll usually chalk this up to other guys not being able to afford it "so let's not make it awkward."
Vegas is a ghost town for what sounds like the next year minimum so that's out too.
Your choices are basically, your hometown (nope), a Florida beach town (eh), Arizona (the entire state as WSD would say) (not bad), or a major city like Chicago, NY, New Orleans, etc. (meh).
Or, hear me out, you can go to Pensacola, Florida. 
There's 20 of you? (For discussion purposes)
How does $150 a guy sound for accommodations? Pretty manageable right?
Look I've got your flights too. Less than $250 direct.
So right now we're looking at $371 a guy. That leaves plenty of spending money for booze, food, party favors, and recreational activities. 
Now what kind of recreational activities are we talking, and oh yah, you're also wondering what kind of dump you'd be staying in for $75 a night?
First off, what if I told you that you'd be falling asleep and waking up inside a Professional (minor league*) Baseball Stadium clubhouse?
All the baseball you want, on a world-class diamond, kept in immaculate condition.
You think I'm pulling your chain? 
Well I'm not. 
Airbnb- Guests staying at the ballpark will have full access to the newly-renovated and fully-furnished clubhouse, a large bedroom with 10 beds, the batting cage, and the field itself!

Want to hit with your friends in our batting cage? Be our guest! Want to play catch on the field at 11:30 PM? Be our guest! Want to take batting practice while having a couple cold ones with the boys? Be our guest! Want to take down your siblings in ping pong and video games in the clubhouse? Be our guest! Want to enjoy breakfast at home plate? Be our guest!

A three-time recipient of the Southern League Ballpark of the Year award and the reigning Best View in Double-A, the ballpark experience at the stadium consistently receives industry-leading fan satisfaction and net promoter scores while offering breathtaking ocean views, award-winning food, and unparalleled customer service.

About the spaces:
The Clubhouse: The spacious and newly-renovated clubhouse at Blue Wahoos Stadium includes four leather couches, two flat screen TVs, a ping pong table, padded chairs, and two large tables. Two bathrooms with showers are connected directly to the clubhouse.

The Bedroom: The large bedroom is connected directly to the clubhouse and has four bunk beds and two queen-sized beds, allowing 10 to sleep comfortably. It also includes two flat screen televisions and a kitchenette with a fridge, freezer, coffee-maker, and microwave.

The Batting Cage: Guests will be given access to Blue Wahoos Stadium's batting tunnel, allowing them to hit just like the players do! Bats, balls, and helmets will be provided.

The Field: Guests will have full and exclusive access to the baseball field at Blue Wahoos Stadium during their stay. A full batting practice set-up is included on the field. Guests are welcome to hit from home plate, play catch in the outfield, run the bases, enjoy a picnic in the outfield, or find other creative uses for the field!
Told you I wasn't lying.
Let's break down the pro's and con's of this.
PRO's -
- Even bitch-boy's despot girlfriend can't say no to Pensacola, FL. In fact she'll probably laugh to herself. "Pensacola? What a fucking pussy." 
- Major airport right there. Nobody can use the excuse they can't get there. 
- Baseball. Stadium.
- You sleep in the clubhouse. Bunk Beds even. Tons of room for activities.
- You can play baseball from 10pm til 4 am if you want to under the lights. 
- Take rips in the batting cage. Or play tough man competitions like Happy Gilmore.
- Ping pong table in the clubhouse
- Walkup music. Everybody has envisioned what their walkup music would be. Now is your chance to strut to the plate with "Careless Whisper" blasting through the ballparks PA.
- Giant video board. You have access to run your own images on the video board. Get your most computer skilled friend to draft up headshots for all of your first at-bats. Also have him pull the most embarrassing pictures you have of everybody, the groom especially, for the remaining at-bats.
- Concession stand food packages available. All the ballpark hot dogs and flat beers you can ask for. You could construct the world's largest cup snake over the weekend if you really put your minds to it.
- Tired of playing baseball around the clock? Well there's 18 golf courses in the Pensacola area.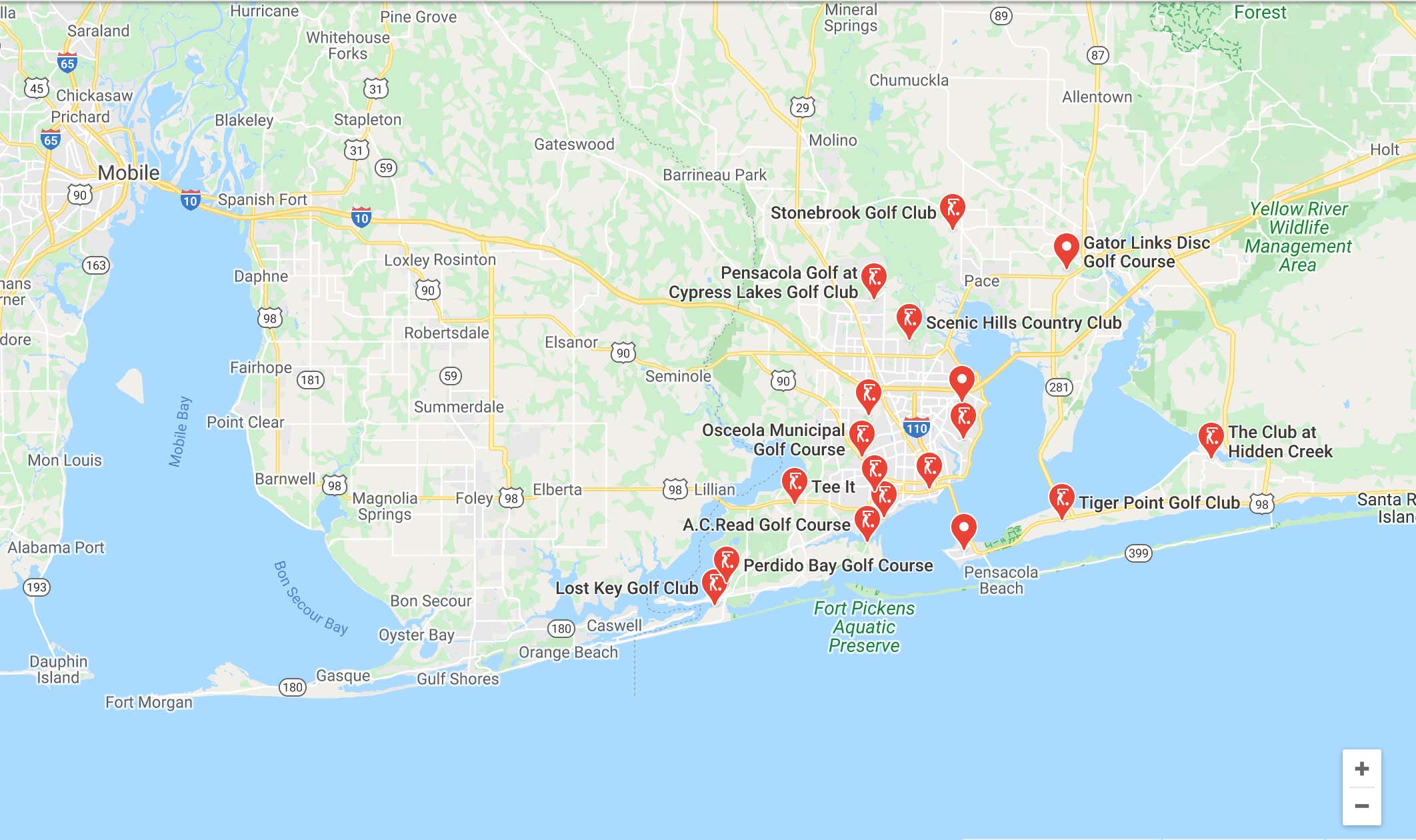 Though they're probably not up to snuff for real pro's like Riggs, they should be fine for hacks like the rest of us.
-  There are also 20 Gentlemen's Clubs. (I know they aren't open as of now, but this is Flordia we're talking about so they'll probably be online by the end of this week.) 
(Just a heads up though if you go to Babe's watch out for "Layal (stage name)" and DO NOT talk bad about TB12.
Also, if the strip clubs aren't open by then, you have the entire clubhouse to turn into your own. Reinforce this table in the center, pull up some chairs, and you've got your own chow-line.
Those lockers? Pull a curtain and you've got your own private dance booth.
- Group showers. Nothing brings the boys closer together than packing it in and showering together. Ask anybody that played sports or went to an all-boys school and they'll tell you once you've seen another man naked and he's seen you, you'be basically seen into each other's souls. Just watch out for the hockey guys because they will piss on your leg when you're not looking (pro tip).
CONS -
- Only sleeps 10. Poor planning here on the Blue Wahoo's part. That means a lot of guys gonna be air-matressing it. Or you could just pass out in the outfield every night which is probably how I'd play it. You can't share beds with your friends anymore. (Pause). Too many guys pissing the bed these days. It's a major problem that needs to be discussed openly. Also, too many guys "Winnie The Poo-ing" it these days. Sleeping with a t-shirt on, but no underwear. WILD move. 
I used to call this the "hot-chick move" because it's a fashion statement girls pull off extremely well. But after one too many occurrences at fantasy football drafts and bachelor parties it is also a male issue that needs to be addressed and stopped.
- Baseball stadium acoustics. You will have no choice but to be pumping tunes out on the field at all hours. Otherwise your entire conversation will be heard by everybody in attendance. Empty ballparks are like megaphones. You gotta make a call back home, or want to catch up one-on-one with a buddy you haven't seen in forever, that whole place is hearing it so be careful.
- The Florida humidity. Such a bitch in the summer. Sun is no joke either.
- Distance issues. 
From the pictures online this place looks like a bandbox ballpark. But make no mistake it's no pitchers nightmare.
It's 342 feet down the left-field line. 400 to straightaway center and 335 feet down the right-field line. So bring the aluminum bats. 
- Alligators. Pensacola is teeming with gators. That left-field power alley has a large body of water right behind it. So if you're running low on balls and somebody goes Yabo into it, DO NOT make the mistake of trying to go in after it. You don't need a hospital visit or homicide one your hands.
- No umpires. In the Airbnb description of included amenities I didn't see umpires listed. You might want to inquire beforehand, or plan on assigning one of your less athletic friends to the role.
That's about it. Aside from being in Pensacola, Florida the pros far outweigh the cons. This makes a great backup bachelor party option. 
Until, Arizona gets wise and opens up their spring training and minor league parks to do the same. Then it's Scottsdale in a landslide. 
The zona spring training facilities are nicer than some Major League ballparks (looking at you Oakland). They're also minutes away from one of the best party scenes in the country (Old Town Scottsdale). You've also got a decent casino closeby (Talking Stick), beautiful weather, and tons of A+ golf courses (TPC for one), and an unbelievable Top Golf. Plus, did you see Scottsdale this past weekend? It's basically like Covid never happened out there. 
Get it going Arizona Cactus League. Thank me later.