Designer Vera Wang Is 70 But Looks Way Younger Than Me Which Is Neat Ha Ha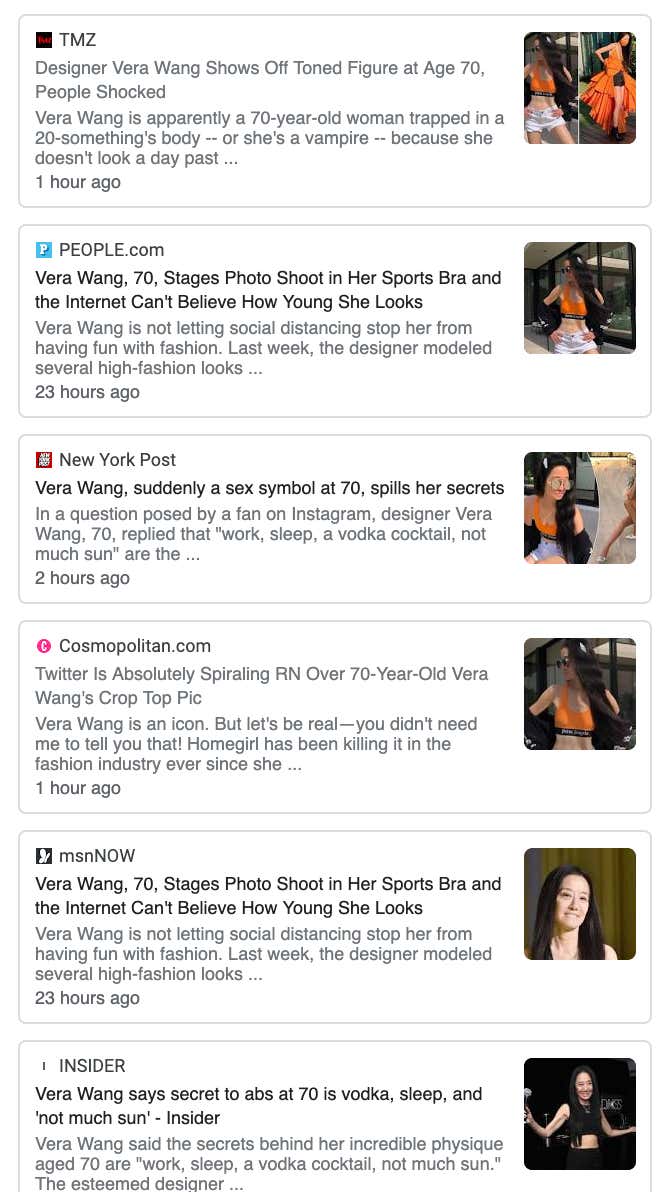 Ok, ok... Sheesh. Let's see what all this fuss is about. 
Vera Wang competed at the 1968 U.S. Figure Skating Championships, was the youngest ever editor at Vogue where she stayed for 17 years, and has run her own wildly successful independent label since she was 40 years old, but I'm glad the media was quick to point out that the crowning achievement here is that she looks young even though she's older. I'm not bitter about it in any way so that's fine and dandy.