Not at All Unexpected News: The Patriots Trade Out of the First Round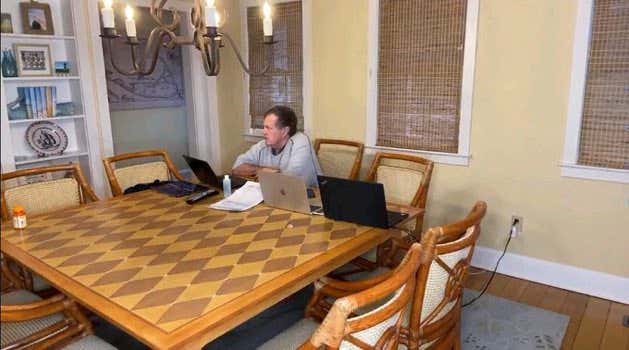 And so it goes. 
I don't object to Belichick making this move at the last minute. Nor am I at all surprised:
A moment like this is what Patriots fans who have been paying attention all these years have come to learn to expect. In the Belichickian Philosophy, first round picks are not essential. Over the last 20 drafts, this team has gone without a first rounder in five of them. Twice from the league confiscating them for crimes real or imagined, one in a trade for the head coach, and the others the result of deals just like this one. Where it was determined that there was more value to be gained by dropping down into the later rounds.
Whether you're one of the big advocates of the Draft Value Chart that Jimmy Johnson invented in his own gigantic, silver-haired head back in the early 2000s or you're not, this trade is a wash. Johnson's assigned value of the 23rd pick is 211.59. The 37th is 144.65 and the 71st is 68.48 for a combined total of 207.13. Which means if not one else buy into the calculations, NFL GMs in 2020 do. And theirs are the only opinions that matter. 
Beyond that, it's obvious once again that Belichick believes his dynasty is built not on top tier, early first round, expensive in terms of draft capital talent. But instead on throwing as many low risk, Day 2 and 3 picks against the wall and seeing who sticks. For Pats fans who expect the big, splashy, sexy, skill position pick, times like this are never easy. But they are the rock upon which this church is built. And a reminder that the teams like the Bengals and Redskins seem to be at the top of the draft every year while Belichick is making it deep into the postseason thanks to the second, third and fourth rounders nobody wants. 
Patience. In Bill We Trust.