Post Malone Is Hosting A Nirvana Tribute Concert To Raise Funds For Coronavirus Relief And The Haters Are Furious
From Rolling Stone:
Post Malone will host a livestream concert tribute to Nirvana this Friday, April 24th at 3 p.m. PT/6 p.m. ET.

The show will broadcast live from Post Malone's home and air on his official YouTube channel. A press release says he'll "perform a set of Nirvana hits and fan favorites." For more info, fans can text 817-270-6440, which is a number Post Malone offered up on his social media pages earlier this week alongside the note, "text me."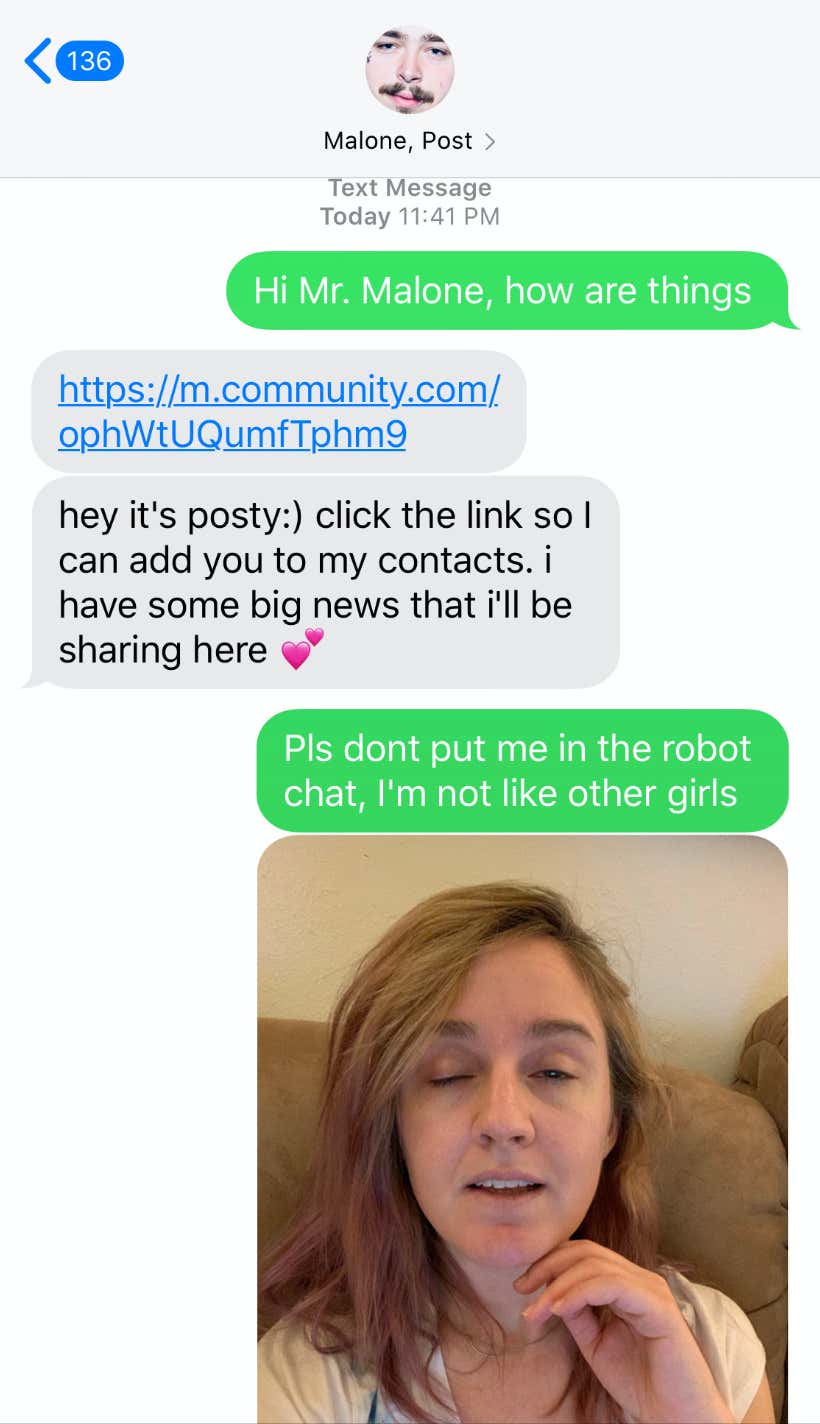 During his livestream Friday, Post Malone will raise money for the United Nations Foundation's COVID-19 Solidarity Response Fund for the World Health Organization. Throughout the show, Google will match all donations at up to $5 million, with all proceeds going to the UN Foundation.
Ah, now regret those weird texts. Odds are good it's going to be a highly viewed event for an extremely worthy cause by someone who clearly admires Cobain…
…And yet - the haters are furious! I ran into a good amount of snarky naysayers like a gent at CCN who wrote,
Post Malone is putting on a Nirvana tribute concert to honor the life of Kurt Cobain, unfortunately, this basic 'rapper' will only disrespect one of the greatest rock bands of all-time by attempting to play their music.
And Stereogum:
We knew things were bad, but we didn't know things were this bad. We didn't know things were Post-Malone-Nirvana-tribute-livestream bad. But that's how bad they are. The Post Malone Nirvana tribute livestream is happening.
I get being protective of an artist you love & their work, and also being over all the cringeworthy celebrity attempts to cornily over-tug our heartstrings for the Corona cause while elevating themselves, but as an admirer myself I feel like Cobain was not a big fan of whiny counterculture & apathy. At least Malone is doing something. 
I know everyone loves to shit on Courtney Love (I myself think she's pretty amazing), but even she's all for it (whatever that's worth).
Does any of this matter right now? Why am I writing and posting this at 1am? Who knows! But there's your heads up on the event & the the tea around it.
Either way, if the concert isn't your thing but you're looking for something interesting I highly recommend the biogbraphy Heavier Than Heaven. I'd read other books about him but this one covers Cobain's life so well that it's hard to set down.