How Much Separation is There Between Justin Herbert and Tua Tagovailoa? Pardon My Take Asks Draft Expert Daniel Jeremiah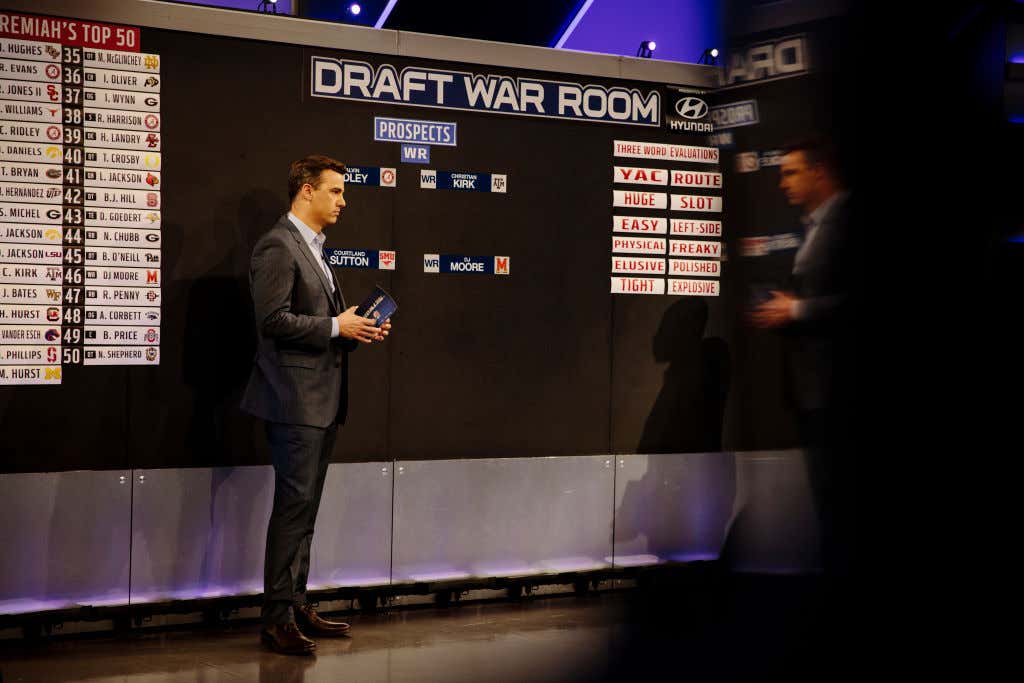 To help kick off NFL Draft week, Pardon My Take welcomed NFL Network's Daniel Jeremiah to talk all things regarding the draft. This included what war rooms look like, some of the deepest positions, and the nature of scouting. Mr. Cat and Mr. Commenter also asked Jeremiah about one of the hottest debates regarding this year's draft: The back and forth between Alabama QB Tua Tagovailoa and Oregon's Justin Herbert:
Mr. Cat: I want to know the thing that I know everyone is buzzing about. What has happened in the draft circles that has now had Herbert jump Tua in all the mock drafts? Is this smoke? Or is this actually something that you think is going to happen, or is it agent talk? 
Daniel Jeremiah: Well, I I don't know. It's hard to tell between what's smoke and what's real. But I just know when talking to folks around the league that that are dialed in with the Dolphins, they said they love Burrow as the top guy, and then after Burrow, there is a split. So, the one where I switched it up was a couple of weeks ago and I said, "OK, if it's split in a room with Herbert and Tua, Herbert's healthy, so maybe that would give the tie to him." 
Daniel Jeremiah (continued): I don't think it's close. I have Tua as a much better player than Herbert. But when you start hearing those things and it's kind of up in the air, I'm like, OK, maybe the health thing. And then all the sudden, like, it's coming from everywhere now. And that's what makes me nervous, and maybe this is all too much, it's too much information about the Herbert stuff.
Mr. Cat: So when you do your mock draft, let me back up real quick, because I think that people sometimes get confused when we get to the mock draft season. A lot of times, you are predicting what you think's going to happen, not what you would do if you were drafting for these teams.
Daniel Jeremiah: One hundred percent. I always explain it, like I do my top 50 list, how I rank the players with my eyes. I do the mock draft with my ears. So that's why I'm cracking up. Like people get all upset about mock drafts and they're like, "Dude, you don't know!" I'm like, dude, I heard that from somebody in the league. You're not gonna hurt my feelings if you don't like my mock draft. It's just what people are telling me around the league. I wouldn't necessarily do that. But that's what I think's going to happen.
One thing is for certain in this year's draft. Our friend Joe Burrow will be going first overall on Thursday night (We love you, Joe!). And Chase Young will most likely be going right behind him to Mr. Commenter's Washington R-words. But after that? Things could get very, very interesting. The biggest domino seems to be the Dolphins at No. 5. Will they manage to screw things up again? Probably! Does a team trade up to No. 3 to try to snag Tua or Herbert? It will be fascinating to see what happens. And it will feel real good to have real sports debate and the juices flowing on Thursday night for the first time in a long time.