Ilya Kovalchuk Talking About Making A Cup Run With The Caps Makes Me Wonder A Sad "What If"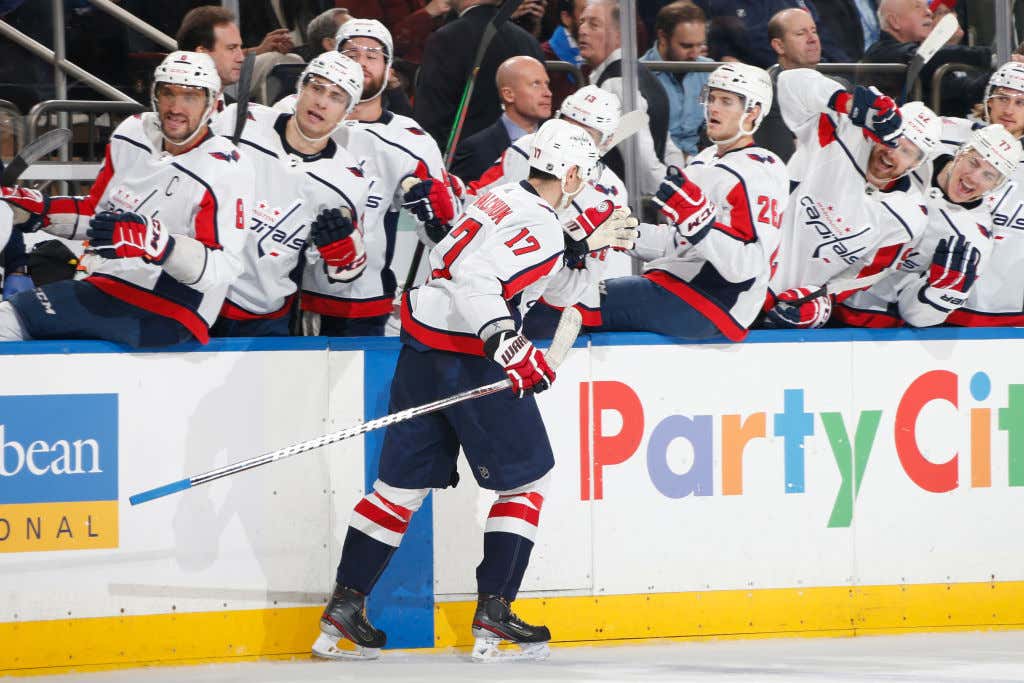 NHL - Ilya Kovalchuk said the Washington Capitals were playing well enough to win the Stanley Cup at the time the NHL season was paused.

"We were ready," Kovalchuk told the Cam & Strick Podcast earlier this month. "In the last few games we played really well."

"It's taking me a little time to adjust to the system and everything, but a great group of guys and was very excited to be there," Kovalchuk said. "So hopefully … we are going to finish the season and [the Stanley Cup Playoffs] will start."

"It's not just because [Ovechkin's] my buddy, but it's a great chance to win something special," Kovalchuk said. "I think that group of guys, they're ready. They're experienced, they're healthy, they're big, strong."
Mannnnn. This just made me...sad. I don't know any other word for it. Out of everything that coronavirus has taken from us, (besides the deaths) the number 1 thing I miss is hockey. Playoff hockey. The chance to see Ovi chase another Cup. Losing March Madness sucked. NBA, MLB, all of it. Losing it sucks so much. But playoff hockey is the number 1 thing I miss the most.
And it's multiplied because it was the Caps year again. We were healthy and ready to make the Cup run again. Holtby was finally playing his A-game again, and if he faltered, Ilya Samsonov was ready to step in and dominate. All 4 lines were scoring. The depth, the experience, the Ovi- it was all there. And then poof, it was all taken away.
If I had to guess I don't think they are going to finish the season or have the playoffs. If they do it in front of empty arenas that's better than nothing but it still all seems so weird. And do they really do a best of 7, balls to the wall Stanley Cup Playoffs in front of nobody? The whole thing is so eerie to think about. 
In 30 years we'll look back on the year 2020 and be like "wow, what a shitty fucking awful year". I mean I'm sure some people are having good year, congrats if you've had a baby or whatever, but for the most part, fuck this year so hard. Let's try again in 2021.