Blink 182 Made An Uplifting Music Video Using Fan Submitted Videos While In Quarantine For Their Song "Happy Days"
That's really cool. I love shit like this. Everyone has that soft side of them and things like this do it for me. I didn't cry, but I definitely watched it in a reflecting manner. All these people at home, jamming to their favorite band while locked inside for quarantine, and now are in the music video video forever. 
And obviously a special shout out to the nurses, doctors, and first responders.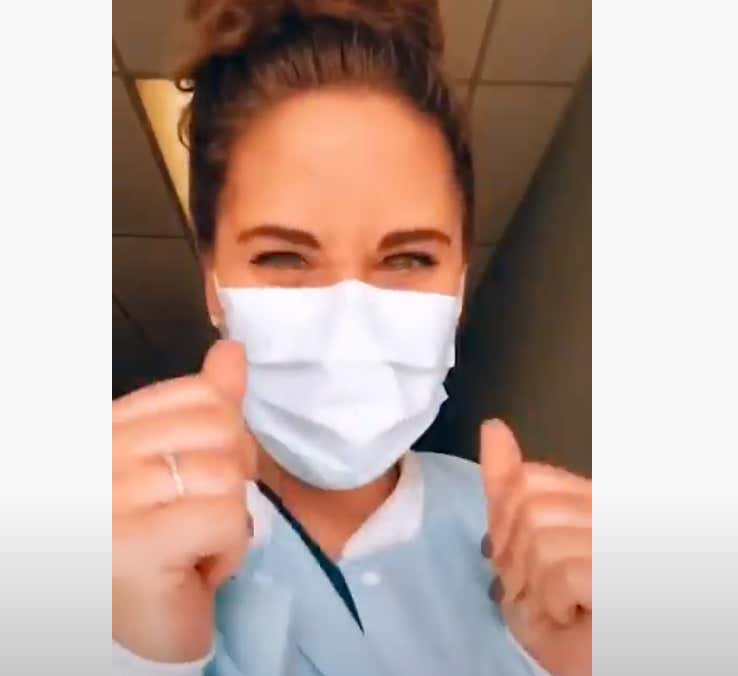 I love you.
And while on that subject, shout out to Frankie and his dad. Mr Borrelli.
This is Mr. Borrelli to a tee. He's been so good to the Barstool family, treats everyone with such kindness and respect, and has given me a hearty meal every time I've gone to Long Island to watch the Caps whoop up on the Islanders.
The restaurant business is facing hardships and Mr. B doesn't care about that AT ALL. He just wants to feed the people who are working to keep us alive. It's amazing.
Pizza For The People.