On this Day in PMT History: The Death of LeBron Lockwood
On February 29th, 2020 the Pardon My Take Podcast turned one year old. 2016 was a different world than we live in today and just like you were in a different place, PMT has grown and adapted over the years.
We went from recording via Skype...
to Barstool HQ1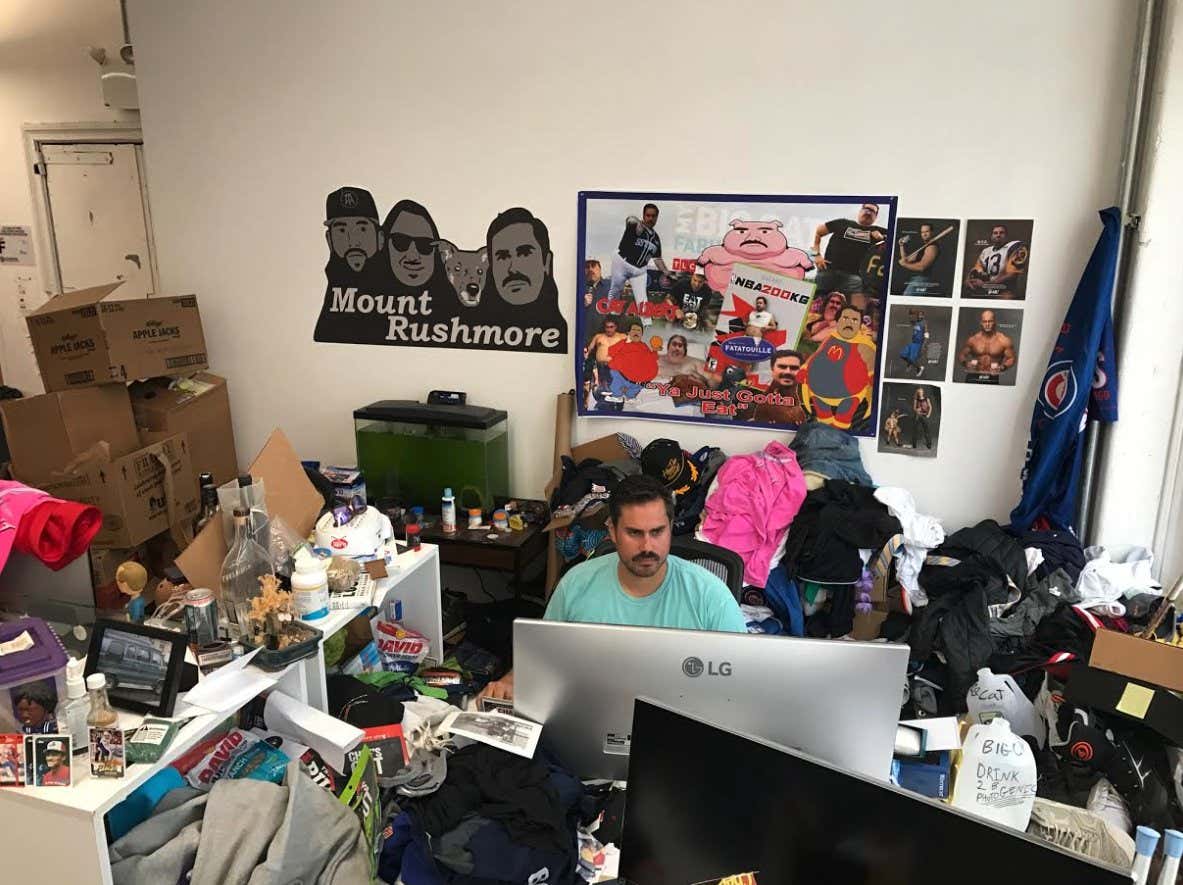 To Barstool HQ 2.0
and now back to Skype recordings
The purpose of these blogs will be to give you a look back down memory lane of Pardon My Take, as well provide you with a little depth on some things you weren't aware of, whether you're an OG listener or you're looking for your first PMT Podcast Listener of the Year Takie Award in 2020.
TODAY IN PMT HISTORY
On April 1st, 2019, our sweet prince that never was, LeBron Lockwood, was laid to rest. 
The Official Bet:
-If Duke lost in the Elite Eight by 10 points or more, or at any point before that, Hank had to get a cat
-If Duke won the National Championship, Big Cat and PFT had to get matching henna tattoos that read "Duke's Year" on the front of their necks. It would have been visible for at least a week.
-If Duke lost by 20 points or more in the Elite Eight, Big Cat and PFT got official naming rights of the cat (LeBron Lockwood)
-If Duke won the National Championship by 20 points or more, Big Cat & PFT had to dye their hair along with the neck tattoos
And then, a few weeks before the tournament started, 30 seconds into playing North Carolina, Zion ripped through his shoe, causing hysteria in the college basketball world and more specifically in the brain of Henry Lockwood.
Was it time for Hank to become a part of the illustrious cat owner community? 
..... but fast forward a week, and Zion came back for the tournament so nothing to worry about right? Until the round of 32 that is.
LeBron Lockwood was trending while Hank suffered on a live stream with Big Cat maniacally laughing in his ear.
Duke BARELY squeaked by UCF and ended up winning 77-76.
On to the Sweet 16.
Duke was now up against the Virginia Tech Hokies, led by friend of the program Buzz Williams.
While Buzz was on the podcast, we decided on LeBron "Buzz" Lockwood for the name if the Hokies could pull off the upset.
And yet again, Duke won by literal inches.
RIP to the most famous fictional cat to ever exist, LeBron Lockwood.