BREAKING - Coach Gus Duggerton Has Accepted The OC Job At Florida State University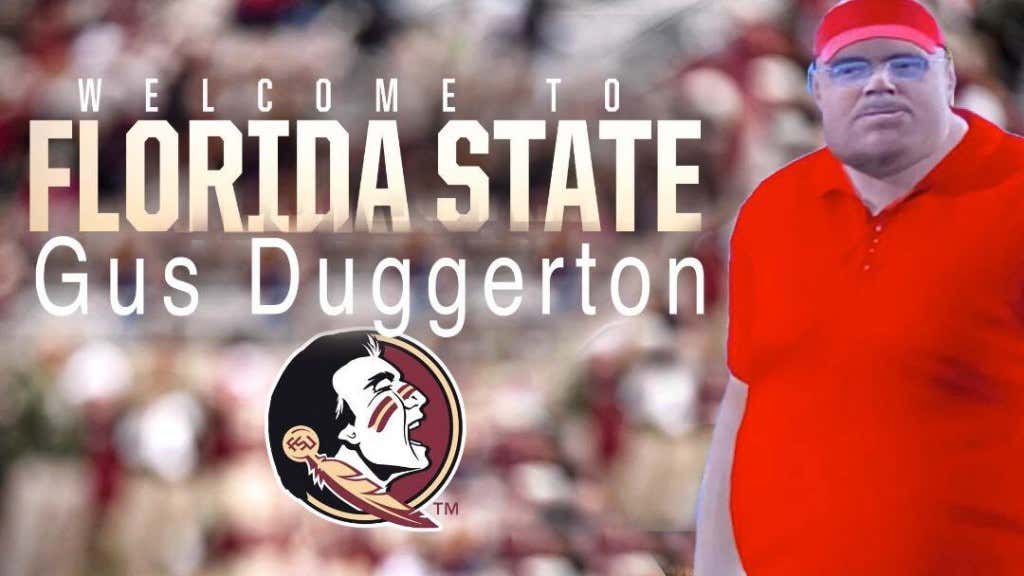 You may be asking yourself right now, who is Gus Duggerton? What is Big Cat talking about? Has he lost his mind amidst the Corona quarantine? Well yes and no. To catch everyone up who doesn't have twitter, the minute they cancelled the NBA season I hopped online and bought an  XBox 360 as well as all the College games. There's an old saying, when there's blood in the streets the smart ones bury their head in the sand with video games no matter how age inappropriate that may seem. So here we are. I started as the OC at Toledo, took my team to the best season in school history (12-2). Lost in the Sugar Bowl even though it wasn't my fault, and then got absolutely fucked over on the Coaching Carousel because I'm over 300 pounds and won't apologize for running up the score on teams. So I took the job at FSU. I needed out of Toledo after my HC and DC both jumped ship for the SEC and Toledo refused to even give me an interview for the vacant Head Coaching job. I won't take my anger at the AD out on the fans though. I'll always be a Rocket and I'll always cherish the memories we made. For any further questions please see the attached statement. Streaming hopefully coming soon if All Business Pete can stop being a fuckhead.
PS
My hiring made waves in the Coaching world to the point that the real life OC at FSU followed me on twitter after my announcement. Is he scared I'll take the Seminoles to the top and Mike Norvell will be forced to give me a job on the staff? You tell me.