Will We See The First Atlanta vs Chicago Matchup Of The Season In This Week's Call Of Duty League Action? (PREVIEW + PICKS)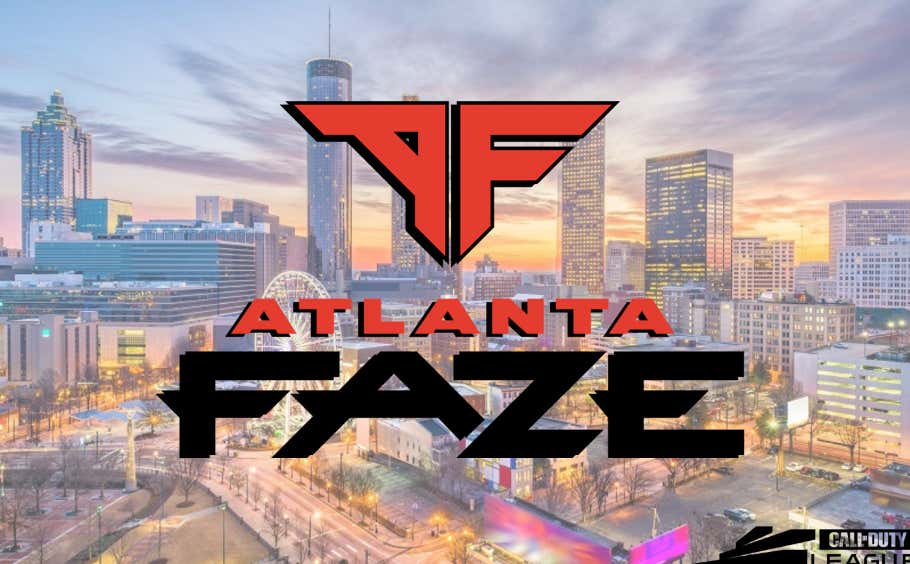 [Editor's Note:This is another guest blog from prospective Gaming blogger, @UnfilteredNerd, who knows his stuff and then some. Go and give him a follow.]
Annnnnnnd we're back! Another weekend full of high octane competitive Call of Duty is upon us as the league travels down south to Atlanta. Let's get right down to it:
TEAMS PLAYING THIS WEEKEND:
(Dallas, LA Guerillas, NYC, and Seattle on bye)
All eyes will be on Atlanta and Chicago as this weekend offers us the first opportunity this season for those elite teams to face off against each other. I'll be honest, as a Huntsmen fan I'm pretty nervous. Atlanta is the only squad that has been able to match equally against Chicago in scrimmage games and they're the home team this weekend. Fortunately for me, I can put off my anxiety for now since it will not be happening until the Sunday tournament at the earliest, if at all. Both teams will have to hold off some stiff competition in the group stages first. 
If you have been watching the league over the last month, you know that both London and Paris are very good and have a fighting chance to not only upset ATL/CHI, but also win their group. Don't count out Florida or Minnesota either as both teams performed well during launch weekend despite being on bye during the London Home Series. Toronto is a known fluffer, and OpTic LA really struggled in Minnesota so I would honestly be shocked if either team made it into the tournament on Sunday.
SIDE NOTE OF THE WEEK: WE HAVE OUR FIRST BENCHINGS OF THE SEASON
Two of the bigger names in competitive CoD history (ACHES and Enable) have been benched for a substitute. It makes sense when you look at the stat sheet; both ACHES and Enable have been playing rather poorly over the last two events. And neither of these teams play this weekend, so it's honestly the perfect time to make a change like this since it will give the squads more time to work on team cohesion. But keep an eye out: most of the time eSports players do not take getting benched well and we could see them swap teams mid-season.
GROUP STAGE MATCHUPS TO WATCH:
There really isn't any drama between teams in the group stage like we had with Dallas and Chicago or London and Paris in the last Home Series, so it comes down to watching the best skill matchups. The first two games (Minnesota vs. Paris & Florida vs. London) will be rather competitive, but I expect Chicago and Atlanta to make quick work of Toronto and Optic LA. I will be interested to see the second slate of Saturday matches though between the winners of each opening match. 
But really, like many of you, I'm most excited to see the Sunday tournament. I think Atlanta and Chicago are locks, and if I had to pick I think London and Minnesota will be the other teams to come out of the group stage. I really don't see any way this doesn't end up being an Atlanta vs Chicago championship match late Sunday afternoon though. Those two teams just seem to be at a completely different level than the rest of the league, and I truly hope we get to see them faceoff this weekend. 
MY BETTING PICKS:
Ok ok yes I went 0-3 on opening weekend. But here's the deal: we didn't really know anything about how these teams were gonna perform. We didn't know that Dallas was gonna shit the bed due to subpar play from everyone other than Clayster. We didn't know Seattle was literally the Cleveland Browns of the CoD League. And we didn't know that LA Guerillas were going to fuck up a 2-0 lead by using a banned perk in the 2nd match. (I'm still salty about that last one too.)
But that was then. I've watched and analyzed every CoD League match to date and even some of the skirmishes. I feel more confident in my picks, and these are the ones I'm riding with tomorrow:
Minnesota Rokkr (+120) over Paris Legion 
These teams are pretty evenly matched, but one thing that stands out to me is that opening loss Paris had in London to a bad NYC team. Minnesota on the other hand went undefeated during Launch Weekend. I think considering this is a 50-50 matchup, betting Minnesota moneyline is where the money is.
London Royal Ravens (-185) over Florida Mutineers
London proved a lot to me by winning their group at their Home Series and pushing Chicago to Game 5 for the first time this season. I think they go to 5 games with a scrappy Florida squad as well, but come out victorious.
Chicago Huntsman -2.5 (EVEN) over Toronto ULTRA
Atlanta FaZe -2.5 (EVEN) over OpTic LA
You're throwing money away if you bet either of these teams moneyline at -1600 and -1400. I'd literally be floored if either team lost considering Toronto and LA are two of the worst teams in the league, but it just isn't smart gambling betting odds that high. So basically you're betting at EVEN odds that Atlanta and Chicago sweep their opening matches, which I think has a better than 50% chance of happening.
Those are all the odds available at the time of this writing. You can follow me on Twitter (@UnfilteredNerd) for more picks as the weekend progresses.
Matches kick off at 10 AM EST on Saturday morning, with the Finals tournament expected to start at 2 PM EST on Sunday afternoon. Let's go Huntsmen. #BeTheHunter
*BARSTOOL IS LIVE ON TWITCH NOW*