Breaking Down The NFL By Porn Star - NFC
KFC Editor's Note: This was done by?@TheClemReport. He's been doing some writing on kfcradioshow.com, which is just a website that I'm kinda treating like the Farm System. Before any Reddit rumors get started, I'm not leaving Barstool and I'm not starting my own site. This is just a simple site where you can find all the podcasts I record in one place, and I've been testing out writers who have shown interest but I can't just throw on to Barstool. Clem did full, actual football breakdowns but his porn star comparisons is the Pulitzer stuff. The NFC East is all incredible and spot on in this edition. So is the Falcons, 49ers and Rams.?Previously - AFC Breakdown
NFC EAST
Dallas Cowboys:?Jenna Jameson.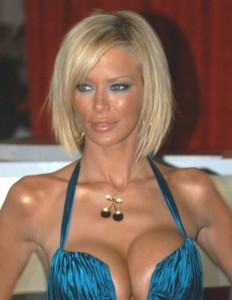 The champion of the 90s and a hot mess now. ?Their fans will remember the glory days, but everyone else will shake their head at the current state of affairs.
New York Giants:?Asa Akira.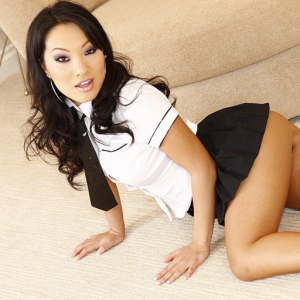 Their seasons/videos sometimes end in glorious fashion. ?Sometimes they are run of the mill. ?But there are also times where?they end with some real disturbing stuff that?leaves?you feeling sad and scared to live in this world. ?I need a hug.
Philadelphia Eagles:?Melissa King.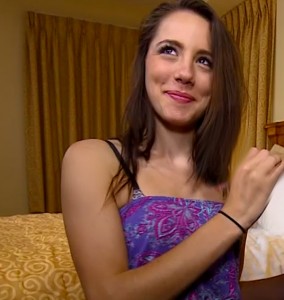 Both King and Chip Kelly stormed out of the amateur ranks to shake things up. ?I am not sure if they are the future of the industry or just a flash in the pan. ?But I look forward to watching and finding out.
Washington Redskins:?Sasha Grey.?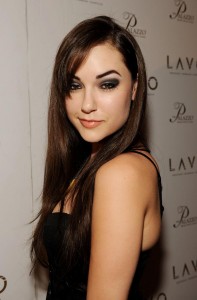 Both bring a ton of controversy wherever they go and are completely overrated in my mind.
 
NFC North
Chicago Bears:?Amy Ried.?


Mark Trestman and Amy Ried just make things fun. ?The savvy veterans of their respective sports appreciate the hell out of them and you get excited when they display their craft on your ?screen.
 
Detroit Lions:?Bibi Jones.?


?Both became a household name thanks to?their association?with a?giant NFL receiver.??However, there are better options out there if you are looking.
Green Bay Packers:?Lela Star.


When everything is clicking, they may be the best around. ?But too many trips to the Operating Room (be it for plastic surgery or regular surgery) downgrades them to mere mortals.
Minnesota Vikings:?Janine Lindemulder.


Will never reach the peaks that they reached in the late-90s. ?However, they can still get the needle moving if the mood strikes you right. ?But there is definitely pain behind those eyes.
 
NFC South
Atlanta Falcons:?Katee Owen.


Extremely fun to watch, but just a little too soft to be the champion of everyone?s hearts. ?If both were more physical, they would become a FORCE to be reckoned with.
Carolina Panthers:?Riley Reid.


Neither are probably as young as they seem and you wish both would be better at what they do. ?But a couple of slight, um, modifications?could make both contenders.
 
New Orleans Saints:?Chrissy Moran.


Used to be into the soft stuff like Atlanta/Katee Owen, but both hit?their stride once they got down and dirty.
 
Tampa Bay Buccaneers:?Kayden Kross.


Not the biggest name in the industry, but it feels like both are ready to make a HUGE?splash this year. ?Just call it a hunch by an old vet of smut and football.
 
NFC West
Arizona Cardinals:?Krystal Steal.?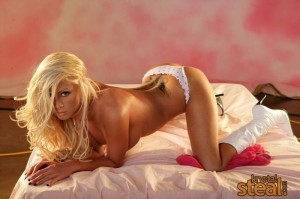 Both Steal and the Cardinals rose like a phoenix out of the ashes, only to crash and burn a few years later. ?But the highlights of their ascent to the top are still?fun to watch.
 
San Francisco 49ers:?Tori Black.


Both have just dominated the landscape the last few years, but won?t be the same this year for much different reasons. ?Tori Black just popped a baby out, while half of the 49ers defense is either injured or suspended. ?Neither will be as fun to watch in 2014.
St. Louis Rams:?Briana Banks.?


Both were on top in the early 2000s, but?have basically vanished off the face of the Earth since.
Seattle Seahawks:?Mia Malkova.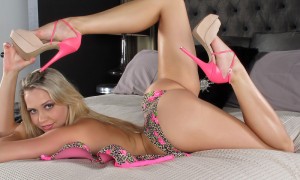 Came out of nowhere to dominate and hasn?t looked back since. ?There are many ways these two can put you in a pretzel. ?Both have a?big ass?that does the talking.
Now lets all go jerk off and watch football all weekend!