Why I'm Worried About the Coronavirus
OK first things first lets get the shitty jokes out of the way
Now to the more serious stuff. On December 31st Chinese authorities alerted the World Health Organization (WHO) that they've had a handful of pneumonia-like cases in the city of Wuhan that they haven't seen before. Flash forward to today and the WHO now knows that this mysterious disease is caused by a previously unknown type of Coronavirus which most likely originated in a local seafood and wildlife market. And it can definitely be spread by human-to-human transmission as since it was first reported it's infected close to 600 people and killed 17 of them. All of the deaths have been in China but there have been cases reported in Thailand, South Korea, Japan, Taiwan, Macau, Hong Kong, and the United States (a guy from Washington State who had just returned from visiting family in Wuhan). 
Now if you've seen some of the my videos (and the bodies of water I've swam in), you'd jump to the conclusion that I'm not one to worry much about infectious diseases. That is correct. Honestly it's a miracle I've never been patient zero of an epidemic. During the midst of the Chinese bird flu scare back in 2013 I had both a pet duck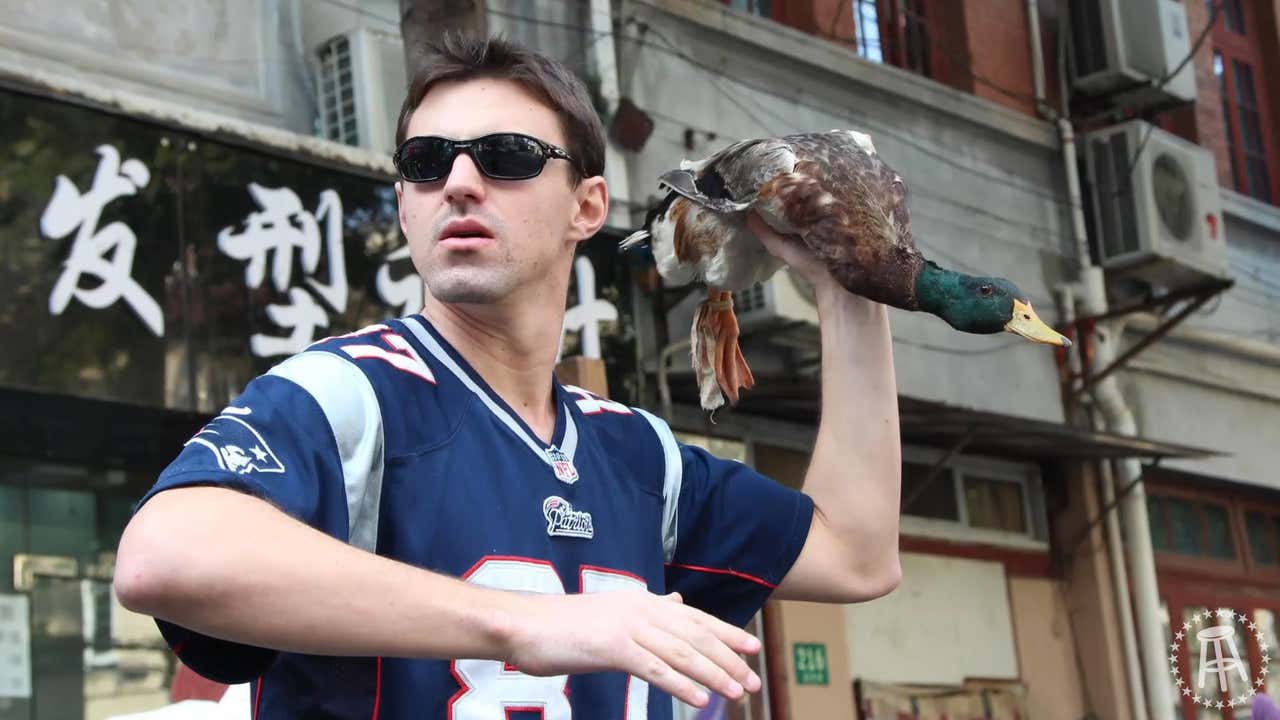 AND a pet goose
and both of those fuckers were acquired at shady markets in China.
I'm officially concerned about this Coronavirus tho and I'll tell ya why. 
1. Wuhan, the city of ELEVEN MILLION people where the virus originated, was just put on total lockdown. I've seen enough Zombie apocalypse movies to know that when the government blocks off a city the size of NYC from the outside world there's a chance that shit could very well hit the fan.  
2. The timing of this outbreak couldn't possibly be any worse as it's right before Chinese New Year AKA the largest human migration on earth when around 400 million people in China start circulating around the country en masse to see family or go on holiday. 
And they won't just be traveling around China as nowadays many affluent Chinese use this break to take a vacation abroad.
3.  They think the virus jumped from snakes to humans
I'm not even religious but this is some biblical shit. If you're in one of those ultra-christian doomsday cults this is the time to start preaching your "end of days" bullshit.  By the way eating snake? Couldn't be me
4. Former Celtic/Current CBA Super Star has left China and has no plans to come back.
You telling me the Sharks season might be cancelled? I'd honestly be a lot more pissed if they hadn't already banned beer sales at the Shark Tank but I was planning on filming at a few more games to wrap up my next video so that would still be a bummer. None of this is confirmed tho and Yabu may just be spooked, rightfully so. 
 I was originally planning on flying back to China next Thursday but may have to postpone that flight. I don't want to show at the Shanghai airport with a brutal hangover, get mistaken for having the coronavirus, and end up in a box like this guy. 
Honestly, I could work the next month or two from the US but what am I supposed to do? Just leave Hu Ayi, Pangzai, (and my girlfriend NBD) to fend for themselves? That would be heartbreaking. For now though I guess I'm just gonna play the waiting game and see if the situation escalates. Sending my sincere thoughts and prayers to the people of China and the world, we'll get through this, I think. 
P.S. #PRAYFORCASINOS