What Is It Like To Mentally and Physically Recover From Tommy John Surgery? White Sox Prospect Ryan Burr Gives Us A Behind The Scenes Look
I wanted to share this video miniseries Ryan Burr for a few reasons.  This is part one of two.
First, about 25% of all pitchers in baseball have undergone Tommy John Surgery in any given year.  It's a major part of our sport,  like it or not.  I mean we've all seen it a million times: your team is cruising along with a 3 game division lead in July.  Ace is trying to get out his 102nd pitch in the 7th inning to keep the lead.  He gets a fastball sign from the catcher and *boom* there goes his UCL and he's on the shelf to next year.
This is something as fans we've all dealt with as fans and it kills our souls… But even though it sucks as fans it's 1000x worse for the player, and we often lose sight of that as fans; often times we see a lot of these guys as living statistics and living statistics only.  It's easy for us to take the human element out of it and tell them to get their ass back on the field.
But Burr's video is a reminder that everything a pitcher lives and breaths is taken away from him for 1 year or more when they hear the words "James Andrews" or "Neal El Attrache".   I mean, they can't so much as catch a beat with their dominant hands anymore, and even though it's a physical injury, it's a mental one too.
That, and though it's a routine surgery at this point and even considered "good" for some pitchers early in their careers, it still restricts earnings and they can often times fall victim to the numbers game.
And that's what happened to Ryan Burr this winter with the White Sox.  It sucks, but that's the business, even as a 25 year old that was seen as a potential long term bullpen piece prior to his injury.  With the wave of acquisitions the White Sox made this winter, they opted to use his 40 man spot for whoever else.
I also wanted to share it because Ryan has been nothing but good to me, but to White Sox fans in general.  I mean, how cool of a move is this?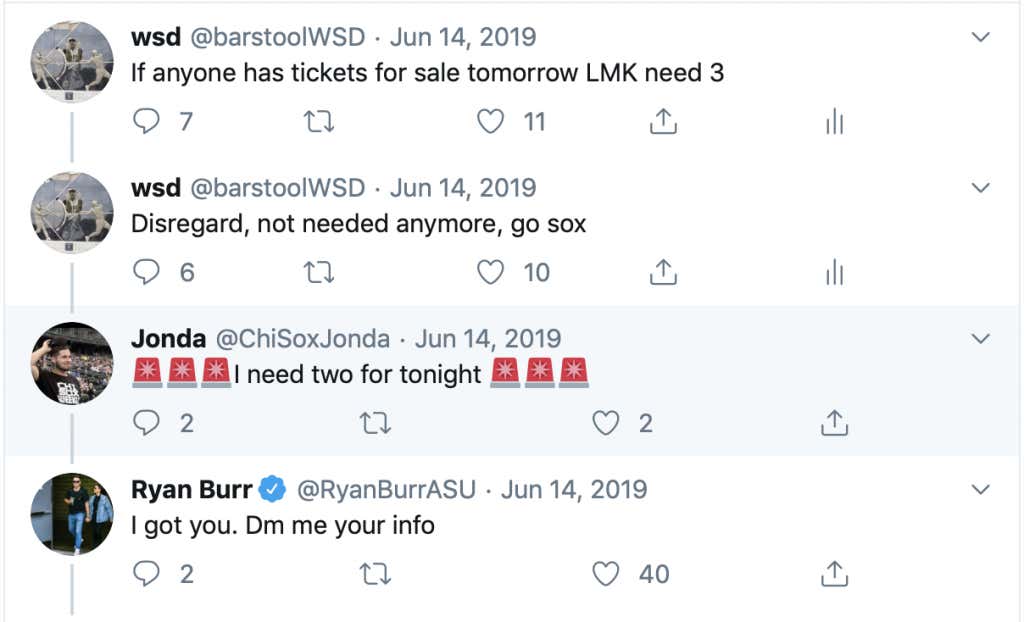 Ryan was already shelved at this point, but went out of his way to hook up a random fan with tickets to a Sox vs. Cubs game anyways.  For no reason other than he's a good kid.  Shit like this is what makes it easy to root for Ryan to get back to Chicago ASAP on a micro level, and root for the Sox as a whole on a macro level.
So if you're a baseball fan, watch a 5 minute video on what life after TJS is like.  You'll learn something.  If you're a Sox fan, buy stock in Ryan Burr.  He's working his ass off to get back to Chicago this summer and smart money will have him in the pen when they are hopefully popping bottles after a division clinching win come late September.