Auburn Player Making Defender's Ankles Turn To Rubbish, Celebrating His Shot Before It Hit The Rim Is A 100/100 Out On The Disrespectful Scale
Oh. My. God. This is flat out filthy. First off Samir Doughty is out here crossing a dude over so bad he has him wobbling and flying out of the screen. Maybe he clips his teammate on the way down, but Doughty sends this man flying. But that's not even the worst part. I mean this is every defender's nightmare. At this point my man from Colgate, who is probably debating on transferring or at the very least changing his name after this. He's now flying across the floor in Auburn and looking up. Oh, no, he sees Doughty lining up for a three. This is where he's just praying he bricks the three. Best outcome for him here is that. Instead Doughty does something 10000000000000x more disrespectful.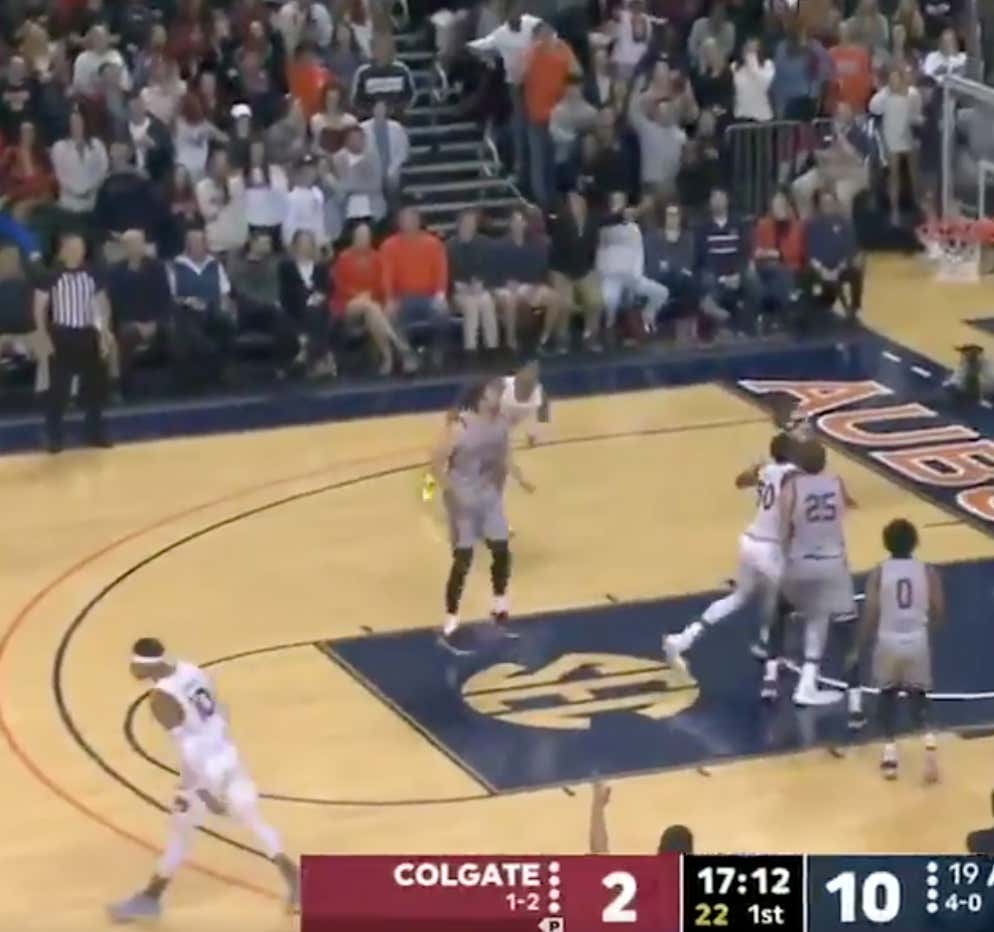 That would be the ball not close to being in the basket yet. That would be Doughty turning around and celebrating like he's Steph. Just flat out filthy. Textbook bullying.