Adam Gase Will Return For The 2020 Reason. Here Is A List Of His Accomplishments So Far
As you can read in the tweet above, Adam Gase will be back for the 2020 season. Some Jets fans are angered by this news. I'm here to show these negative Jets fans that they should be excited about this news. Here is a list of Adam Gase's accomplishments. Down 26-15 in the 4th against the defeated Dolphins, Gase decided to kick a field goal with 19 seconds left. A great coaching decision to make the game 26-18. 
Who can also forget his phenomenal decision to sit on the bench during that same game?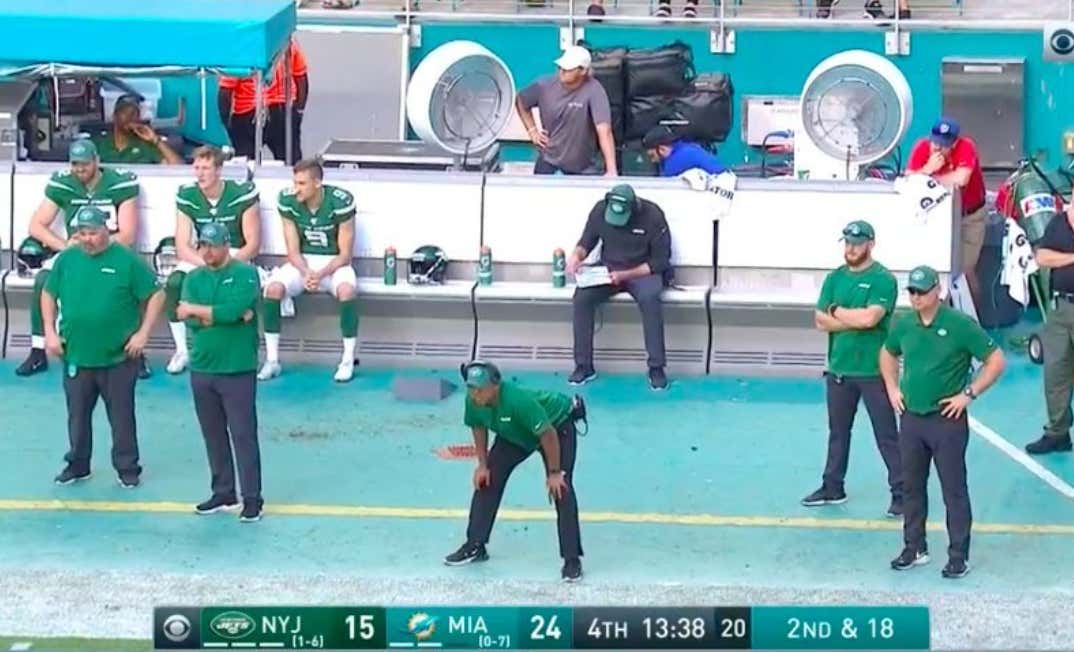 There was also that time during the preseason when Gase hit a few smelling salts:
Who can forget his introductary press conference?
His phenomenal play calling abilities have resulted in his young, promising QB to proclaim on the sideline: I'm seeing ghosts:
Here's to another season with Adam Gase! Should be great!