Did I Peak Too Hard In The Summer Of 2010?
By now, everyone already knows that I was on a hall of fame heater in the spring of 2010. Between my legendary performance at the junior prom in April and my historical Diamond Girls achievement in May, it seemed like many people thought I couldn't possibly continue to peak. And can you honestly blame them?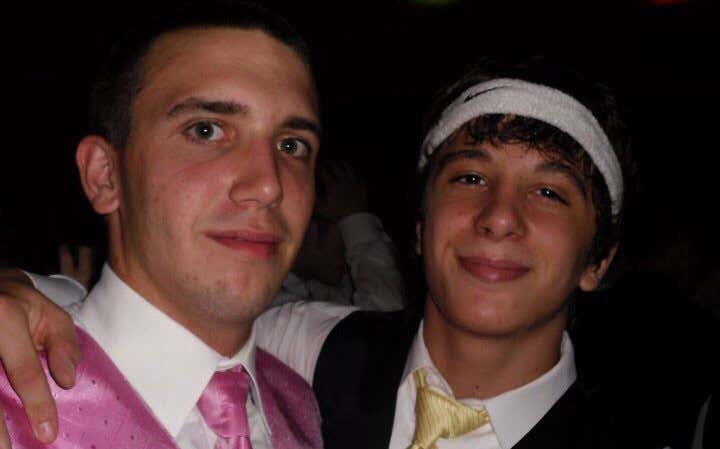 I typically don't publicly reminisce about my high school highlights more than a couple times per day, but scrolling through Jacob Sartorius' shamefully cringeworthy tweets this morning had me curious about the kinds of things I was posting on social media when I was his age. Was I as embarrassing and pathetic as him at 17-years-old? I needed to know how bad it was. So I slithered into the dark depths of Facebook, only to be pleasantly surprised, shocked rather, by what I discovered—I was the polar f***ing opposite of lame and cringey.
Exhibit A:
If you were a teen boy from the Pittsburgh/Ohio Valley area in 2010, there's a great chance that Wiz Khalifa was your God, Taylor Gang was your religion, and Kennywood — home of the Phantom's Revenge — was your church. Some might misinterpret the word "saw" in that status as me simply observing Mr. Khalifa at the amusement park from afar. Rest assured, I was just being humble, and there was a full-on rendezvous/one-sided conversation between us. Believe it or not, I was just one less malfunctioned camera on my Samsung Intensity away from having photograph evidence of our encounter. 
Did I smoke salvia for the first time and have a panic attack on the Log Jammer that required emergency medical attention? Maybe. Was I dripping wet when I asked a bewildered bystander to take a picture of me and Wiz with a broken flip phone? Perhaps. Was June 7, 2010 still an award-winning Vice documentary for me? Yeahh.
Exhibit B:
Has anyone else in the history of mankind ever met their hero and got their braces removed in the same week? Statistically, probably several. 
But I doubt any of them ever followed that up with a trip to Walt Disney World the very next week.
Not entirely sure what this one meant but you gotta assume it involved girls/booze/mischief in some capacity.
And if it didn't, then this one definitely did. 
In the grocery bagging community, getting $50 in tips in one shift was the equivalent of hitting for the cycle or making a lot of money in one night as a bartender. Especially since this was at a West Virginia supermarket where 80% of the patrons were just there to shoplift Sudafed. 
Exhibit E:
Yeah yeah, it's hard to make Sin City your bitch when you're only 17. But if that vertically formatted status wasn't convincing enough, then check this out:
And is it any coincidence that my original trip to Vegas nearly a decade ago was followed up by this post:
Exhibit G:
"Phone broke, dropped it down the grand canyon." Incredible. Has anyone in the history of travel and technology ever unintentionally sacrificed their Samsung Intensity II to one of the most remarkable natural wonders in the world and still played it off in such a calm and collected manner? Probably.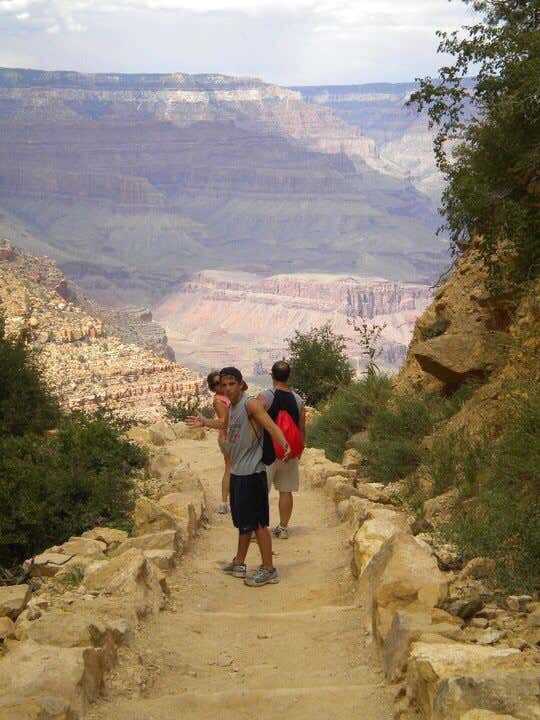 But not this calm and collected. Speaking of being cool and relaxed...
At first glance, this might come across as a fraudulent poser trying to appeal to the masses with relatable material...
Glance again....betch. 
Peace.