The Top 5 Joker Performances As Voted By You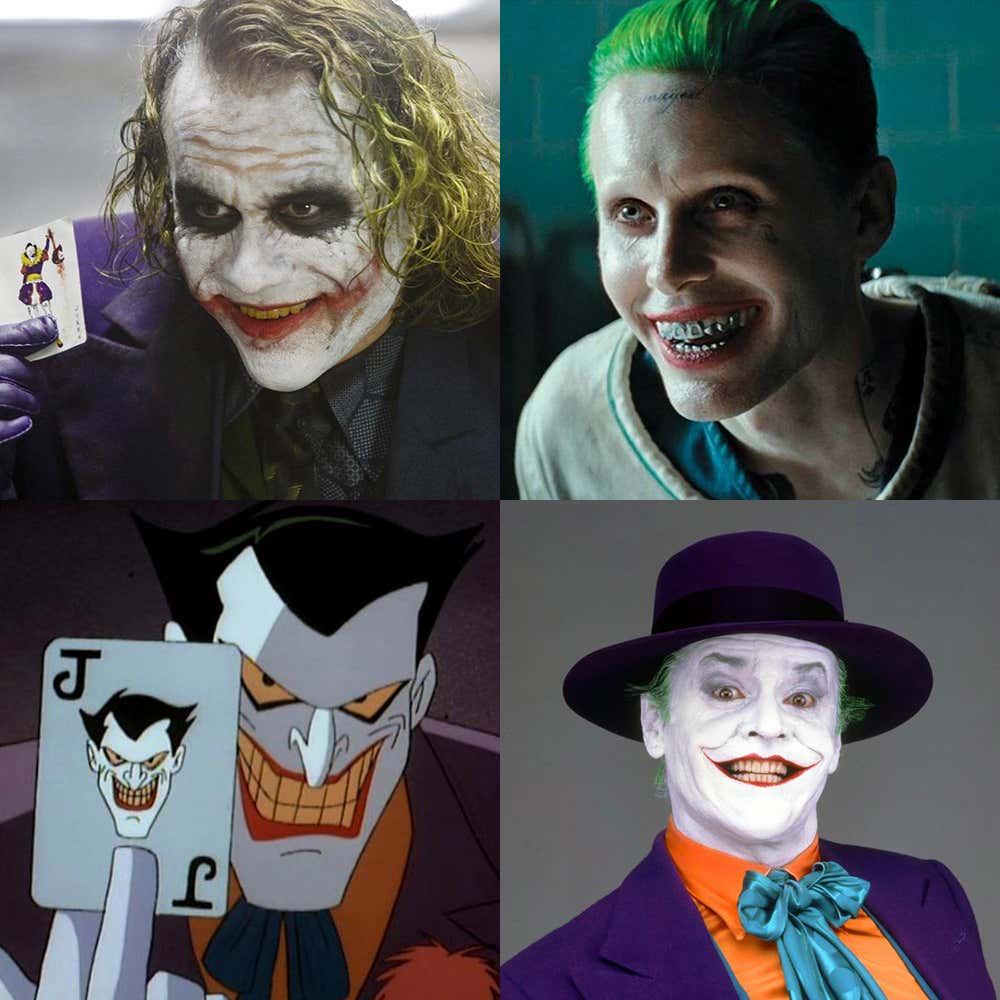 ICYMI I did a blog yesterday where y'all could vote on what you think the best iteration of the Joker was. I'll have your results below, but first here is my top 5 after seeing 'Joker'.
5. Mark Hamill – Batman the Animated Series
– Hamill is awesome. People mostly think of him mostly as Luke Skywalker and nothing else, but (for those of you that don't know) he's also an incredibly accomplished voice actor. His rendition of the Joker in the animated series was campy but also pretty scary. The one thing it certainly was is memorable. (I still need to play the Arkham Games)
4. Cameron Monaghan – Gotham
– Gotham is one of those shows that was recommended to me nonstop for a number of reasons, but the loudest among them was Monaghan's Joker. And boy, was it great. He's a weird amalgam of a lot of different joker iterations but he plays the character perfectly.
3. Joaquin Phoenix – Joker
– I still don't really know how I feel about the movie, but Phoenix really brought it. He's easily the most grounded out of all the performances on the list, putting more of an emphasis on the mental illness behind the makeup of the character.
2. Jack Nicholson – Batman 1989
– Nicholson is by far the best part of the movie (no disrespect to our boy Keaton) in one of my favorite performances of his. The look, the act, the swagger. PERFECT, in my opinion. It's in a weird inbetween where it has the campiness of early comic book movies but also the grounded scariness of future ones.
1. Heath Ledger – The Dark Knight
– I mean, I don't really need to say much. The Ledger Joker is the best comic book movie villain of all time in the best comic book movie of all time (except for maybe Spider-Verse, but thats another argument for another time).
Here is how you guys voted:
5. Mark Hamill – The Batman: Arkham video game series (12%)
4. Cesar Romero – Batman 1966 (13.7%)
3. Mark Hamill – Batman the Animated Series
2. Jack Nicholson – Batman 1989 (39.9%)
1. Heath Ledger – The Dark Knight 2008 (87.8%)
I think you guys voted extremely well here. Ledger is obviously the GOAT and I'm glad you guys doubled up on Hamill who, again, is one of the better voice actors of the last few decades. I'm very sad to report, however, that more of you voted for Jared Leto's Joker than Cameron Monaghan's. C'mon, guys. Button it up.