It Feels Like A Dream But After 15 Years The New York Islanders Finally Break Ground On Their New Arena
Holy shit look how beautiful that place is. In 2021 the Islanders will be playing at Belmont Park right next to the legendary Racetrack. Not to be dramatic or anything but today is an ICONIC day in New York Islanders history. The news that the Isles were going to Belmont has been out for a while now but there has always been a feeling that something wrong was going to happen. All we were waiting for was for the shovel to get put into the ground and today is that day.
After 15 years of failed proposals to rebuild the Coliseum, ownership and local government finally figured out a way to lock this team down on Long Island, where they belong. Is there a part of me that will always be bitter and sad that the new arena couldn't just be built where the Coliseum is? Absolutely. Fuck you Kate Murray. But at the end of the day this is just an incredible solution. The Barclays Center has been an absolute joke and an embarrassment for the team and fans. Every time I walk into the Barclays Center to watch an Isles game a part of my soul dies. To finally have a state of the art building designed specifically for the Islanders is franchise-altering.
Thanks to a great young core of players, the team is already on an upwards trend by making the postseason 4 out of the last 7 seasons. Having this new stadium ready for the 2021 season (which is insane that they're gonna build this thing that fast) makes the Islanders a team that free agents will finally want to come to and for current players to want to stay with (I'm talking to you Mat Barzal. I can't go through the UFA bullshit again. We already lost one, I refuse to lose you). It is such an exciting time to be an Isles fan, even that bobblehead Gary Bettman was jacked up for the fanbase today
Now at this time I advise all Isles fans to unbutton your pants because you're gonna want easy access after looking at these pictures. I can not explain how much I love new stadium renderings, and the fact that we get to look at New York Islander stadium renderings makes all the blood rush to my groin area.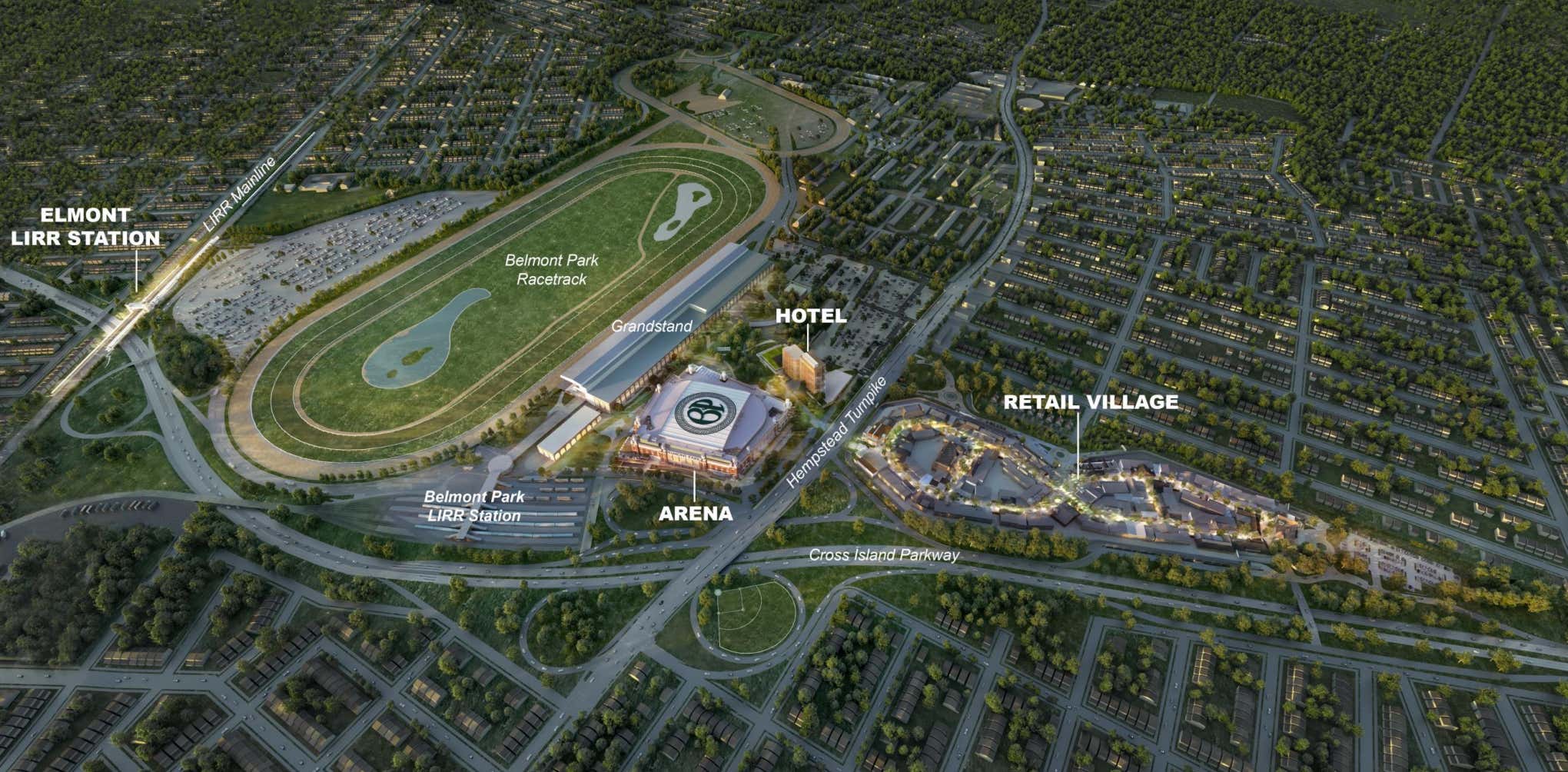 The New York Islanders on Hempstead Turnpike for the rest of time. What a beautiful sight. Also the fact that the stadium is that close to the Belmont Racetrack is so cool and unique. Im calling my shot for who scores the first goal in the new arena and his name is Brock Nelson. The House That Brock Nelson Built. Book it.
PS: We're still going to Borrelli's.