Aaron Gordon's Idea To Save The Dunk Contest Needs To Happen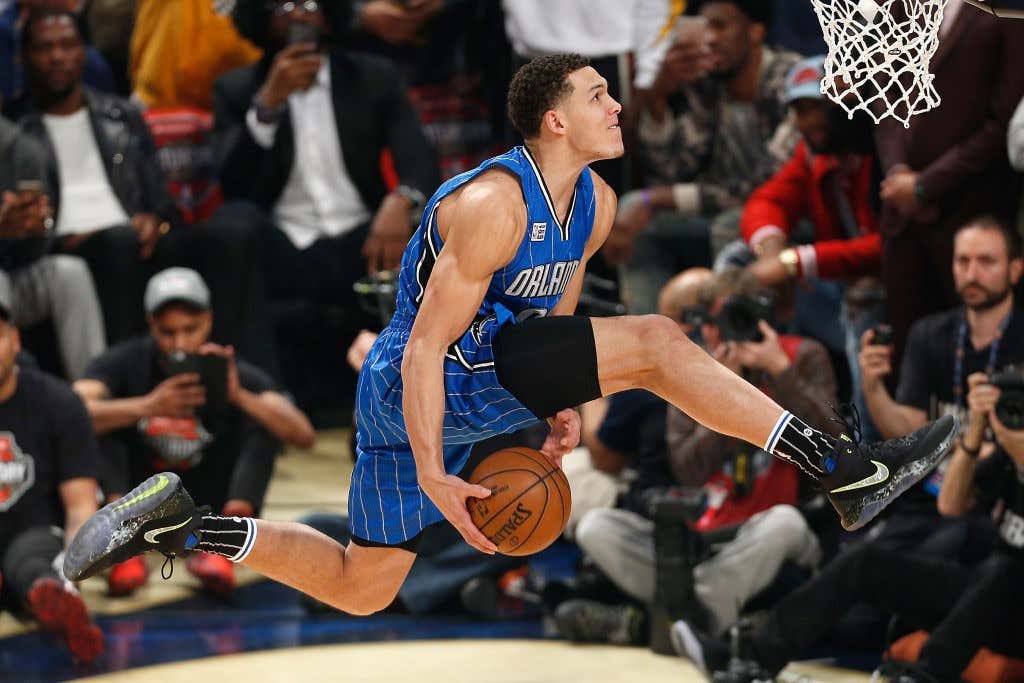 Now this is what I'm talking about. Everyone knows the Dunk Contest needs saving and I can't think of a better solution than to create a field of the best dunk contest participants in the league. Who cares if LeBron continues to be a coward and never does it, that field right there from Aaron Gordon is some serious dunking ability. Together they form one of the most dominant groups you could possibly have, a handful of former champs, a guy in Derrick Jones Jr that should have won, and then Zion. In the event you don't remember what these guys can do, allow me to show you
You may remember Gordon vs LaVine ended up being one of the best battles of all time, in my opinion even rivaling MJ vs Wilkins from back in the day. What better way to pay a tribute to the last time the All Star Game was in Chicago (1988) that gave us that great battle
than to find a way to make Aaron Gordon's wishlist happen. Come on Zach LaVine, rep for your current team and let's give the people what they want. That MJ contest was a rematch so it's only right, the stars are aligning and it almost makes too much sense. You want people to watch the Dunk Contest and not spend the whole time clowning it on Twitter? There's you answer.
Unfortunately, Zion is already pulling a LeBron and saying he's not interested in participating, but he's a rookie, I feel like he can definitely be peer pressured into it. Donovan Mitchell hinted at maybe coming back last season
so I feel like if Gordon and LaVine commit so will everyone else. Or at least I can dream because that lineup would absolutely be must watch city. Need it to come to fruition.