Antonio Brown Has Gone "Radio Silent" With The Raiders And They Have Zero Updates On His Foot Injury
No, I do not believe it. I will not believe it. This does not sound like Antonio Brown. Not the AB I know. He would never go radio silent from the team paying him. He would never be a problem in the locker room. That just doesn't sound like Mr Big Chest to me.
We have no way of confirming if that report is true or not, but would it shock you? AB couldn't make it work with one of the better run organizations in the league, so you really think he would make it work with the Raiders? I wanted to give him the benefit of the doubt, but I'm not sure reports like that just materialize out of thin air. Actually, as a Skins fan, I take that back. Reports about the Skins materialize out of thin air all the time, but usually it's Bruce Allen leaking them to stir up shit and kill potential trade value. The Raiders, at this point, would have no reason to just make this up about Brown.
Will this relationship work? Or will he be cursing out Derek Carr by week 3? Can't wait to find out. Can't wait.
.
.
PS: Shout out to me for not putting this picture of his feet in this blog.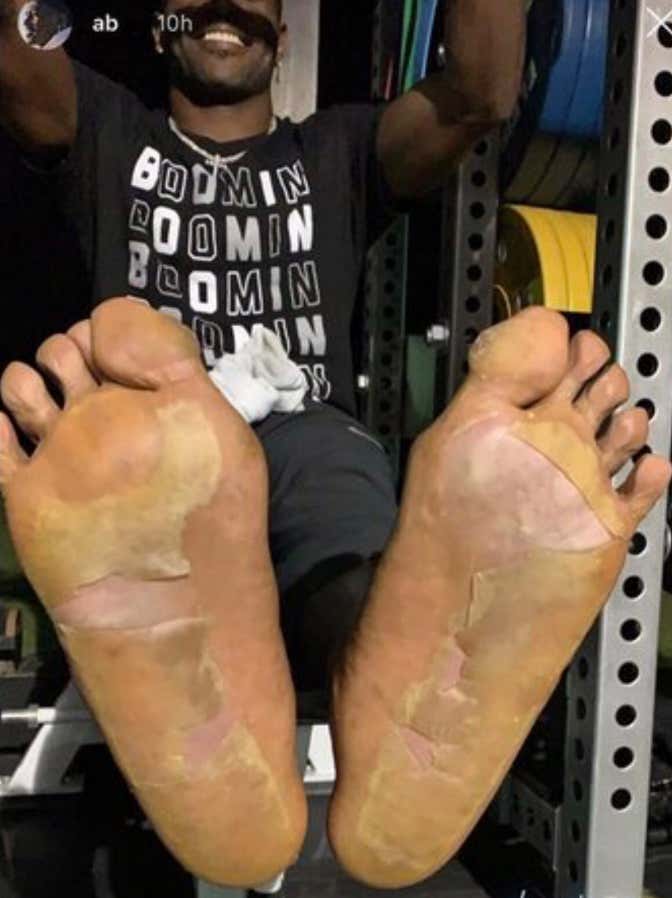 I knew nobody would want to see those nasty feet so I didn't include them. A hero I am.