Danny Trejo With Some Solid Life Advice Right After Rescuing A Baby From An Overturned Car
Source - Well known for playing villains, actor Danny Trejo got the chance to be a real-life hero on Wednesday when he helped rescue a young special-needs child trapped in an overturned car in Sylmar.
Trejo happened to be in the area when two cars collided Wednesday afternoon in the area of Hubbard Street and Jackman Avenue. One of the vehicles overturned onto its roof and a young child was trapped inside, strapped into a car seat.
Trejo and another bystander helped rescue the child. Trejo says while the firefighters were working to free the woman, he was trying to distract the boy from the scene.
He said he works with special-needs children so he knew how to keep the little boy calm. "He was panicked. I said OK, we have to use our superpowers. So he screamed 'superpowers' and we started yelling 'superpowers," Trejo said. "I said do this, with the muscles. He said 'muscles.'""We got kind of a bond. I kept facing him away from the accident."
The Los Angeles Fire Department said three people were transported to a hospital, but there were no life-threatening injuries.
Did you catch that? Here it is again…
"Everything good that's happened to me has happened as a direct result of helping someone else." I definitely don't live by those words, but now that I'm almost thirty…I might. I also might start giving interviews with my shirt off and calling myself 'Machete' because Danny Trejo is officially the coolest dude on earth. Seventy-five-years-old and he's pulling babies from cars on his ride home from the grocery store.
If you don't know his story, he was basically a huge scumbag during the sixties and seventies, went to prison, then turned his life around and became an actor. The funny part is, he always plays a villain in his movies, but is widely regarded as being one of the nicest guys in Hollywood in real life. How could anyone not love him? Look at that bod!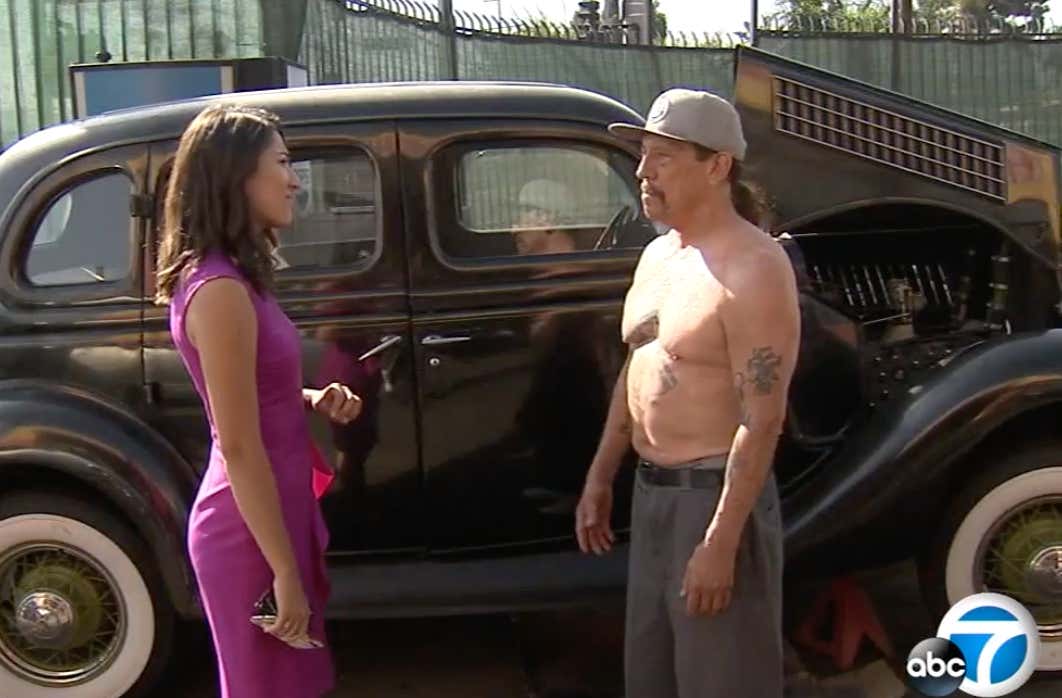 Shout out to Danny Trejo and thank God that lady and her baby are okay. "Everything good that's happened to me has happened as a direct result of helping someone else." Words to live by from the guy who played Machete…