Terry Rozier Got The BAG From Charlotte And Danny Ainge Is Up To Something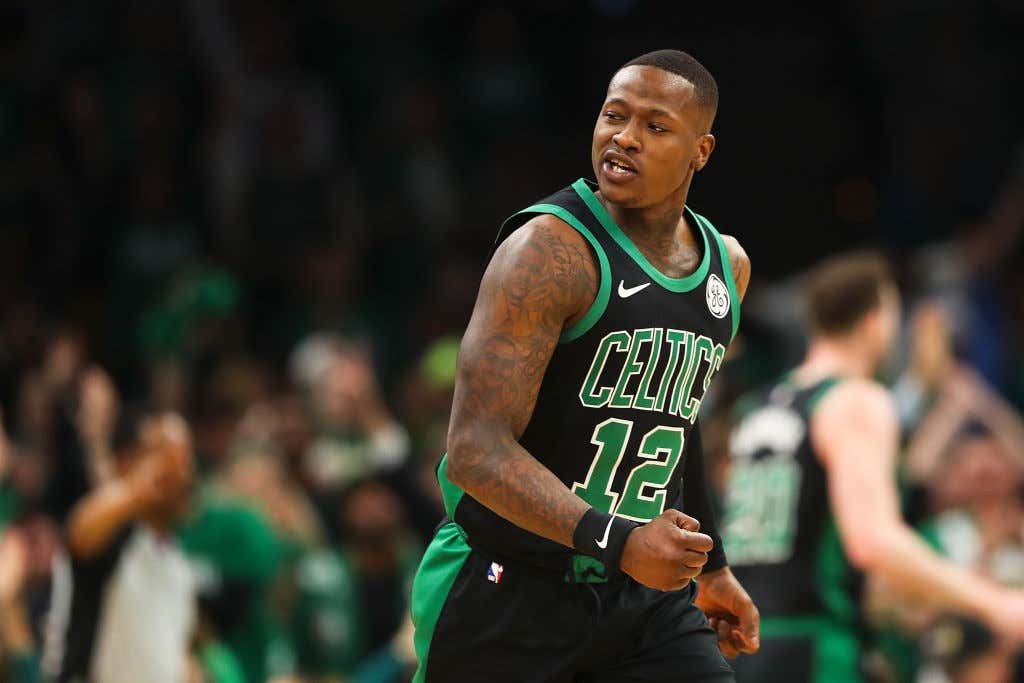 Who says Michael Jordan doesn't know what he's doing as a basketball executive? Oh right, not paying for Kemba Walker but then giving Terry Rozier nearly $20M a season might give some people that impression. Look, I have nothing but good wishes for Terry, he's been asking for a starting role and that he deserves that opportunity well now we can see if it's true. Sure the Hornets are going to lose a shit ton of games and just added another horrible contract to a team that is already loaded with horrible contracts but don't focus on that. Terry is going to go to a team that will need him to take a shit ton of shots, will have the ball in his hands a ton and ultimately I'm happy he secured the bag. Even if he was sort of a dick to end his Celtics tenure, that 2018 run was fun and listen, he's no longer a problem in the locker room of my favorite team so I say good for him!
But the size of the contract isn't why this is important. Notice the details, Shams said this was a sign and trade. Why is that important?
MOTHERFUCKING DANNY AINGE!
We heard about this potential three team sign and trade that would enable the Celtics to sign Kemba, have a full MLE which is more than their RME, while also being able to hold onto Horford's bird rights and bring him back as well. We needed the help from CHA and BKN, and now that BKN has Durant and Kyrie why should they give a shit? Especially if Ainge is going to throw them a first round pick for their troubles? Suddenly this Celtics team goes from not having Kyrie and Horford to suddenly replacing Kyrie with another All NBA point guard, bringing back Horford, AND having more money to continue to add. That's a wildly different picture than where we were just last week. If Ainge pulls this off I don't know what more you can say about him. I'll be interested to see what that Horford price is because if it's the same 112M that's a brutal number at age 37, but maybe Ainge gets him for a lower price as well.
I cannot refresh Twitter fast enough. Give me the Hoford bomb…GIVE IT TO ME!