Kevin Durant Has Left The Building On Crutches And In A Walking Boot
For those of us playing doctor and trying to figure out what this all means from our couch, bed, or local watering hole: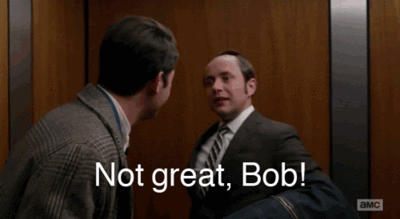 Like I said in my last blog, we won't know exactly what happened to Kevin Durant's leg until he undergoes his MRI tomorrow. But it seems worse than good right now.
Luckily for the Warriors many writers, people on Twitter, and talking heads that spew only the hottest of takes were convinced that Golden State was better without maybe the best player in the world that they have won back-to-back championships with. Oh yeah and that player won Finals MVPs in both those championship runs because he is a living, breathing definitely not 7-foot basketball glitch. But again, the Warriors are better without him.
Anyway, this sucks. Gotta hope for the best, no matter what it looks like now.