Zdeno Chara Is A God Damn Warrior
It's going to take a hell of a lot more than a broken jaw to keep Zdeno Chara out of playing in the Stanley Cup Final. What a fucking warrior.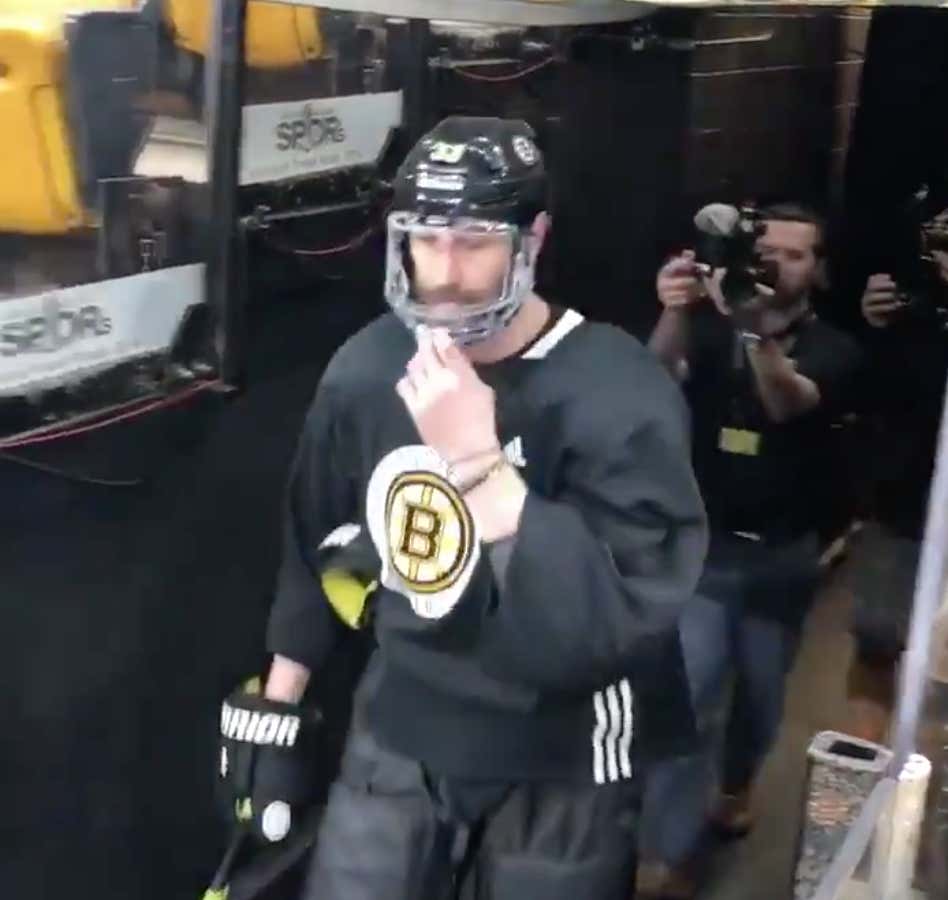 Bruce Cassidy says he's a game time decision but we all know he's playing. He's wearing a fucking bubble with just the face guard, visor cut out.
I think this is the move. I think Backes sits and Z, Chara and Moore stay in. Double shift Pastrnak with the second line, or you can have Heinen move around the top two lines as well.
IT'S A GREAT NIGHT TO WIN A HOCKEY GAME!