The Blues Open Round 2 Tomorrow Night In St. Louis - Get A "Hotter Than Molten Lava" Shirt Right Now
The second round schedule is officially out and the Blues will play every other day until this thing is settled.
Thursday – Saturday – Monday – Wednesday – Friday – Sunday – Tuesday
As someone who doesn't have to worry about being rested, I absolutely love this format. The time in between games is torture when you are waiting around to watch. There's a day to rest and take in everything that happened in the night before, and then its right back to battle the next morning. If there's a bad result, you get the chance to redeem yourself right away. It it goes well, you get a chance to step on the throat right away with momentum. I'm ready. Boris is ready. The city is ready. Check out this blog from yesterday for my breakdown of the Stars roster.
There is no better way to prepare for battle than to get yourself the hottest gear in the streets right now. I still can't believe we have not 1 but 3 STL Barstool shirts. The response has been unreal so far and we've sold a ton of them. I appreciate every single one of you honestly.
One of my favorite Barstool shirts ever. Just pure sex.
An unreal quote from an UNREAL goalie. Guy literally changed the course of an entire NHL season for multiple teams.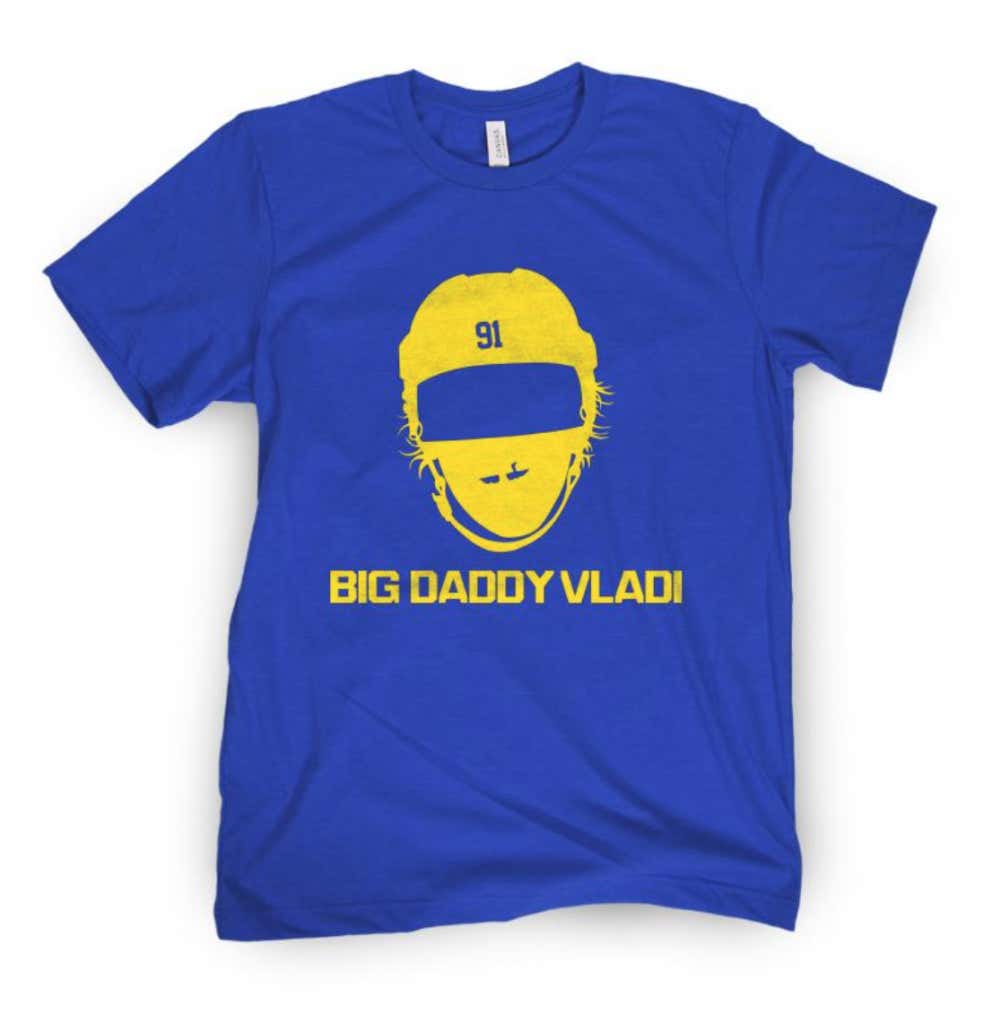 The old faithful. Tarasenko has been an complete force since he debuted with the Blues in 2013.
LET'S GO BLUES!!!!!