The Blue Jackets, Up 3-0 on the Lightning, Are Home Dogs Again Tonight
I know the saying goes "Fool me once, shame on you. Fool me twice, shame on me." But what happens when you get fooled three times? Cause that's the situation we find ourselves in tonight. The Blue Jackets are up 3-0 against the Lightning, are playing at home, and Vegas still has Tampa Bay favored in tonight's Game 4.
My parents taught me that money didn't grow on trees, but they never mentioned it grew on a cactus. The boys in the desert are literally giving away free money tonight. Underdogs?? I mean, it's not like the Jackets have squeaked by in this series. Since going down 3-0 early in Game 1, they have scored 12 of the last 14 goals. The barn was absolutely rocking on Sunday night for Game 3, and I can't imagine they're going to tone it down for the elimination game tonight. Oh, and the Lightning's best defenseman probably isn't suiting up. Hockey players are so soft.
Doubtful for an elimination game? Tampa Bay is exactly who we thought they were. A soft, fair-weathered hockey organization that got too plump during the regular season. Fat pigs get slaughtered.
And I want to be on record that I'm not guaranteeing that the Jackets win tonight or anything crazy like that. Do I think they win? Yes, 4-1. Credit to me if they win. But the point of this blog is not to give you guys a pick. The point of this blog is to once again showcase that the state of Ohio gets no respect for being the sports hub of the world. Up 3-0, at home, with their best defensiveman out? Underdogs.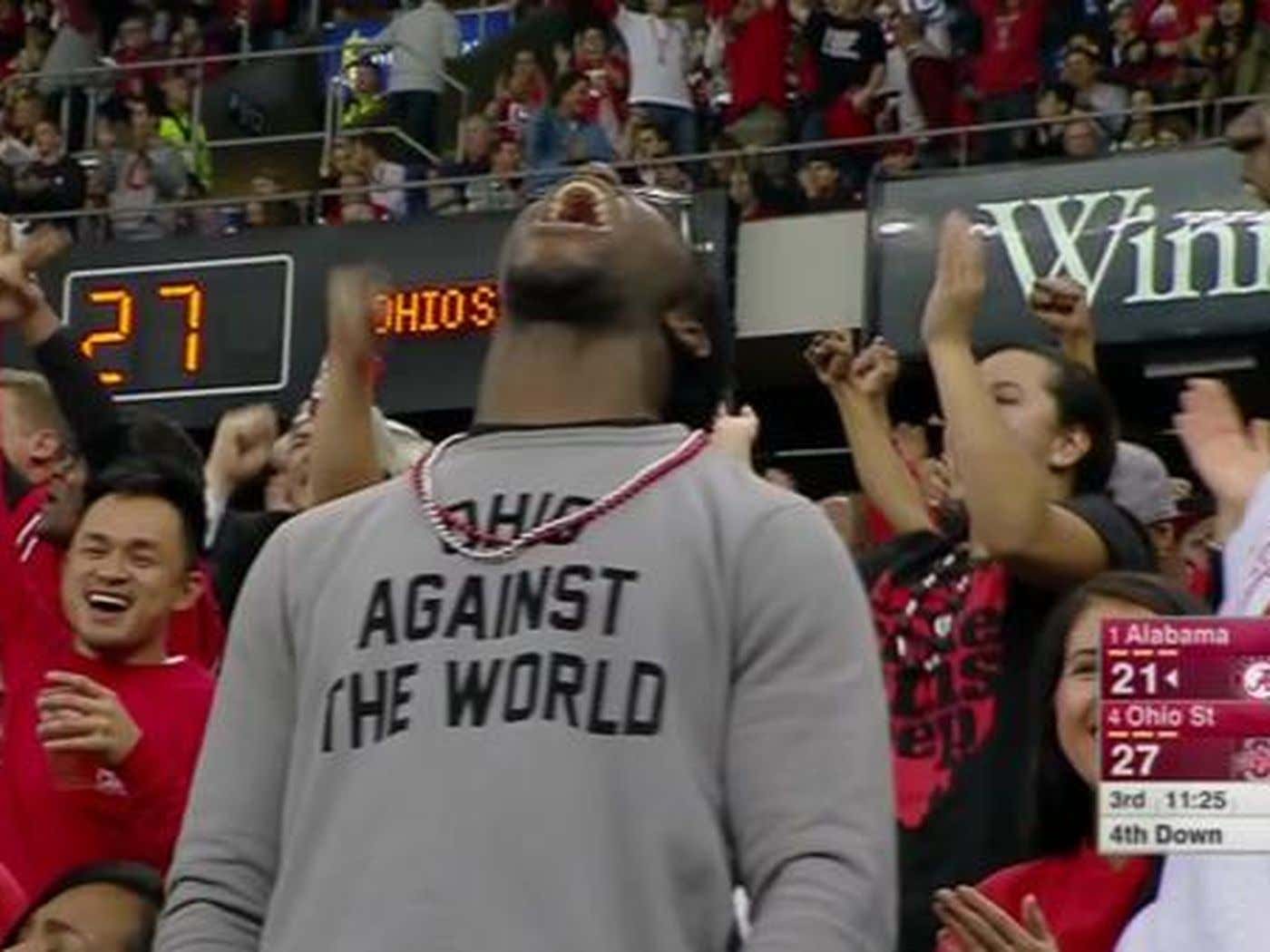 This reminds me of the fact that the Ohio State Buckeyes, winners of 1000 of the last 1000 "rivalry" games against Michigan, are currently underdogs for The Game this Fall, too. It's surprising to me that Ohio is the 35th richest state in the country, seeing as Vegas is continuously giving us free money. I haven't lost a bet in a decade. My dad is 18-0 at Indians games (his next game is next week). The Buckeyes haven't lost to Michigan this century. And the Jackets are up 3-0 on "the greatest hockey team ever assembled". Move over Brandon Walker and Mush. I feel like I should start giving out winners. Here, I'll try it:
Pick: Columbus Blue Jackets (-600)