Johnny Hockey's Quest For Destiny Begins Tonight. Calgary In 3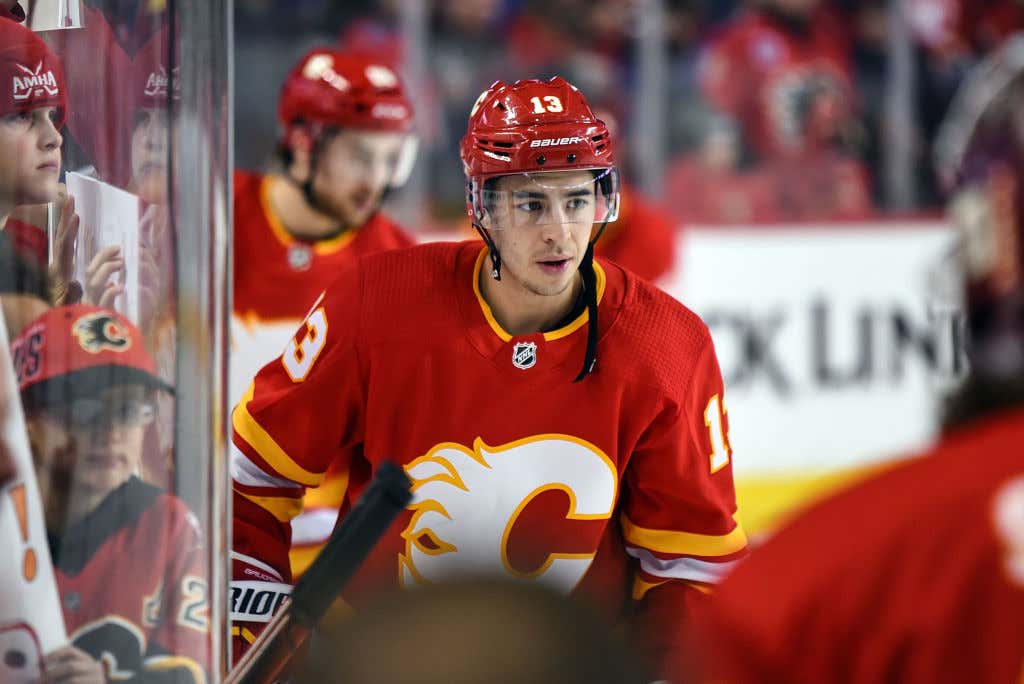 Johnathan Ham & Cheese. Just an undersized kid from Carneys Point, NJ selected in the 4th round of the 2011 NHL Entry Draft. You look back on some of the names that were taken in the 1st round of that draft. Duncan Siemens, Mark McNeill, Stuart Percy, Matt Puempel. Just a bunch of guys who you most likely never even heard of unless they were drafted to your team. And those were 1st rounders in that draft class. Don't even get me started on rounds 2 and 3. (Granted, Nikita Kucherov was taken late in the 2nd round that year, but that's neither here nor there). Every team had passed up on Johnny Hockey at least 3 times in a row. Then with the 104th pick in the 2011 Draft, the Calgary Flames took a chance on a kid from South Jersey.
He went on to win a National Championship with BC that next year. He then went on to win a World Juniors gold medal the following year. And then he went on to win the Hobey Baker Award the year after that. And now here he is this year. 99 points on the year with the Calgary Flames. His 5th straight year as an All Star in the league. And he has the Calgary Flames heading into the Stanley Cup Playoffs as the top seeded team in the Western Conference.
What we're dealing with here, my friends, is a good ol' fashion case of destiny. Johnny Ham & Cheese was born to get those greasy South Jersey paws on Lord Stanley's Cup. He was born for greatness and it starts tonight. Credit to the Colorado Avalanche for making it back to the playoffs this year. But make no mistake about it. They're not playing for the Cup. They're simply just playing as an obstacle in Johnny Gaudreau's path to destiny. Flams in 3.